When it comes to creating something amazing on a budget few people can do it as well as Alyssa of
Belle Journee Events
. She not only has exquisite taste, but she is also resourceful and knows how to get the very most bang for the buck.  So when I decided that I wanted to do a post about budget centerpiece ideas, I knew she was the woman for the job. We set a budget of $15 and she got to work right away creating looks to fit almost any style and almost any budget (literally some of these cost about $5!). We asked
Trezzi Farm
on Green Bluff if we could use their stunning venue for the shoot and the lovely Erika of
2ee's Photography
to come along and photograph the final product. We also asked Esther (who I know from personal experience is a miracle worker with a tight budget) of
Special Touch Florist
 to do the flowers. It just goes to show that no matter how much you're spending on your wedding day, with the right vendor team, anything is possible! Here's Alyssa's information about each centerpiece: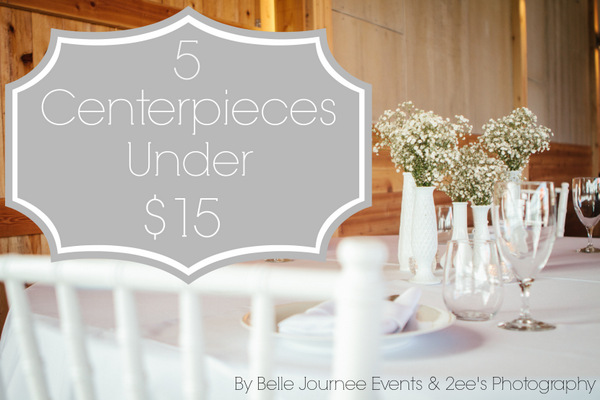 Rustic
For this centerpiece I really wanted a statement piece for down the center of the table. If you enjoy going on walks through the woods this is a perfect idea for you. After finding the perfect log, I drilled small holes in it for the tea lights. The flowers are actually a filler flower that more florists wouldn't feature on their own but for this idea they worked great and saved us money!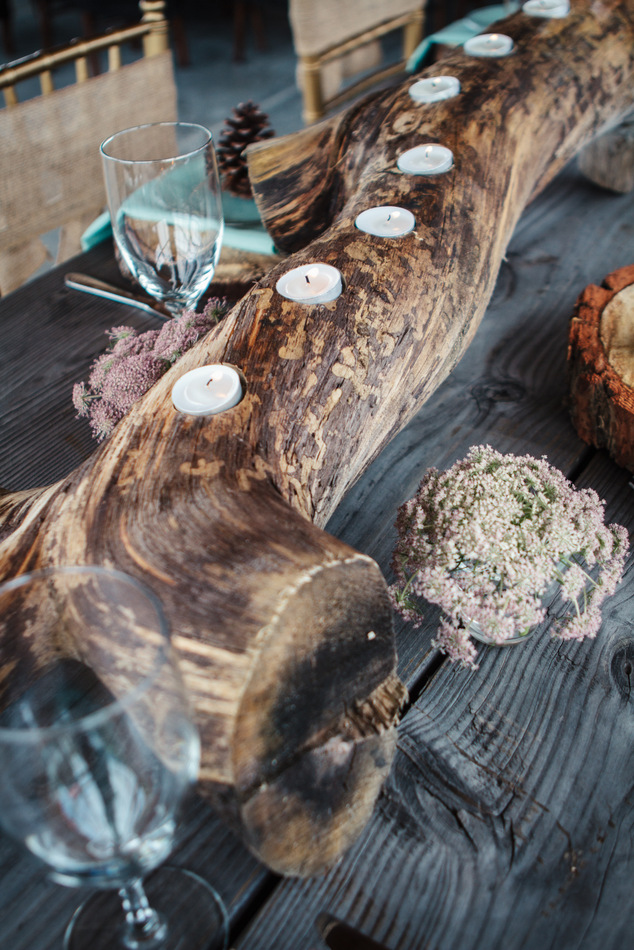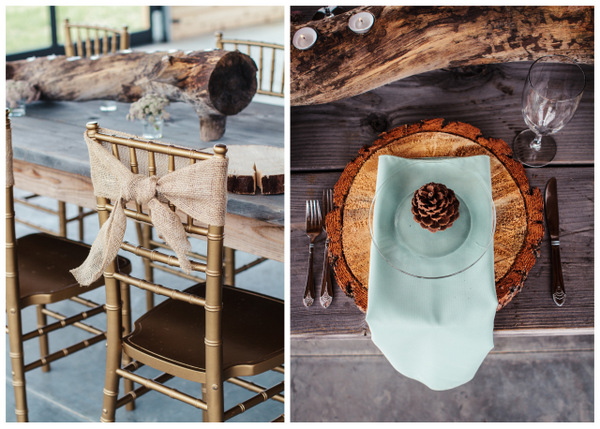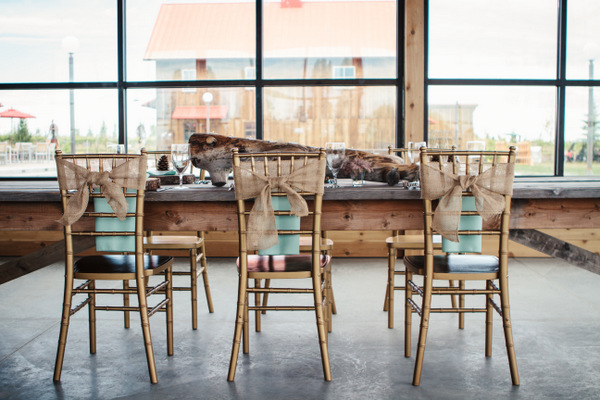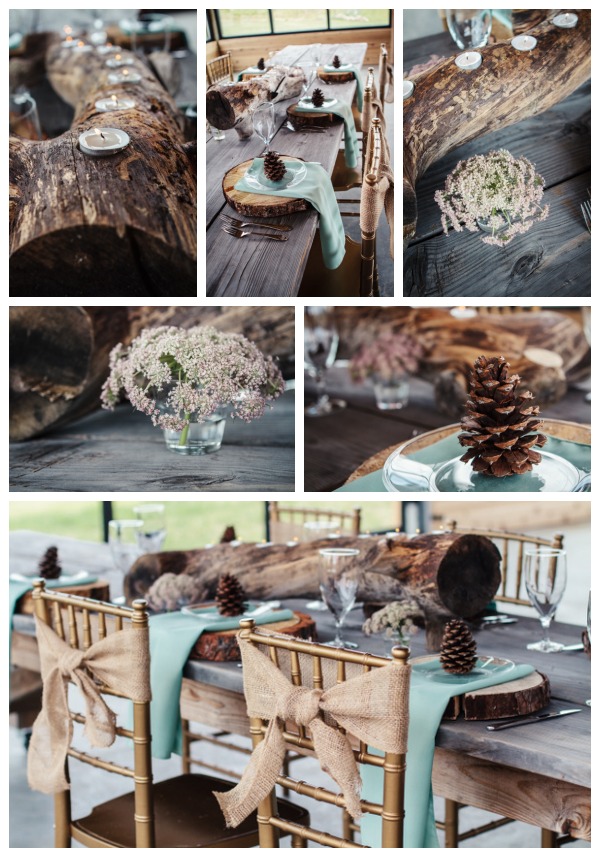 All White
Being monochromatic can be just as beautiful as having 2 or 3 different colors at your wedding.  Milk glass vases are starting to become extremely popular again and you can find them at garage sales for $.75 if you're looking hard enough! The baby's breath was the obvious choice being that it's extremely cheap and girly for this all white theme!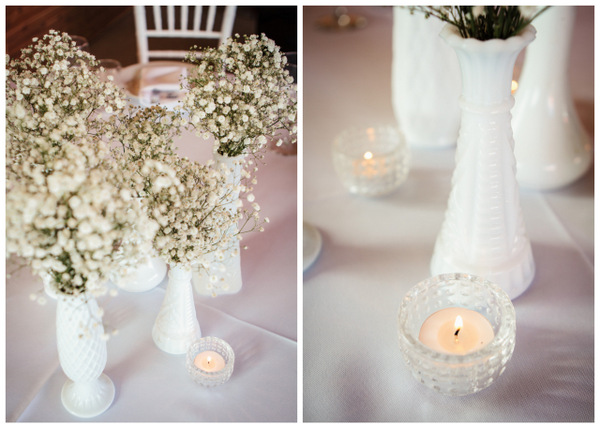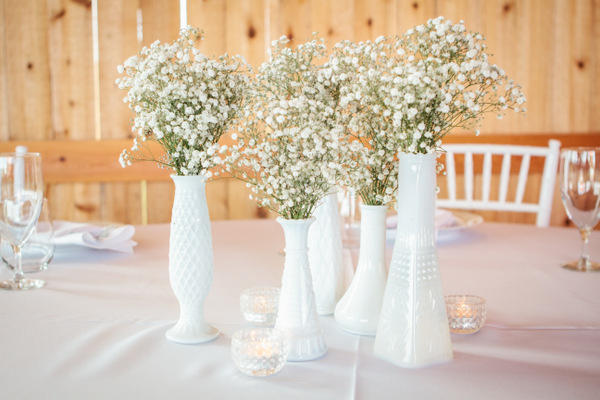 Mint & Gold
My inspiration for this centerpiece was to completely forgo flowers. I found this 7 piece set of candle sticks at an antique store for $8 then finished it off with gold and ivory tapers. Bringing in just a hint of mint in the napkin was how I completed my vision.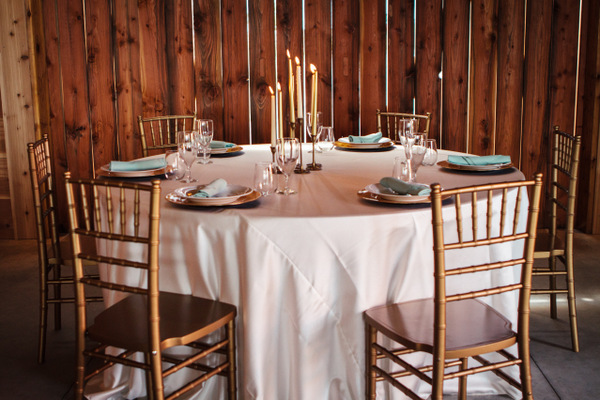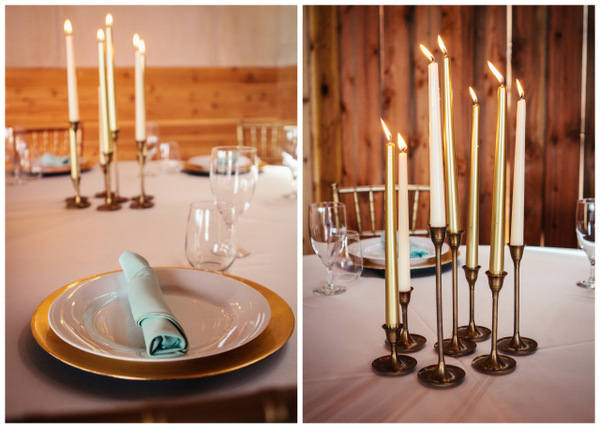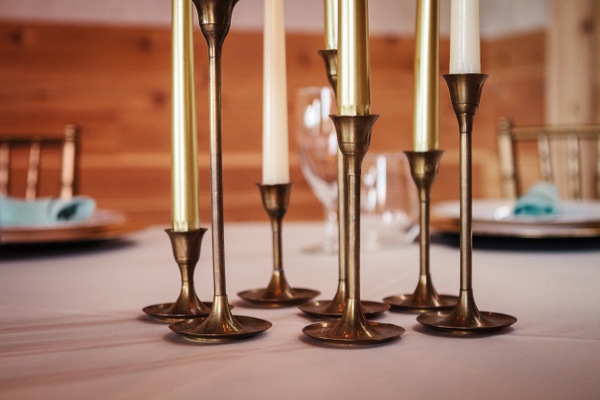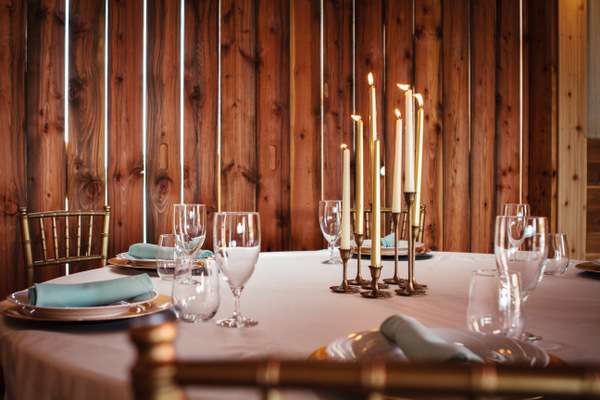 Orange/Coral Palette
This color scheme may seem over the top and not what you would choose for a wedding, but accenting it with pretty white flowers in glasses I got at a thrift store for $4 TOTAL was just what it needed to really pop!  Modern square plates with the napkin on top help separate the orange from the coral.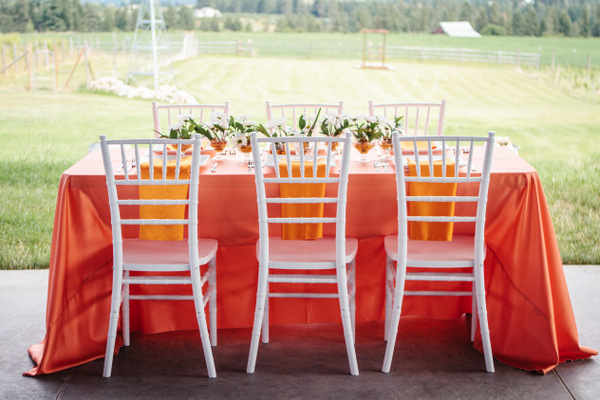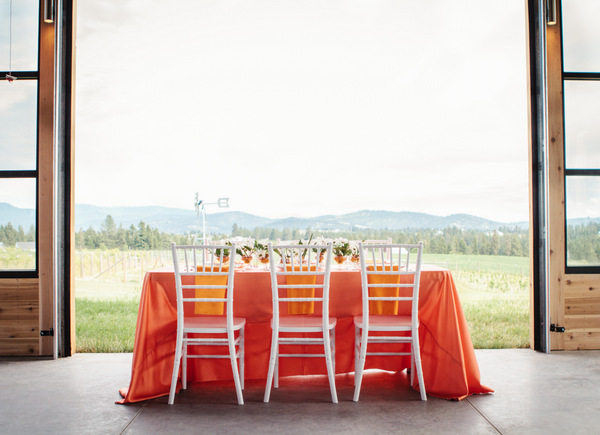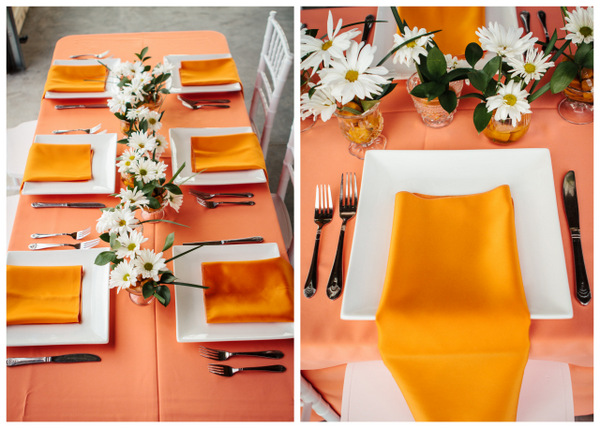 Modern Chevron
Chevron runner. Need I say more? I made this runner by hand, which saved a ton of money! I was able to get 3 out of the fabric I purchased so they averaged out to less than $5 each! Finished off with a tall vase I rented from the florist and a beautiful pink daisy gave this table a modern feel which was exactly what I was going for.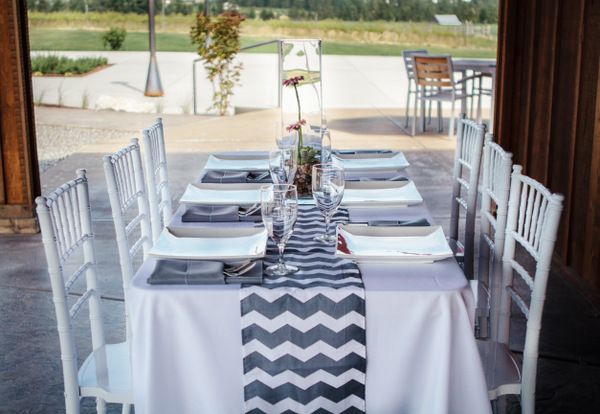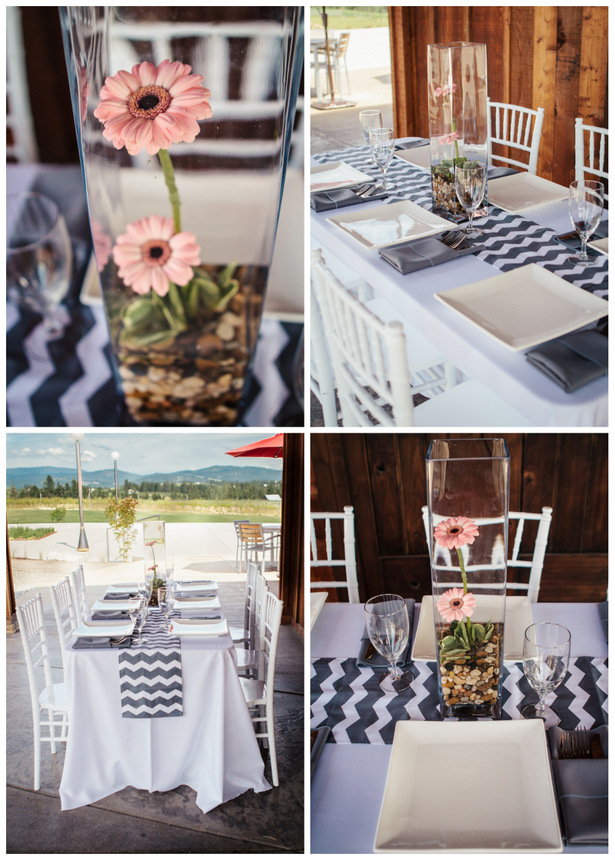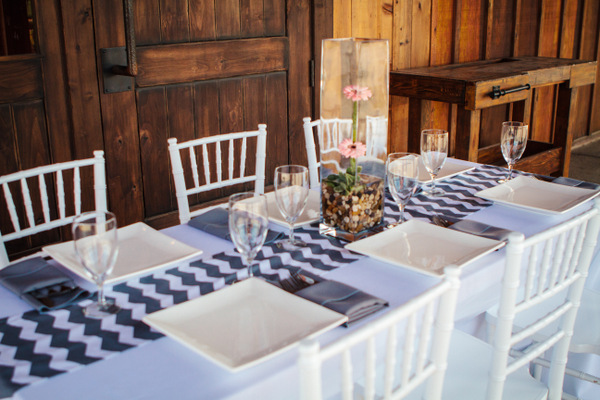 Vendors
Styling/Coordination:
Belle Journee Events
Photography:
2ee's Photography
Venue:
Trezzi Farm
Flowers:
Special Touch Florist
Chairs, linens, plates, silverware:
Event Rents
This afternoon we will be posting DIY instructions for how to make Alyssa's chevron runner. Stay tuned!