Paper flowers! Not only do they look totally modern and unique, they also answer the age old problem with flowers...they don't die, they don't wilt and you can keep them forever! I'll admit I am a bit of a traditionalist when it comes to wedding flowers (none of this feather bouquet business for me...) but something about paper florist aNeMonE located in River Park Square just works. Maybe it's the fact that the bouquets are crafted by talented artists who use texture and all sorts of paper to complete a look, or maybe it's just the fact that they look plain awesome...I don't know. But if you are looking for soemthing fun and different for your wedding, aNeMonE would be a great place to start.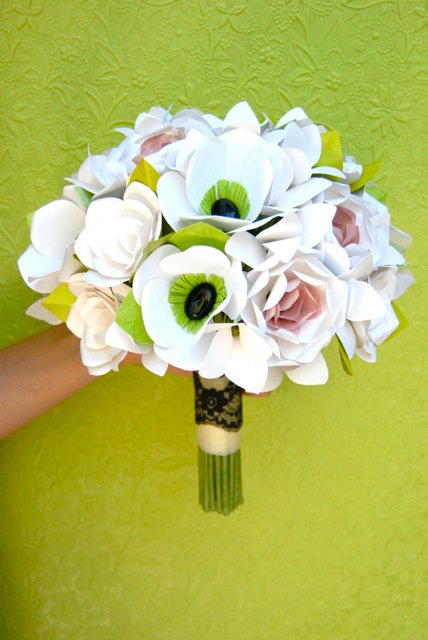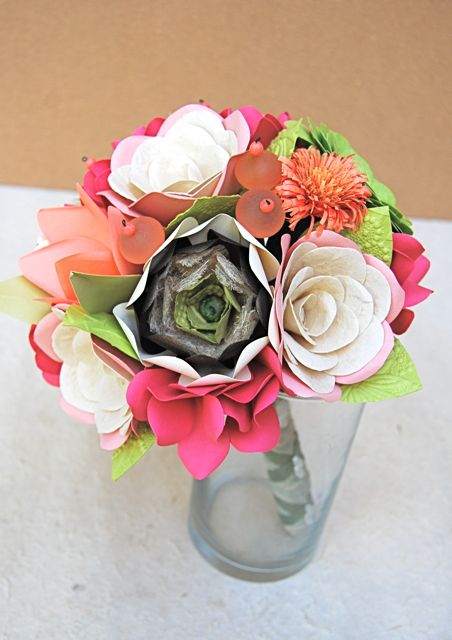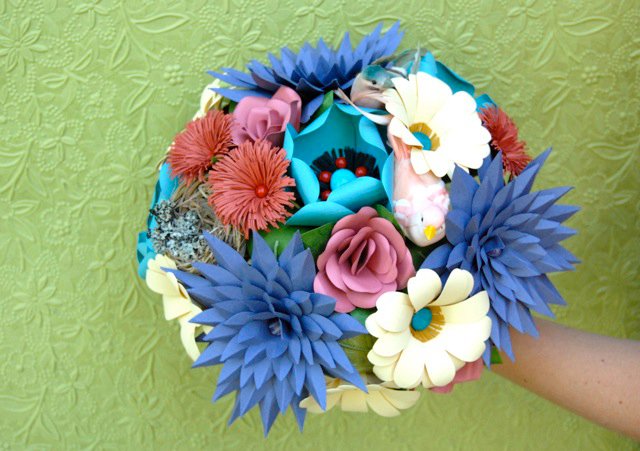 If you want to see more from aNeMonE have a looksie at their online shop and to see aNeMonE flowers in action check out this
wedding
by Ali Walker previously posted on Apple Brides!