Weddings are always inherently a family affair, but this central Washington really takes the cake. The bride's family truly came together, long before this couple's big day, in order to truly make this wedding one to remember. From the bride, "
Apple Brides is overflowing with amazing inspiration and I couldn't have said 'I do' without it! 
Our wedding was definitely a family affair- one of the main things that sets it apart and makes it so special. My mom is amazing-- she put together all of the flower arrangements, including the bouquets and boutonierres. She made all of the decorations, the cake, and her and my grandma made the wedding favors (mini huckleberry/marionberry pies that we called "Marryin' Roseberry Pie" since our last name is Roseberry). My dad built the arbor, provided all of the birch branches for decorations and handpicked the huckleberries for the pies. My grandma stitched our initials into all of the blankets that were available for cold guests, stitched the wording into the back of my dad's and husband's ties, and nurtured 70 mum plants for months in order for them to bloom just in time for the wedding. And my grandpa grew all of the pumpkins for decorations!
Some of my favorite details from the wedding included the small military and football touches. My husband is in the military, so I had my seamstress sew his name tag on the inside of my dress. Both my husband and I love football, so we had sublte hints of football throughout the wedding- the ring bearer wore a football jersey and carried a mini football for the ceremony, a football with the garter wrapped around it was thrown for the garter toss and we had a sign with "Team Rosebery"on the wagon that pulled the flower girl and ring bearer."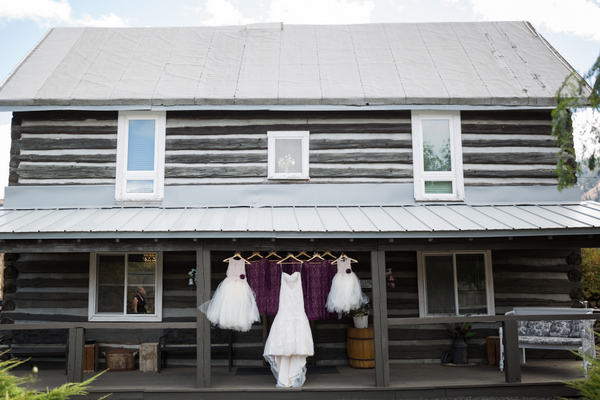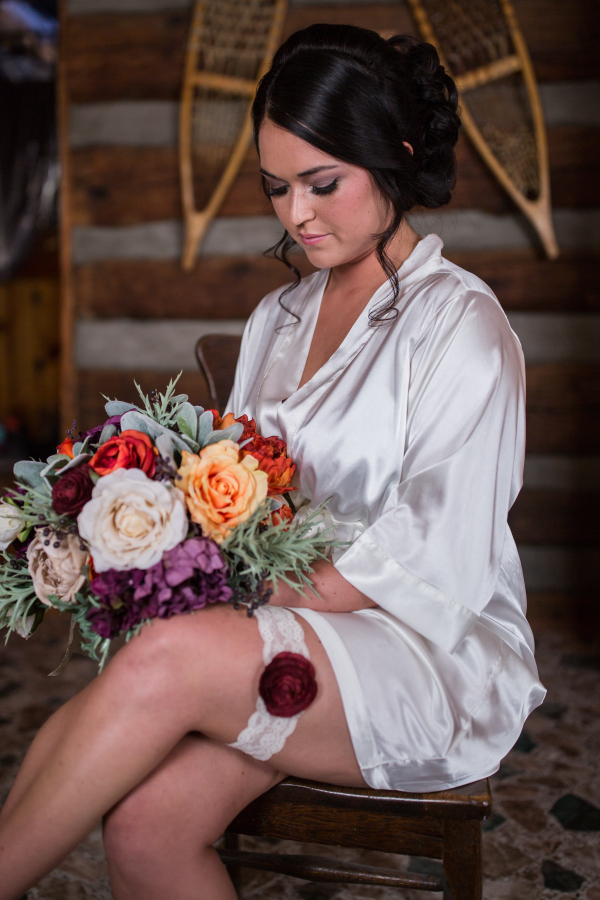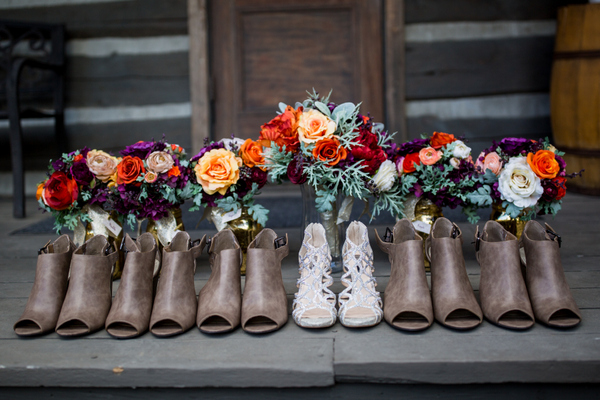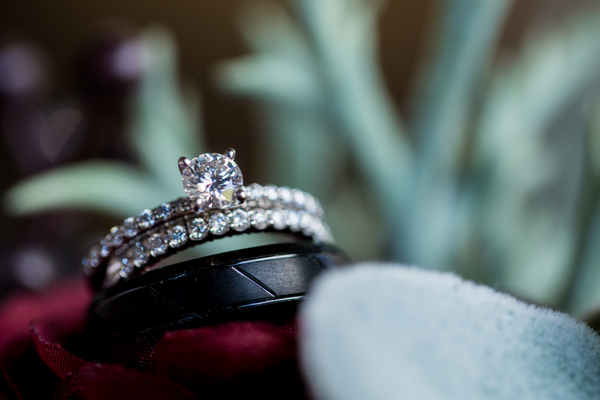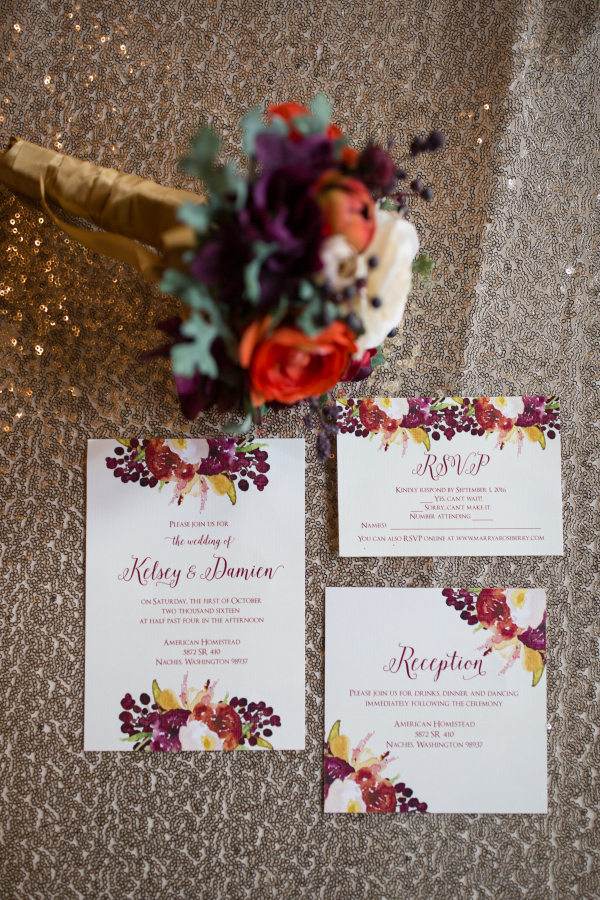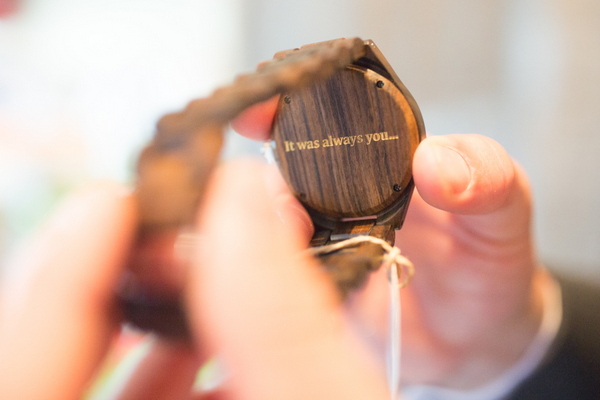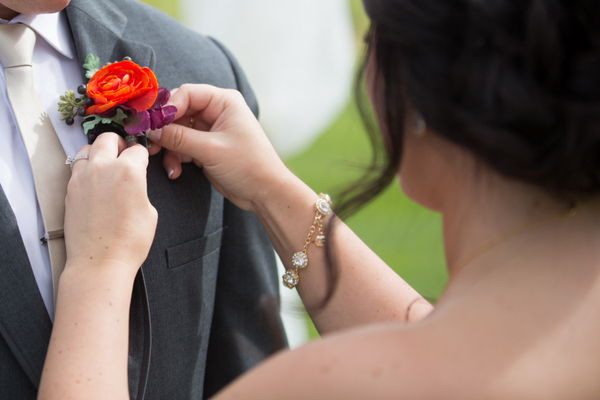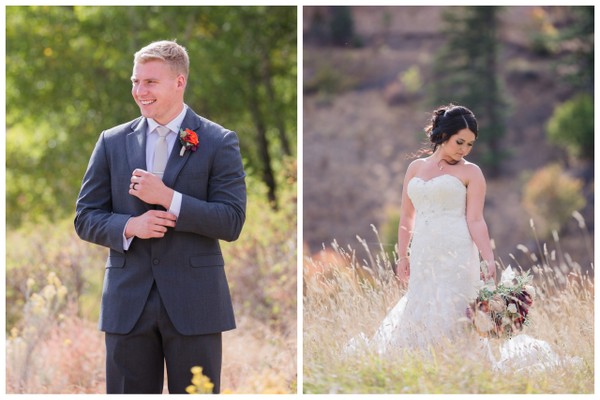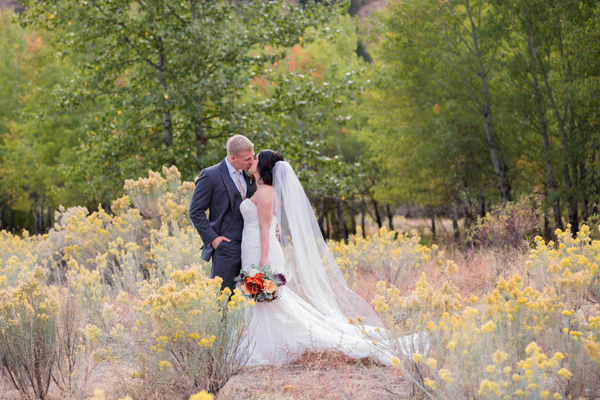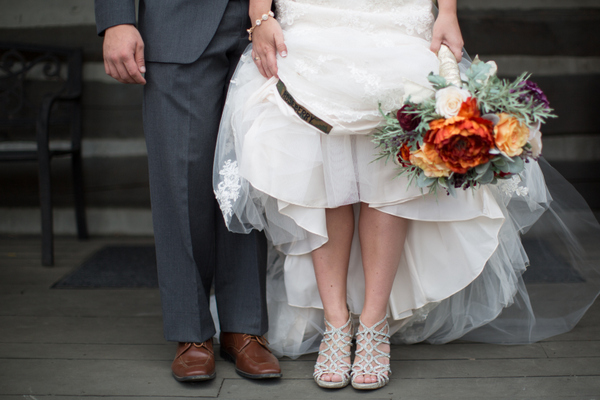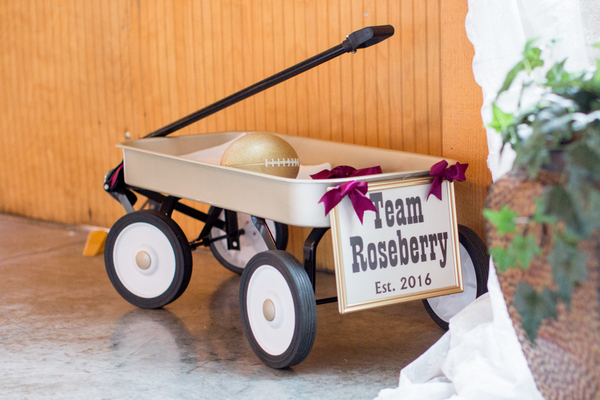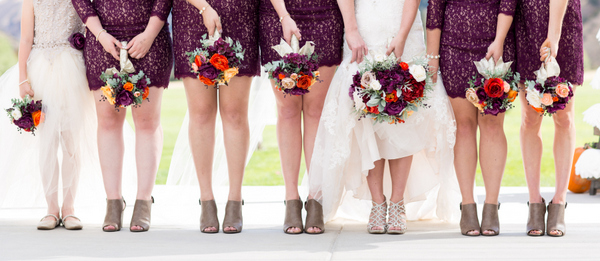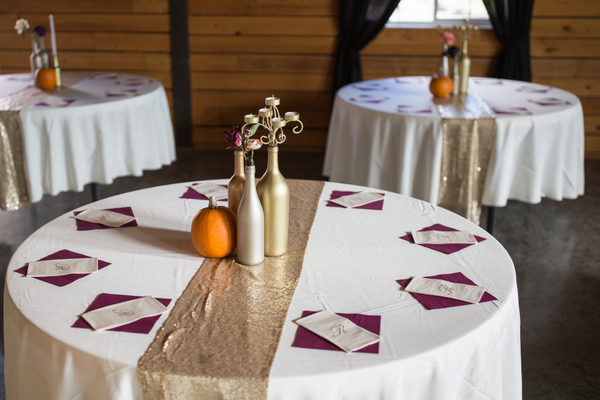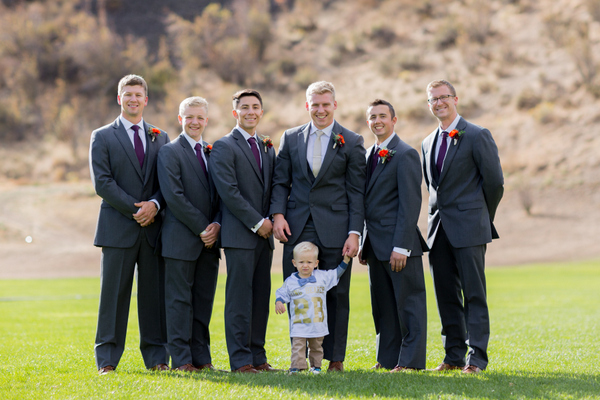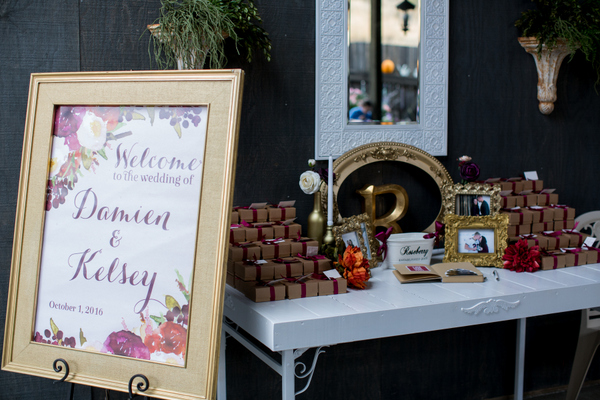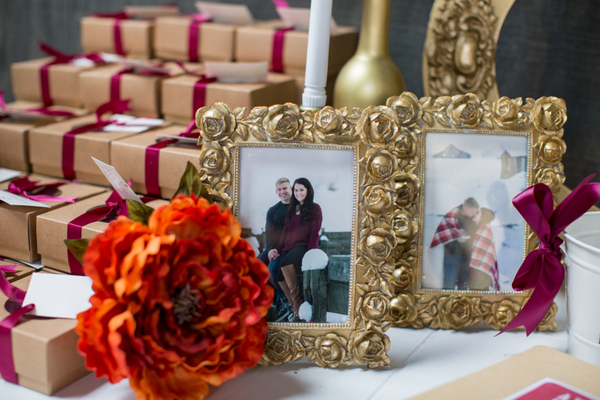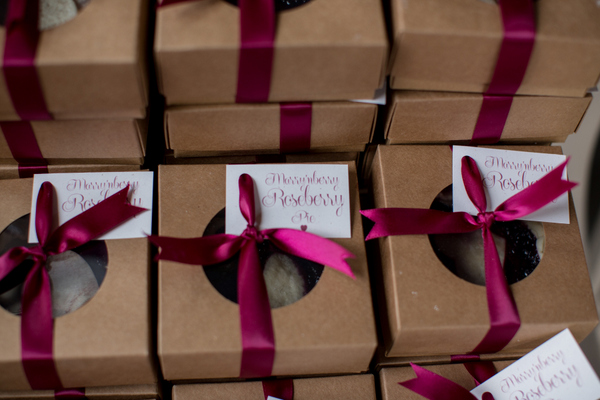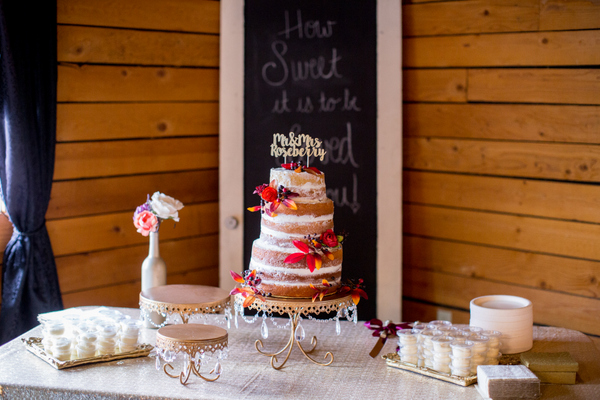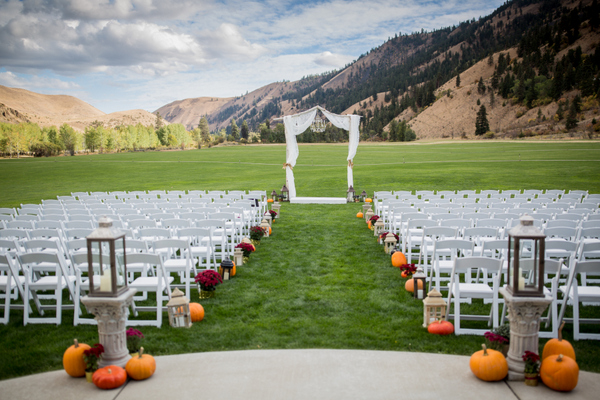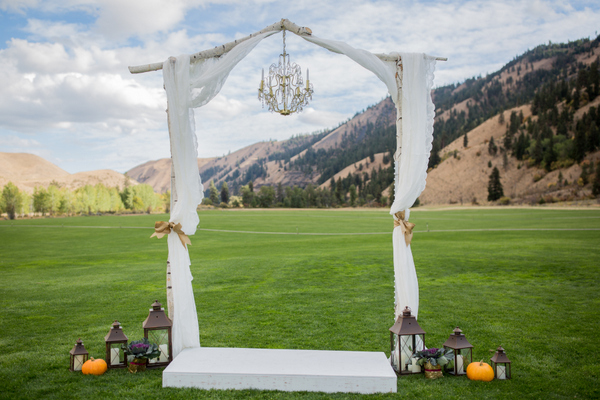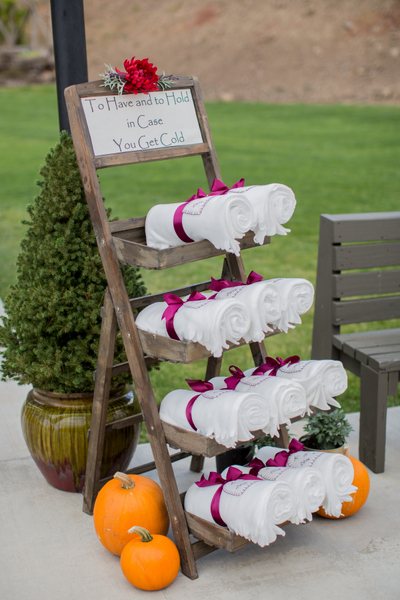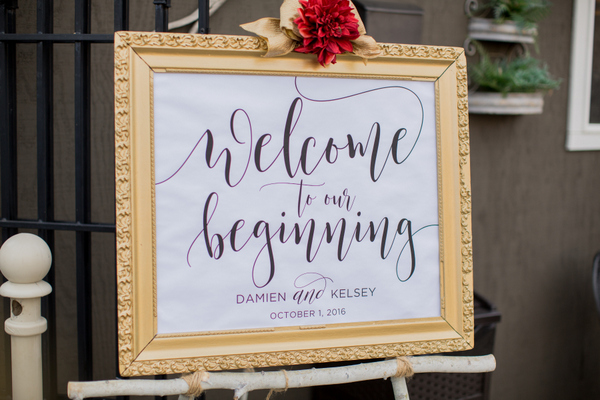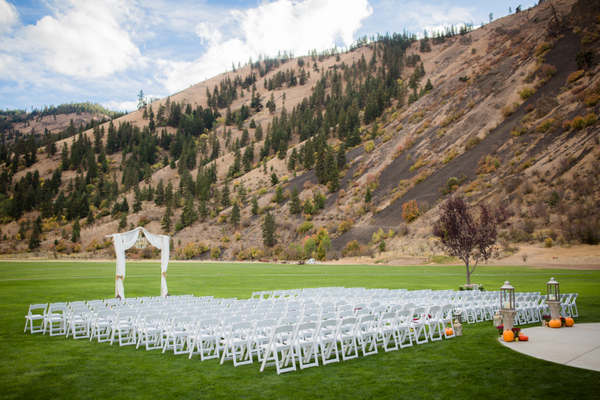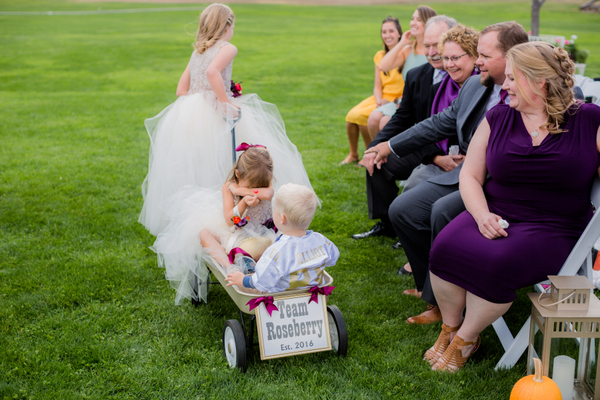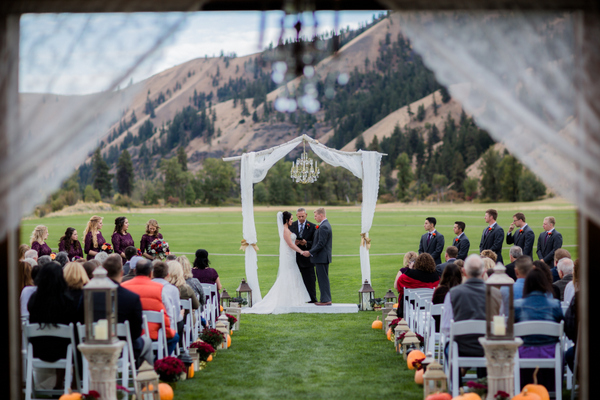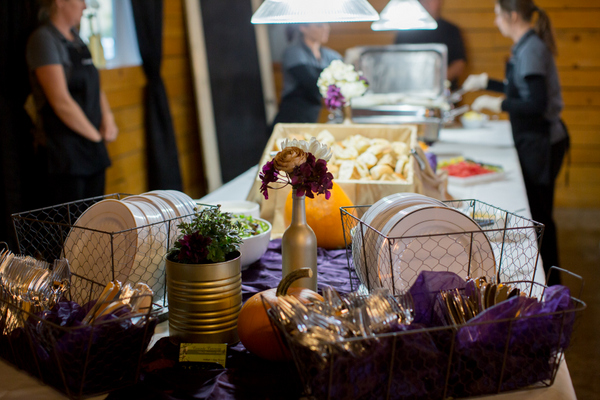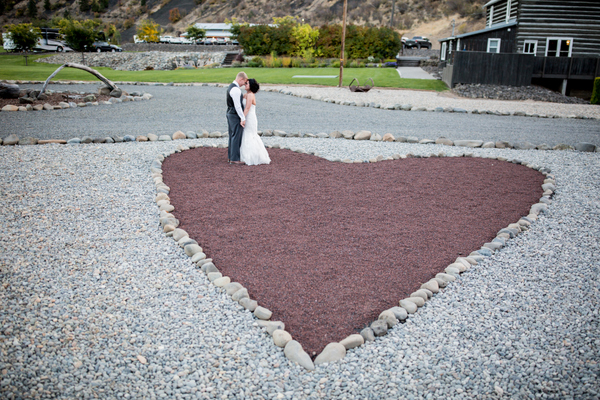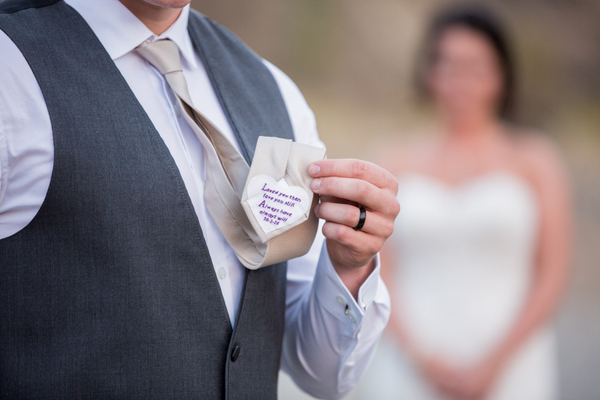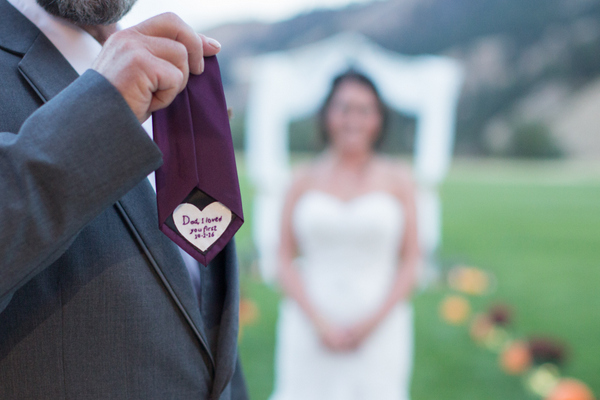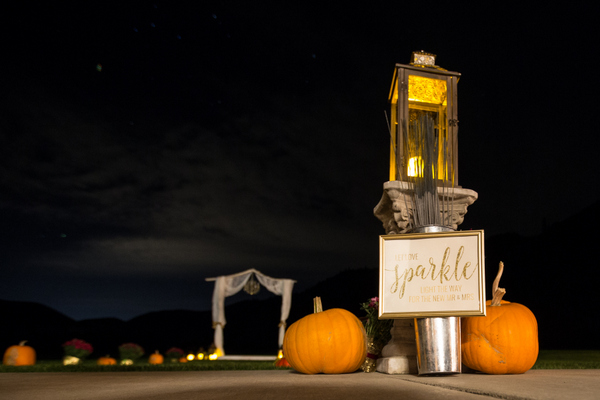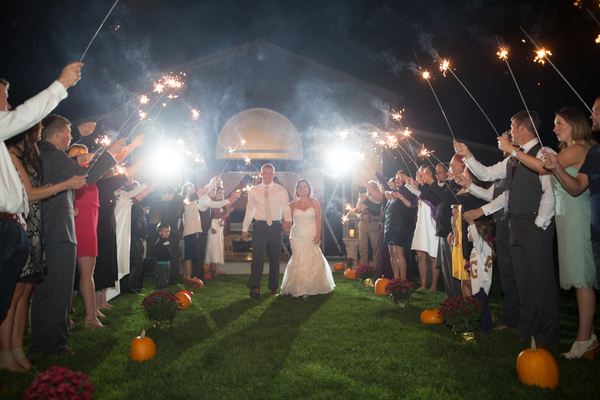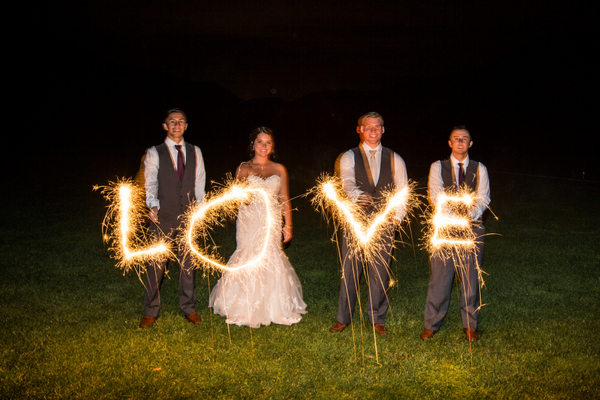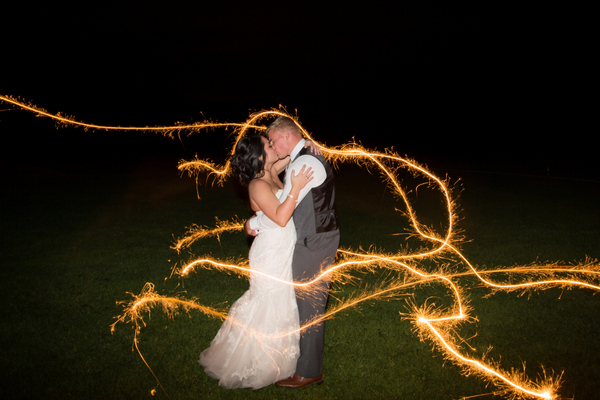 Vendors: Venue:
American Homestead
Catering:
Cascade Catering 
Photography:
Kira Baron Photography
DJ:
Big Ern Productions
Dress:
Amy's Bridal 
Seamstress:
Krista's Sewing Nook
Hair: Millennium Sun Tanning and Hair Salon Make-up: Onyx Salon, Spa & Boutique Flowers, cake & decor: Kim Bailes- Mother of the Bride