One of my favorite things is when I can write about our vendors from personal experience. I have been going to treatments at Rejuvenate RX for several months (more on that later!) and can say with 100% certainty that these ladies are miracle workers! They have transformed my skin and it looks better than I could have imagined. They specialize in facial care and can do everything from chemical peels, makeup application to botox. Rejuvenate RX is owned by Dr. Gwyn (yes, doctor!) who brings her medical expertise to every treatment she does, she also made sure to hire some of the best skincare experts in the Northwest including Clincial Director, Kim. If you want your skin to be in tip top shape for your wedding day, this is definitely where you need to go!
I will be writing a more detailed review of my experience at Rejuvenate RX in a couple weeks, but here is an interview with the team so we can get to know them better!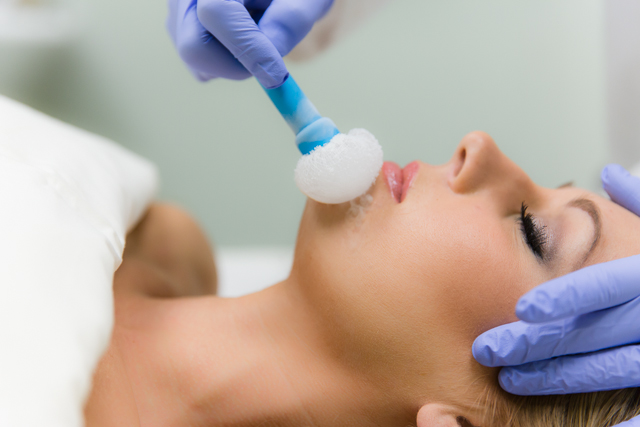 Your heart is full; your big day is scheduled; now you need to take care of yourself and your skin. Rejuvenate Rx is a skincare clinic specializing in your facial rejuvenation, aesthetic procedures and overall skin health… even emergency skin care. Have a pimple right before picture day? They'll magically take care of it lickety-split (no pain, no swelling, gone). Rejuvenate Rx's team customizes your facial care including chemical peels, prescription skin care, cryotherapy, age-spot removal, pigment reduction, BotoxTM, JuvedermTM, waxing, eyelash extensions, spider vein treatment, acne treatment, rosacea treatment and tailored skincare products.
What can you expect during your appointment/treatment?  
Dr. Gwyn (a medical doctor with a passion for skin care) and Kim (Clinical Director) are all yours to accommodate you and your bridal party. They'll help generate your inner glow through education and one-on-one consultations. They'll guide you through the options of corrective and preventative techniques, create your personalized plan for clinical skin treatments, injectables, lash enhancements, hair removal and other treatment options.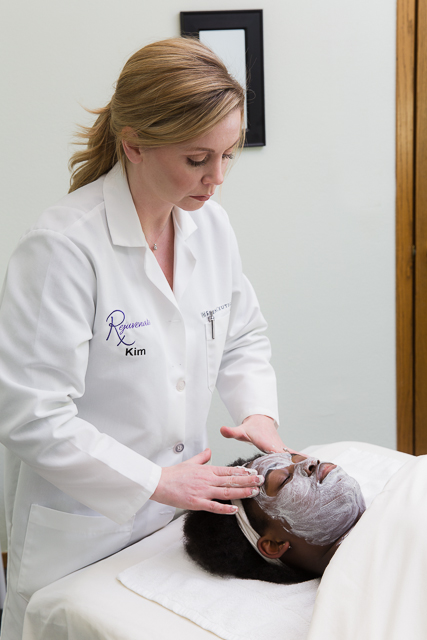 Why is skincare important before a wedding? 
Dr. Gwyn wants to help you and your bridal party look and feel amazing. Great skin provides a flawless canvas for your bridal makeup and looks beautiful in your photographs. Plus, you have enough stress on your plate, let's keep it from showing on your face.
What products do you use/offer?  
Rejuvenate Rx uses and offers SkinCeuticalsTM skincare products, ClarisonicTM cleansing systems, Allergan products including BotoxTM and Juvederm TM.  To really make your eyes more brilliant, we offer LatisseTM, Premier Lashes and BlincTM Mascara and Eyeliner - no smudges ever.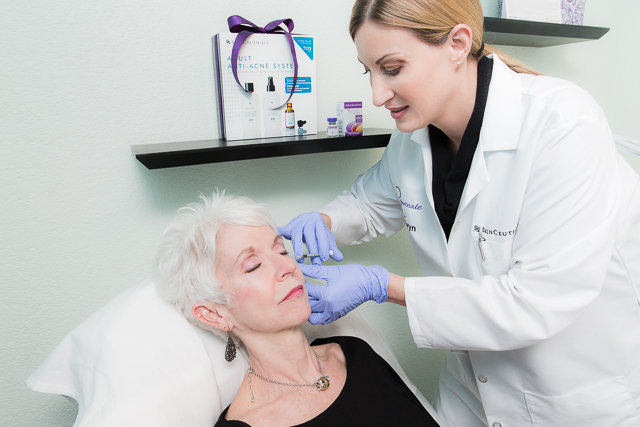 Photos by Tanya Design & Photo
What are your rates? 
Rejuvenate Rx offers a bridal package for $1200, which includes Six (6) SkinCeutical MicroPeelsTM including age spot and pigment cryotherapy; 1 set of lash extensions, and SkinCeuticals skin care products: Gentle Cleanser, Epidermal Repair, Antioxidant Serum, Blemish & Age Serum and Advanced Pigment Corrector. Because skin care and esthetics are specific to each individual, we offer customized bridal packages according to your needs.
For other services and more information visit rejuvenate-rx.com!