Another year of Bride's Night has come and gone, and we're recapping all the wedding magic that guests enjoyed! Bride's Night at Barrister is always a night filled with wine, wedding inspiration and wonderful vendors from across the Inland Northwest (like our alliteration?). More than that, though, guests get the opportunity to really connect with vendors in a low pressure, fun night out way that really makes the planning experience seem more fun and less sales-y. The event is sponsored by Apple Brides (that's us!), Barrister Winery, and Beacon Hill Catering. Linens were sponsored by Creative Coverings, rentals from A to Z Rental,and Artifact Rentals and lighting by Amp'd Entertainment. .
Guests got to meet vendors like Ifong Chen, Emily Wenzel Photography, Rose & Blossom, Maud Artistry, Honest In Ivory,Mango Ink, Rare Ayre Perfume, Hair and Makeup by Ashley Smit at Embellish Salon, Those Girls, La Rive Spa, Ramsin Music, Grace Media, Marcella's Bridal, Northwest Images 406, FunnyBooth, Wander Bar,Tuxedo Gallery, Soiree Event Design, and Eclipse Power Yoga.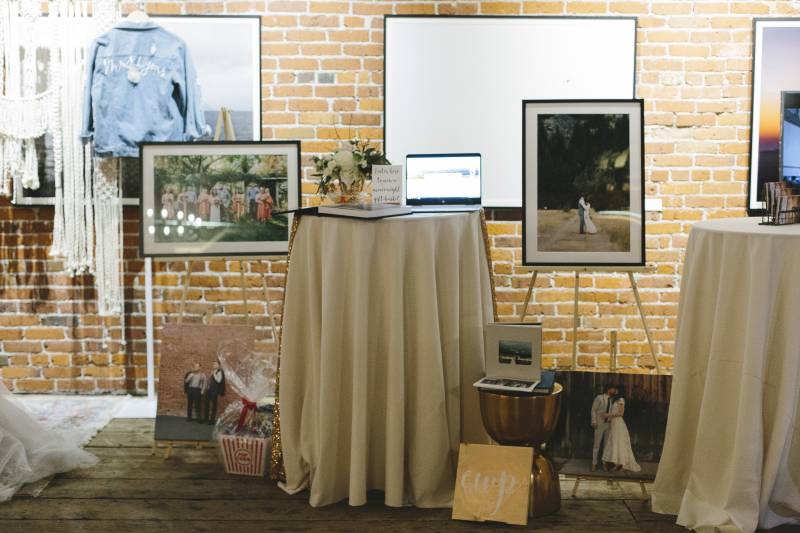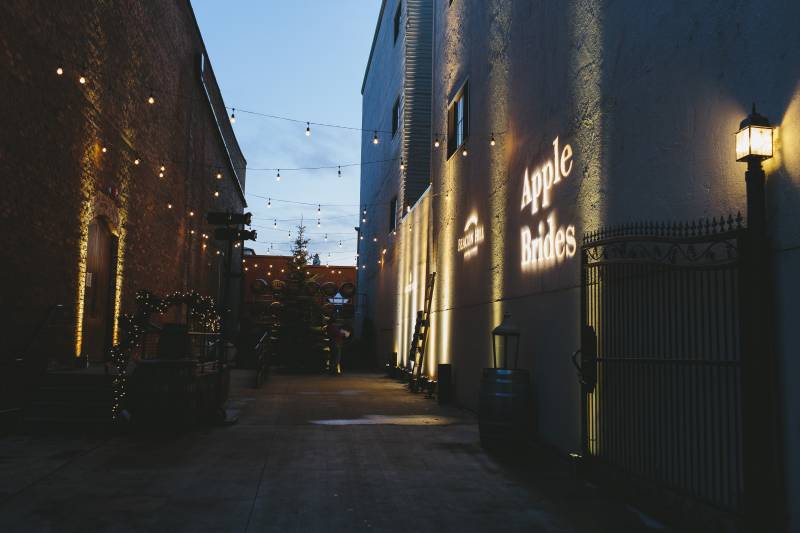 The event is designed open house style, so guests mingle their way through the winery, tasting various wines, stopping at food stations and viewing 3 diverse and live, in person wedding inspiration vignettes, while having the opportunity to chat with the vendors who collaborated to design the vignettes in person. Throughout the night there are tons of giveaways (like a huge dress credit to shop at Marcella's!) and prizes to be won.
For the price of a ticket, all wine tastings, appetizers and desserts (our personal favorite part-- the cake!) information and giveaway entries, mingling and mixing, swag bags packed with stuff and face time with wedding professionals is included. It's one of the chicest boutique bridal shows in the Inland Northwest and we (are admittedly bias, buuuut) love the no-sales-pitch vibe that the whole event lends itself to. It's one of our favorite nights of the year!
This year was no exception and we want to give a huge thanks to all the sweet, gorgeous couples that attended and the amazing vendors who work so hard to make this event what it is. We love getting to visit with everyone, so thank you for your support!