Post by Amy Plass
Several weeks ago, Sarah of 
Park Road Photography
 and I got together for our own DIY day. The first project of the day was an adorable
seed bomb DIY
. Today, we are sharing our second project: Tea Cup Candles!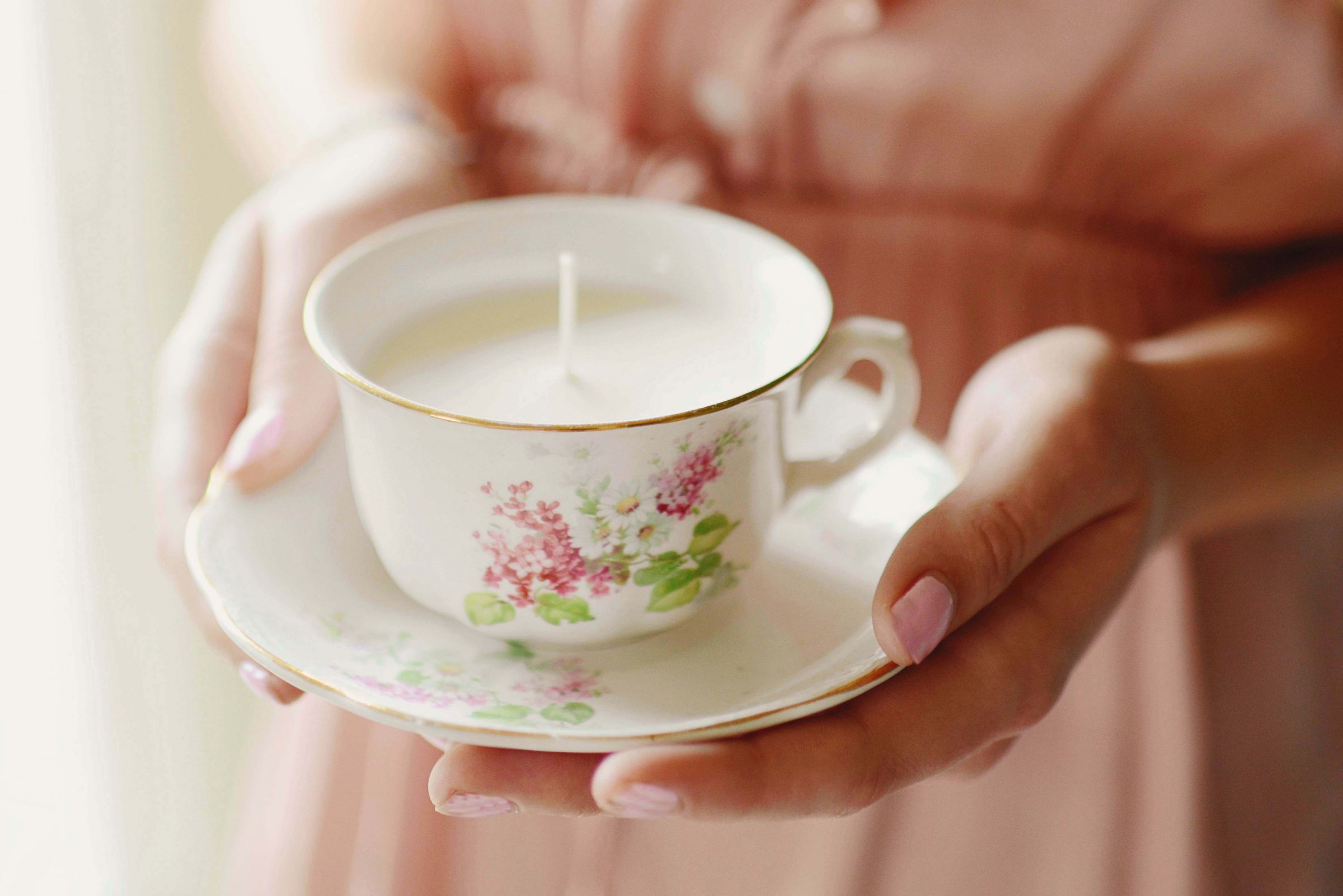 Tea cup candles are just what they sound like, a candle inside of a tea cup! They are a great favor for a tea party themed shower, or make great additions to a tea party tablescape. To make teacup candles, you will need:
Previously loved / thrift shop teacups or glass containers (you finally have a purpose for those chipped teacups that were too pretty to get rid of! )
Candle wicks with a metal base
Hot glue gun
Soy Candle Wax
An old cooking pot that you don't mind throwing away after use (check out the dollar store or thrift stores)
Candle scent (optional)
scissors
Wax paper to keep the candle wax off of your tables or counter tops
To start, wash out all of your teacups and remove any pricing stickers, etc. Set them out to dry while your hot glue gun is heating up. Next, glue the metal base of the candle wick to the bottom of the teacups. Heat up the desired amount of candle wax on the stove . I prefer soy wax. It may not be colorful, but it burns very cleanly. Once the wax has become liquified, remove it from heat and add a few drops of the candle scent. I used an old cooking pot from a second hand store to heat the wax in, to save me the pain of trying to clean it out later.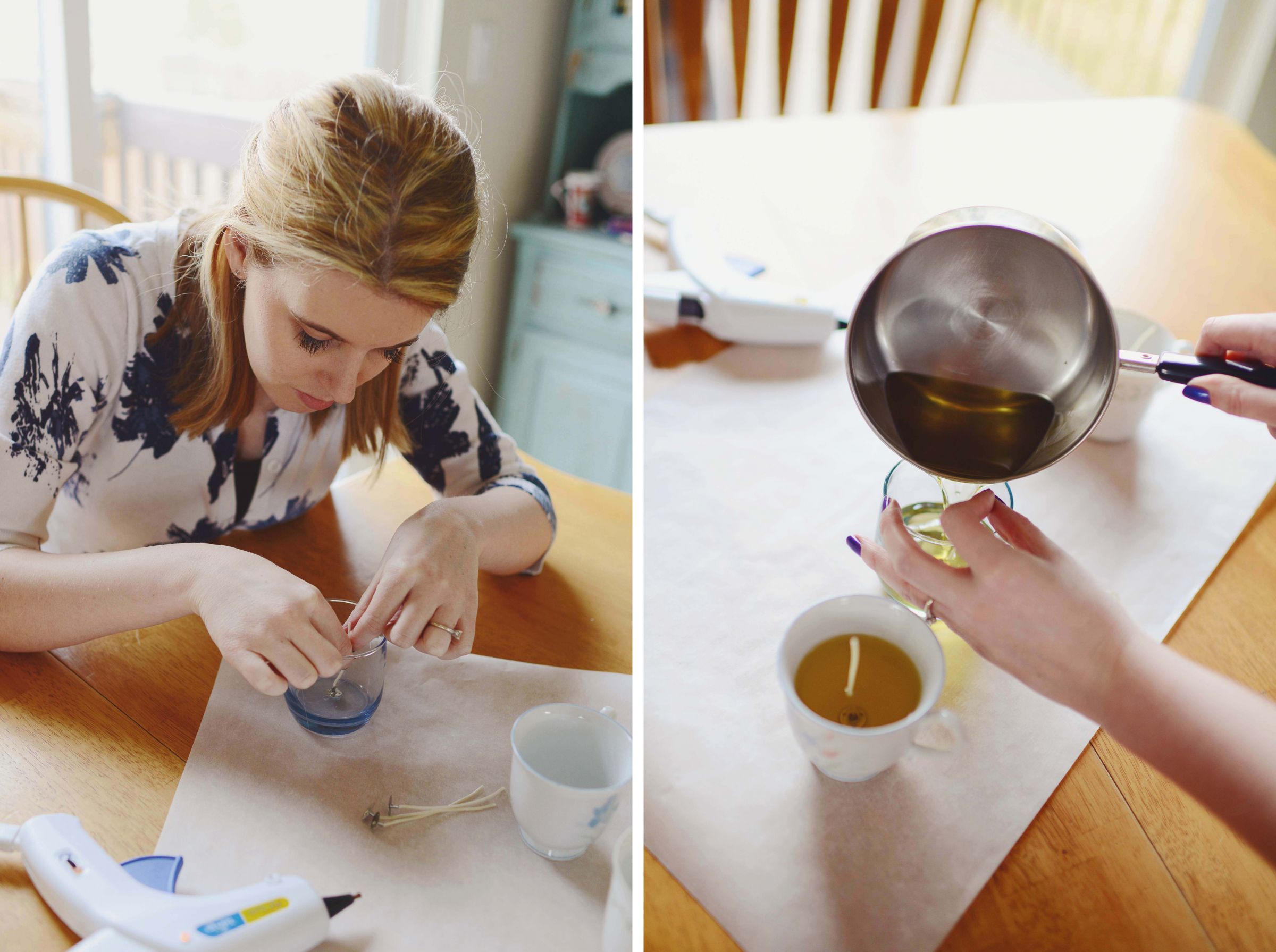 Set up the teacups in an area where you will be able to leave them sitting for several hours, you wont want to move them while they are trying to set. Make sure that the room is cool, if your house is too hot the candles will not set well. Line the area with wax paper to protect the surface from the wax. Pour the wax into the teacups and let them set for several hours. Once they have set, you can use scissors to trim the wick. These candles store very easily, so they are a great DIY to get under your belt in advance.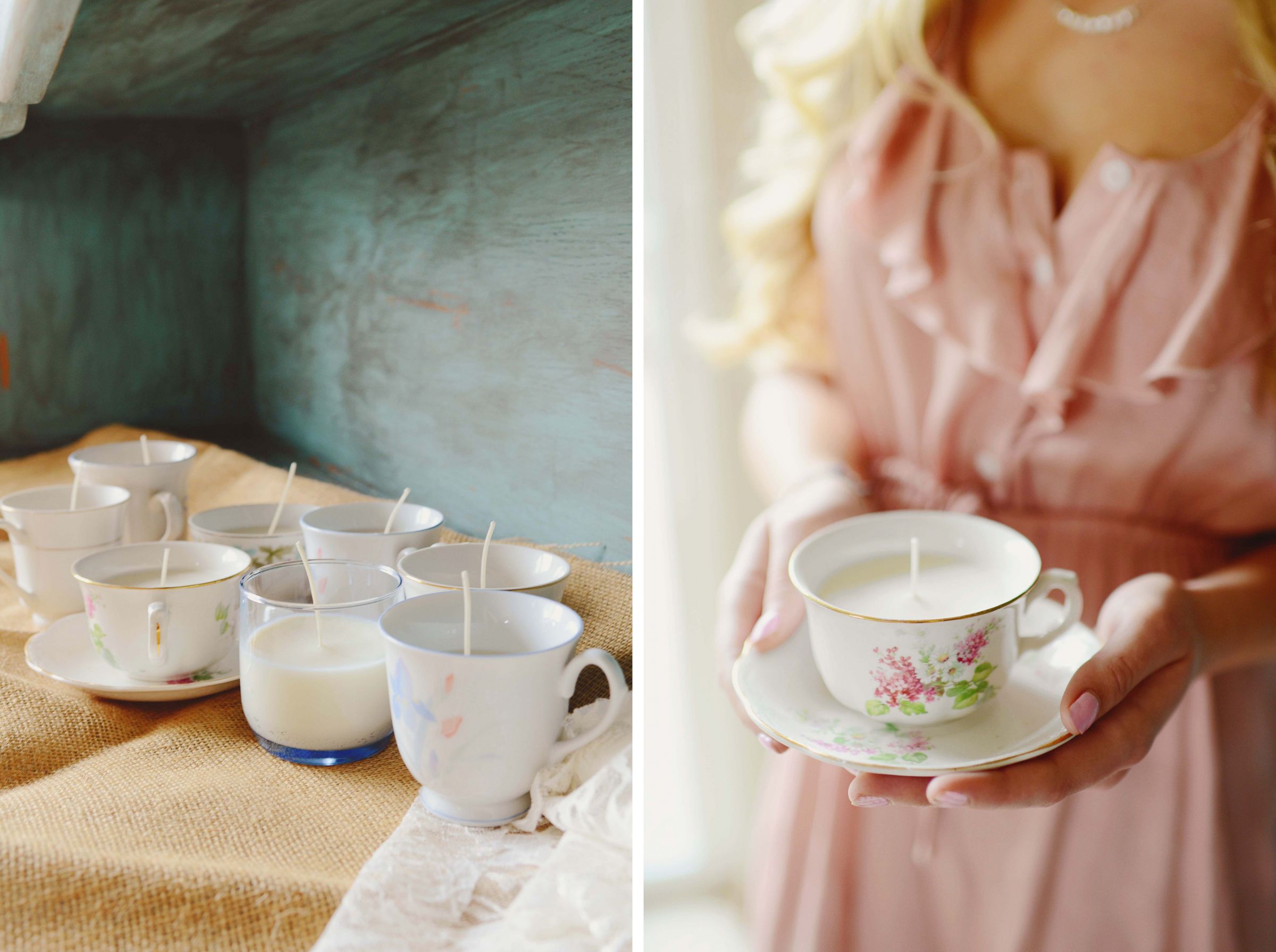 That's all there is to the Teacup Candle! We hope you enjoy them!
All images from Park Road Photography