You guys, this venue is what wedding dreams are made of. When we go through our ultimate wedding venue checklist,
Arbor Crest
checks all the boxes: a variety of amazing settings, wine on site (duh), and incredible, jaw-dropping views. If you want to have an event that will effortlessly impress your guests, keep reading to learn more about
Arbor Crest
weddings.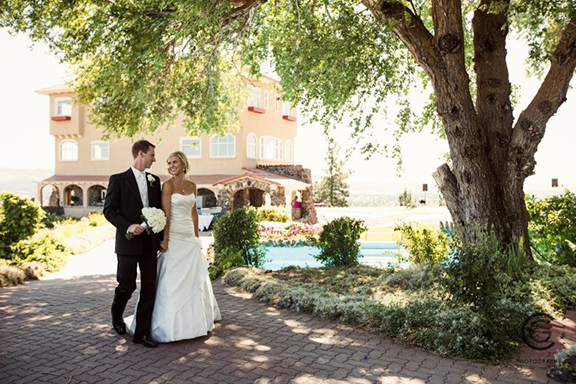 Photo by
Cameron Glass Photography
What type of wedding does your venue work best for?
No two weddings have ever been the same, but our couples are generally attracted to Arbor Crest's views, gardens and/or winery setting!  We are fortunate to be a large outdoor venue with a beautiful location that is also functional and ideal for weddings.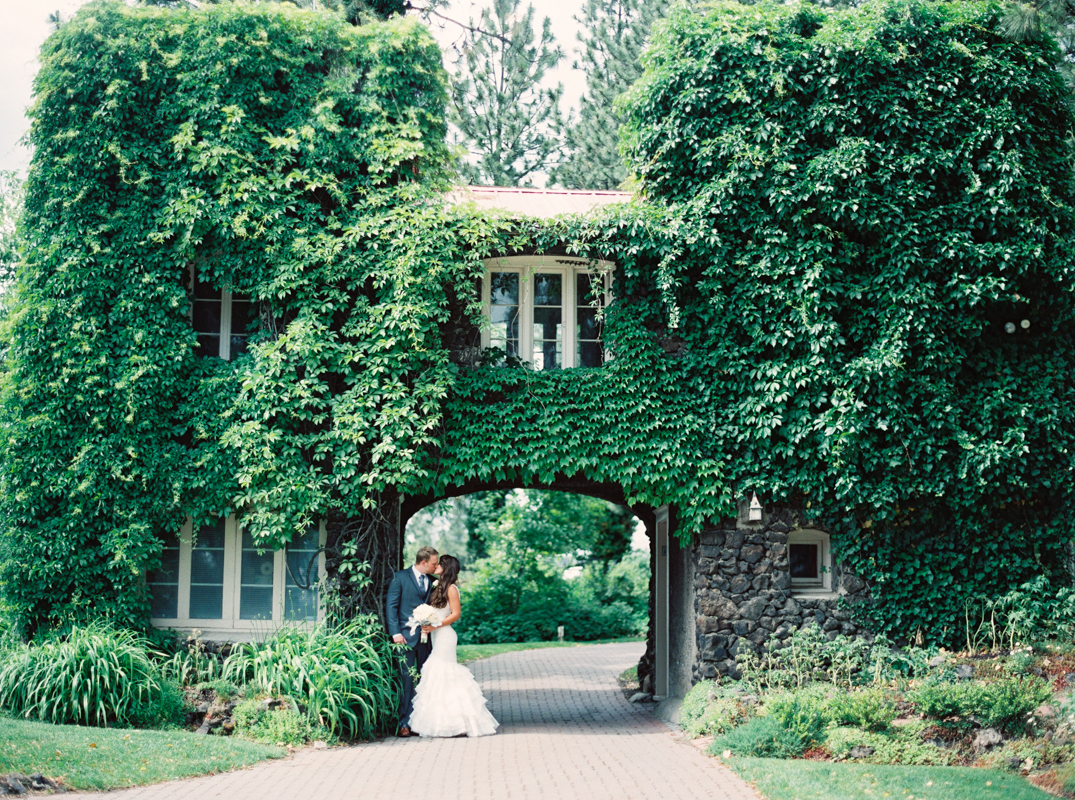 Photo by
Anna Peters
What makes your venue unique?
Arbor Crest Wine Cellars is a family owned winery that offers old-world charm with cobblestone pillars, sprawling gardens and cliff-top panoramic views of downtown Spokane, Liberty Lake and Spokane Valley.  There is a definite awe factor when you have your wedding at Arbor Crest.  Our 5,000 square foot Vineyard Tent is the perfect outdoor/indoor space for a wedding reception and our ceremony site options range from stellar views of Spokane to our shaded Enchanted Forest.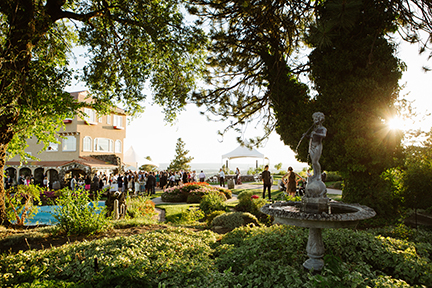 Photo by
Cindy Cieluch Photography
What is the capacity of your venue?
Our comfortable capacity is 225 guests.  We can accommodate up to 300 guests for a wedding setting, when our client is flexible to using areas beyond the norm.  We recommend talking with our Events Sales Manager and your caterer, on the capacity and layout of your event when having over 225 guests.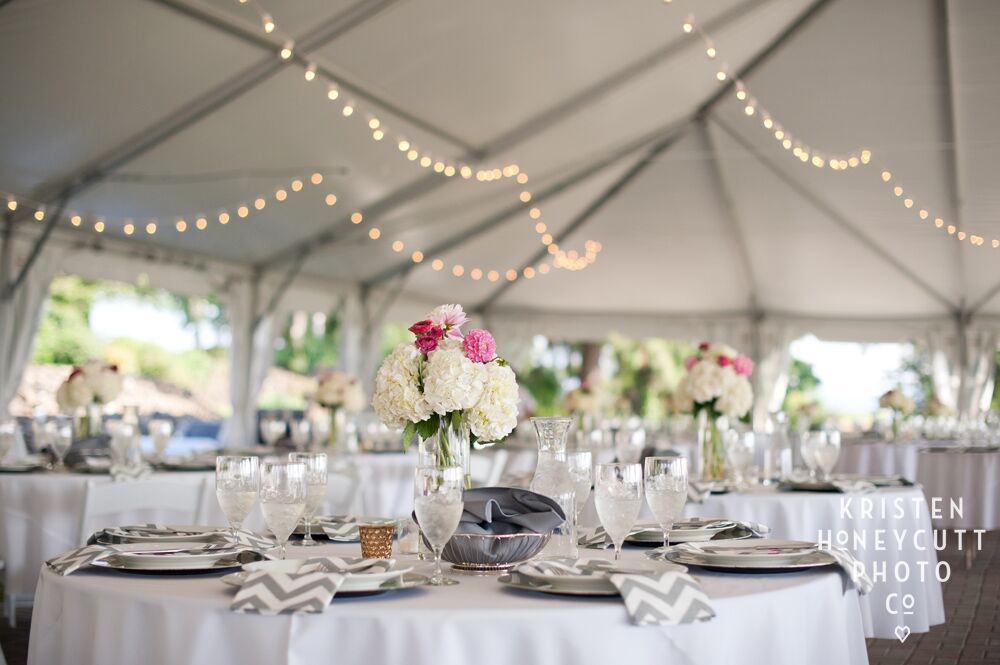 Photo by
Kristen Honeycutt
What are your catering guidelines?
Full-service catering from one of our approved caterers is required.   Our approved caterers are hand selected, very familiar with our grounds and policies, and professionals that we have worked with and developed relationships with and feel confident entrusting your wedding to!  We require full-service catering of our caterers, which includes set up and breakdown of your event including tables and chairs.  Our preferred caterer, Catered for You, has catered at Arbor Crest for over 30 years and is the definition of full-service catering, as they help you with many of your event planning details!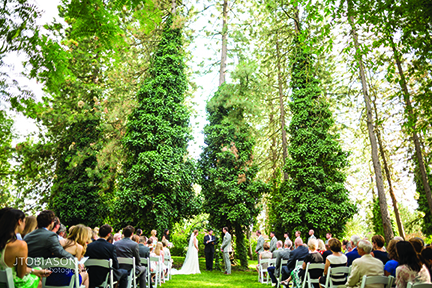 Photo by
JTobiason Photography
Do you have a ceremony location?
Yes!  We have 3 areas of our grounds that are popular for wedding ceremonies.  The first is our Enchanted Forest, which offers natural beauty, soaring vine-covered evergreens and is also nicely shaded!  It is literally the perfect fairytale location for your ceremony.  Our second and third options are in our Estate Courtyard.  Our Croquet Court is an enclosed area outlined with low rock walls and offers views of our famous vistas.  Lastly, our Event Stage, is a raised tented platform with views of Spokane, creating the perfect backdrop for your "I do's".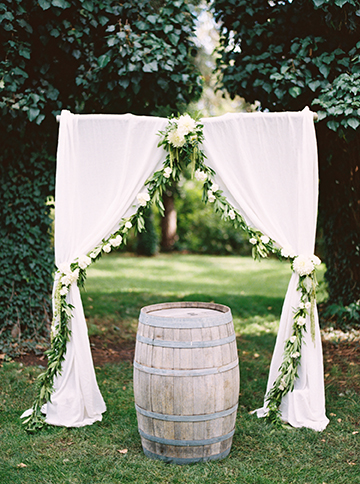 Photo by
Anna Peters
What is your advice for couples planning their wedding?
Enjoy the planning process and make sure to especially enjoy your wedding day!  It's important to keep perspective about why you are having this celebration in the first place.  Hire professionals and communicate all of your visions ahead of time, so that on the day of your wedding you can be completely in the moment.  As for the actual planning, I always recommend securing your venue and photographer first as they will likely set the tone for your wedding day and your memories later.  Plus they can only accommodate one wedding a day.  From there, use them as a source of recommendations for other wedding professionals, as they have likely will have the best insights!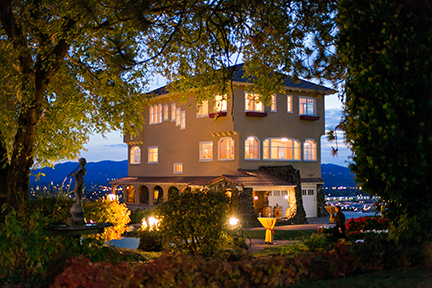 Photo by
Mastin Studio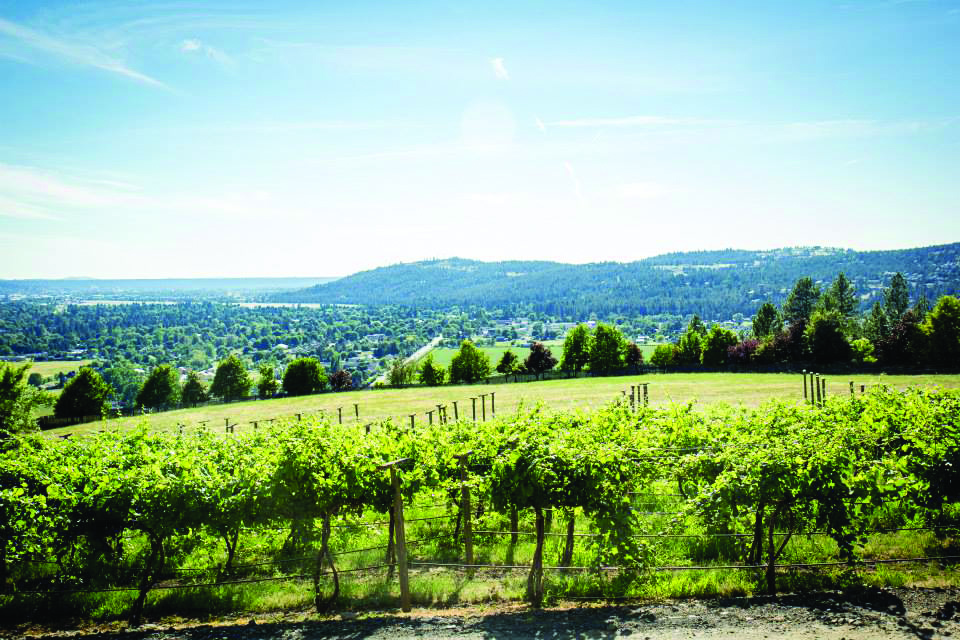 Photo by
Ifong Chen Photography
What is included in your packages?
Our wedding package includes exclusive use of our 4 acres of gardens and grounds for you and your guests to enjoy from 5:00-10:00pm, with locations available for your ceremony, social hour and reception.  Early access on the day of your event is included in our wedding package as well as time for cleanup and breakdown.  Our Cliff House mansion is available on the afternoon of your event for your bridal party's use. We include tables and chairs for up to 150 guests, wine barrels for event use, and our Vineyard Tent is always available for shelter in the event of inclement weather. Staffing is also included in our wedding package, including staff for bar setup, service and breakdown.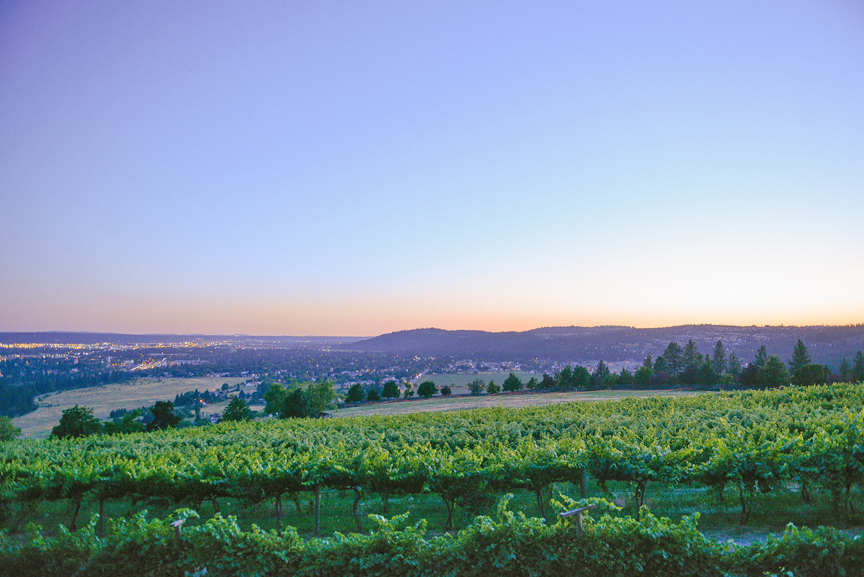 Photo by
Kena Helen Photography
What is the price range of your venue?
Our facility fee is based on day of the week and time of year, with pricing ranging from $2,500-$5,000.
For more information, check out Arbor Crest Winery