When it comes to your wedding day look, you want to put your face in the hands of a professional. Someone who will listen to what you want, make the right choices for your personal style, and enhance your natural beauty to help you look your best self. We sat down with Black Tie Beauty to learn more about how she makes all of your wedding day makeup dreams come true!
How long have you been doing makeup?
I started doing makeup 14 years ago. My interest for the beauty industry started while I was in college. While I studied hard, all I could think about was what was, what was the next beauty trend, how should I apply my makeup and what I should wear the following week. I was obsessed!! I was lucky enough to assist an older friend on a wedding and from that point on that was it, I was hooked! I knew working the beauty industry and doing makeup was what I was meant to do. From there I worked non-stop on following my dream and building my business. I have been privileged enough to live and work successfully in New York City, Los Angeles, Orange Country, Seattle and Spokane. I have experience working with high end clientele such as celebrities and politicians as well as working with some of the biggest televisions networks and production companies. Truly one of the best decisions I have ever made!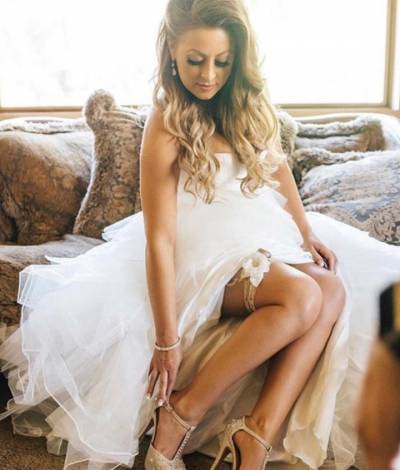 What inspires your makeup style?
I find inspiration from all aspects of life. Nature, the season, what is on trend and personal style. These all play a huge role when creating my looks. I always collaborate with my brides to really get a sense of their personal style and taste and build on that to personalize a look just for them.
How should brides get their skin ready for wedding day makeup?
Hydrate, hydrate, hydrate!! I can't emphasis this enough. Drinks lots of water and moisture day and night. Stay away from wearing a lot of makeup the weeks leading up to keep your skin clear and always wear an SPF 40 or higher. Also, FACIALS!! I always recommend starting a regiment at least 6 months before the wedding. Dermaplaning in my absolute favorite! Its a method of exfoliation that uses a scalpel to remove dead skin cells and annoying peach fuzz from your skin leaving a smooth, brighter complexion. It also allows your skincare products to penetrate deeper and leaves a smooth, flawless surface for your makeup to go on to. A MUST DO prior to the wedding day.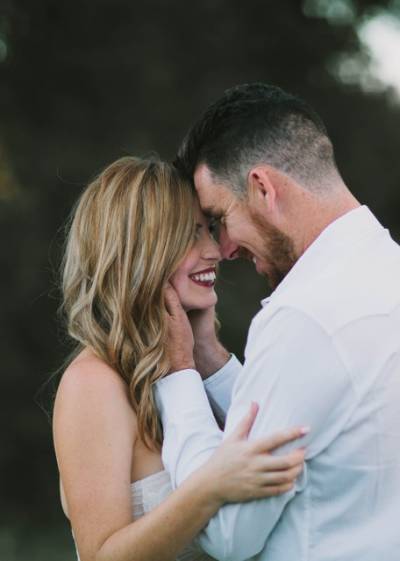 How do you help brides choose the right makeup for their wedding day?
Before the wedding day, I always recommend setting up a trial at my South Hill Spa to do a in depth consultation and makeup application. It allows me to really get a sense of the overall look they are envisioning for their wedding day. I take into consideration her wedding colors, theme, style and location to make sure her makeup ties into the total vibe of the wedding and fits her personal style. We also do a skin analysis so I can choose the right products for her skin type. We work together until we achieve the perfect look for her big day!
What products do you use?
All the products I use in my kit and tried and true and always of the highest quality. For weddings, I use a lot of long wearing products (products designed to last 10-16 hours that won't smudge, crease or sweat off) and I always use water-proof mascara and eyeliner. NARS, MAC, Makeup Forever, Ingot, Anastasia Beverly Hills and Temtpu and my favorite. Temptu Pro the line of airbrush products I use that creates a lightweight healthy glow on the skin. It has a buildable coverage, is water resistant and will wear for hours without any touch-ups!
What should brides look for in their makeup artist?
Experience, professionalism and skill set. You want someone that is going to make you look and feel beautiful. They are going to be with you on your big day and you want to feel comfortable with them and excited to see the beautiful makeup they will create for you.
Will you travel and is there a fee?
Yes, I do travel. I am based in Spokane so anything outside of the Spokane Metropolitan area will incur travel fees. These fees are based off milage and time traveled. All travel arrangements will be discussed and agreed to prior to securing your date.
What is the price range of your services?
Moderate/High End - With 14 years of experience and designer products I believe you will be more than thrilled with your experience with Black Tie Beauty Pro. We value professionalism and it's our promise you will look stunning and timeless on your special day!
Do you do bridal party packages?
Prices are based per service. Please inquire for rates and availability.