Do you love nature and dream of getting married in a picturesque outdoor ceremony? Have you always imagined dancing the night away under the stars surrounded by majestic trees and a spectacular river view? If that sounds like you and your future spouse,
Cedar River Weddings & Events
is for you! They specialize in intimate weddings for the adventurous at heart, and this venue truly embodies everything we love most about the Inland Northwest! (And you know that a venue created by wedding photographers is going to have some incredible photo ops!)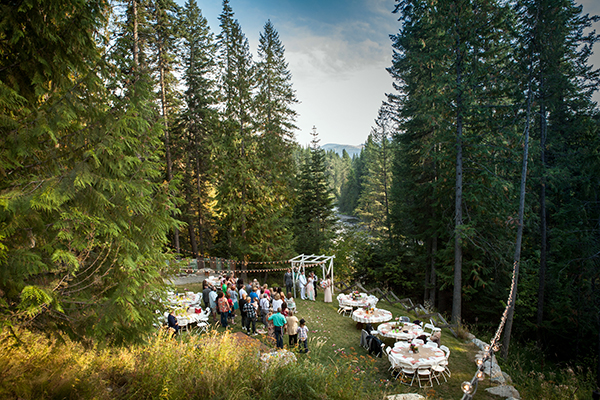 Photo by
Jeremiah Andrews Photography
Where are you located?
Approximately 3 miles outside the city of Priest River, Idaho off of Hwy 2.  We are a quick 20 minute drive to Sandpoint, ID or Newport, WA. The larger cities of Coeur d'Alene, Post Falls, and Spokane are less than an hour away by main highways.
What type of wedding does your venue work best for?
We consider our clients to be adventurous and a little quirky.  The venue is completely outdoors so our couples must have a love for nature and light-hearted spirits.  Couples who come to Cedar River are looking to transport their celebration to its own space in time, away from bustling cities and unwanted distractions.  The venue's main green is situated so that everyone can enjoy the river view and the day's festivities all at once. Guests are welcome to relax on the green or explore the grounds at their leisure; the property has many treasures waiting to be discovered.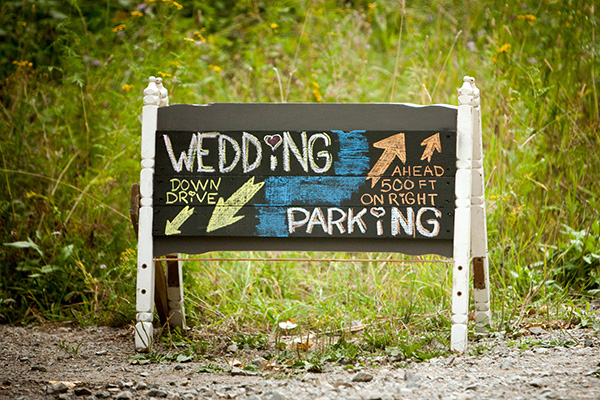 Photo by
Jeremiah Andrews Photography
What makes your venue unique?
Cedar River Weddings boasts over 300 feet of Priest River frontage.  Our venue blends forested areas with river views, and all only a short drive out of town.  The grounds were built by experienced, professional wedding photographers as a wedding venue, so we have taken special care to create fun and unique visual spaces for images.  All of this plus on-site staff to assist with guest parking, last minute needs, and other wedding support vendors.
What is the capacity of your venue?
We like to keep the events we host to less than 100 guests.  Our events are magical, carefree moments shared by intimate groups of loved ones.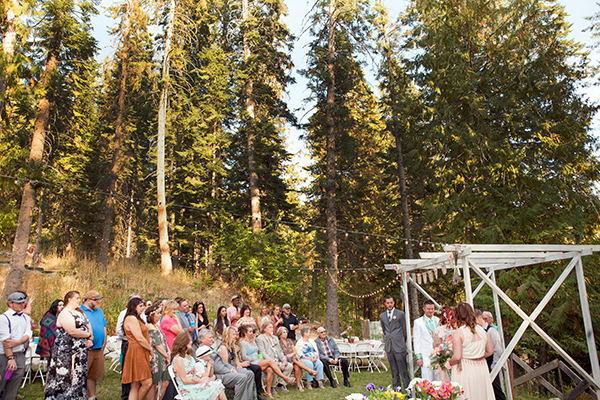 Photo by
Jeremiah Andrews Photography
What are your catering guidelines?
We encourage our clients to have some fun and get creative with their catering.  Don't worry, we do not have any requirements for set catering providers. Our venue offers limited electrical use during the event and we do not have a kitchen on site for event use.  Otherwise… the sky is the limit! Food truck, family pot luck, professional caterer,  or BBQ stations; We can offer suggestions to fit your theme, but you plan it your way.
Do you have a ceremony location?
Yes.  Ceremonies are typically held on the main green, under the pergola, overlooking rushing Priest River.  This view inspired the entire venue! However, clients are free to explore the grounds and opt for a number of alternative ceremony cites off the beaten path.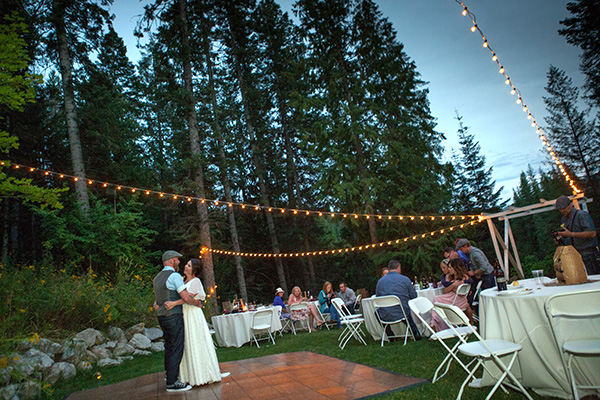 Photo by
Jeremiah Andrews Photography
What is your advice for couples planning their wedding?
Use professional services where you are able and let your friends/family be a part of the fun as guests.  Not that your nephew isn't a budding artist with a video camera … and we know that one of your close girlfriends is great at hair …
but
, this is the day where you want everything to be handled without second thought.  
The number one goal you should have for your wedding day is to remove as much stress beforehand as possible.
 When you hire a professional team to prepare your food, flowers, photography, entertainment, etc., you (and your loved ones) are free to focus on enjoying the day and not catching loose ends. Get the best team you can on your side and get them all on the same page!
What do your packages include?
We offer two basic packages: venue with photography, and venue alone. Our packages are very flexible and made to be tailored to each couple's needs.  
Whether clients choose to use Jeremiah Andrews Photography during their Cedar River wedding is completely up to the couple.  Clients interested in discounted venue and photography packages are encouraged to check out
www.jeremiahandrews.com/images/weddings
to learn more about our photographic style.  
Please note, booking both services results in a nearly 50% discount on photography services!
 We offer the savings, you win either way.
The venue rental alone (without photography) includes: all day use of the venue grounds (hours by event), directional road signs for guests from Hwy 2, bride & groom 'get ready' rooms, portable toilet rental, and helpful on-site staff.  Tables, chairs, linens, dance floor and anything else you may think of are available as needed.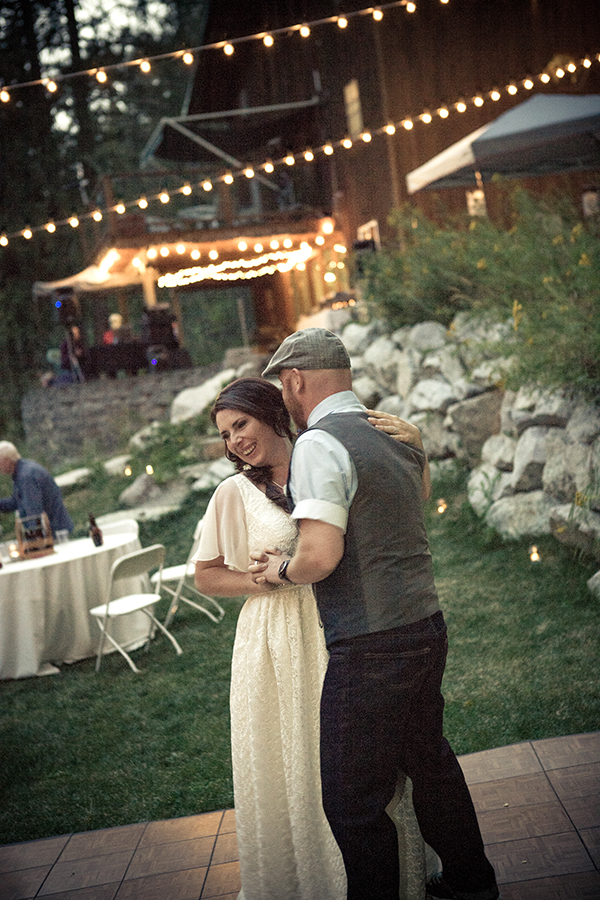 Photo by
Jeremiah Andrews Photography
What is the price range of your venue?
Every wedding is different, so we allow for those differences in our pricing.  Event rental prices start at $2,300 for the venue alone, and go up to around $4,950 for all-inclusive photography and venue package (to 70 guests).  If you have a vision, we can probably fit your budget.