Makeup on your wedding day is a whole 'nother ballgame. No matter what style you are going for, from full glam to subtly natural, it's important to trust a professional with your wedding day look! CICIBIRD BEAUTY will not only help you achieve your dream look on your wedding day, she helps guide you through the entire process.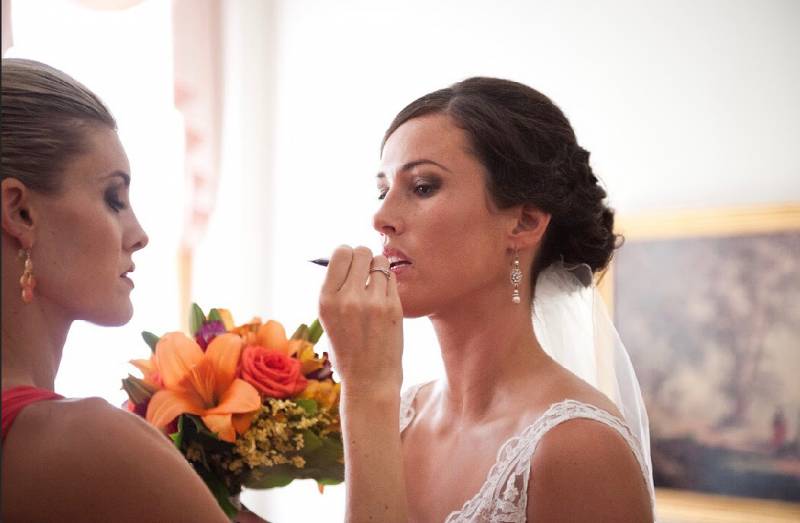 Location: Inland Northwest, including Coeur d'Alene, Sandpoint & Spokane area as well as other locations if needed.
I have now landed in the States after traveling the world the past 15 years with my husband during his professional basketball career. I am excited to be here in Coeur d'Alene, Idaho full time so I can book bridal wedding dates for now, next year and beyond! I look forward to meeting you and all your makeup needs, especially on your special day!
How did you become a Makeup Artist?
I've always loved makeup and making it my career was a natural path for me. I graduated from University of Minnesota and focused on modeling and working in the industry. My model turned makeup artist career has highlighted my love for makeup and the beauty side of the industry. I have always loved the makeup and artistic areas of modeling. I am a CIMA Certified Makeup Artist Since 2013 (Certified International Makeup Artist) with 15+ years in the industry. My focus on makeup has incorporated my journey within the fashion industry and travels by collaborating my years of experiences and shaping my attention for detail and makeup application.
What is the inspiration for your make-up style?
My makeup inspiration is to highlight individual beauty and apply makeup in a way that showcases natural features.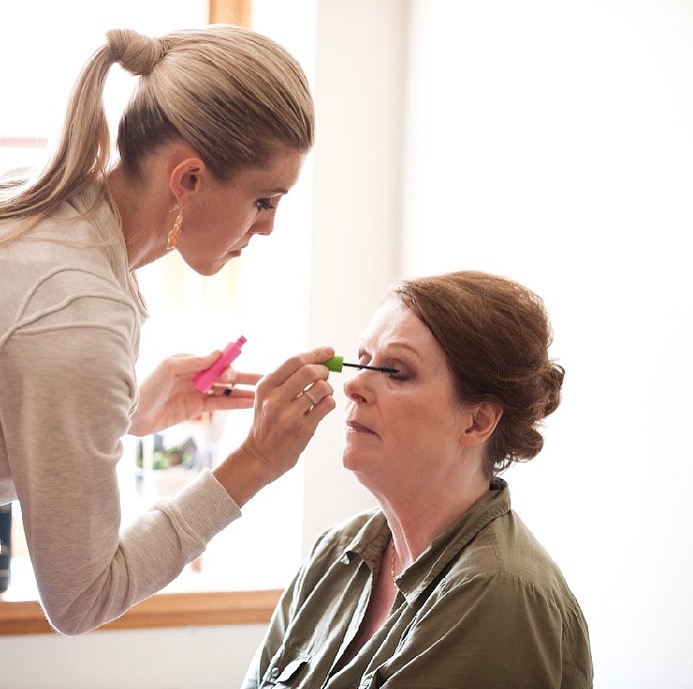 How should brides get their skin ready for wedding day make-up?
Brides have so much to think about as their wedding day approaches, I want to assure my client's that makeup is not one of those concerns when they have me as their Makeup Artist. I can work with any skin concerns and our bridal look will always be achieved for the wedding day. I like to suggest lots of water and moisturizing in order to hydrate skin but once the wedding day approaches all makeup needs will be met, I have a kit for all needs and an attention to detail to assure flawless makeup regardless of any skin concerns.
How do you help brides choose the right make-up for their wedding day?
I love helping brides feel beautiful for their wedding day! It is an honor to be a part of their day and in order to prepare, I meet each bride for a personalized consultation before the wedding day. I listen to specific needs and styles during our consultation and give feedback based on individual needs and makeup look goals. Every bride is uniquely different and that applied to their makeup application as well.
What products do you use?
My makeup kit thrives on variety. I have specific products for specific needs. Everything from my Mac, Bobbi Brown, & Bare Mineral essentials to my favorite products I picked up while living in Japan that I will always keep filled in my kit. I have my favorites from around the world.
What should brides look for in their make-up artist?
In general, brides should look for a makeup artist who really listens to their needs and what they want to achieve for their wedding day look. I always look forward to the opportunity to learn about each bride's specific makeup needs and help bring out their own beauty on their wedding day! I also think it is important to be able to see a lookbook/photo gallery in order to become familiar with potential makeup artist's work. I always have a highlighted lookbook on my website to help client's become familiar with my work...as they say, a picture is worth a thousand words!
Will you travel and is there a fee?
I travel for clients and fees are reflected depending on individual locations. I am
based in Coeur d'Alene, Idaho but include most Sandpoint and Spokane areas to be a part of my region without additional travel fees.
Where can brides find your prices?
Please visit my website cicibird.com where I have a descriptive menu & price list which is easy to share with the bridal party for possible makeup services. My prices are reflective of the service, considering time and products used. Specific needs can be met and I always encourage brides to contact me so we can find the best way to meet unique makeup needs!