There's no bigger buzz kill than a super fun photo booth that runs out of printing paper, or trying to get the perfect snap on your cell phone (in low lighting) of that hilarious printed out photo, right? Enter Funny Booth, where your guests get their snap instantly texted or emailed to them (perfect for sharing!) and printed out (perfect for keeping!). They're sharing some of their highlights and favorite parts of doing weddings with us today.
What services do you offer?
FunnyBooth offers fully-customizable open-air photo booth experiences that highlight YOUR unique vision for your wedding!
What makes your photo booth unique?
Every detail from the backdrop, design templates, personalized text/email messages to guests, prop choices and display are brought together for a visually cohesive, chic, and fun experience for you and your guests!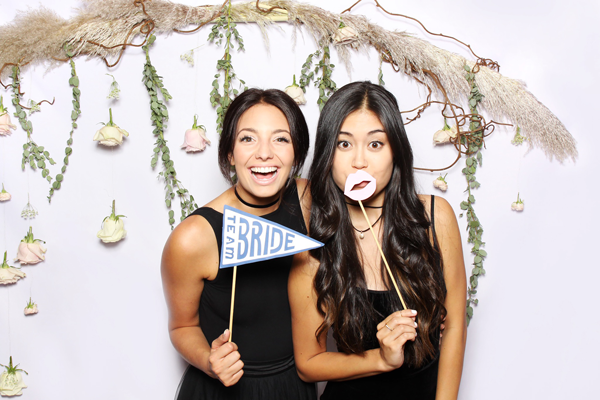 Why have a photo booth at your wedding?

We come alongside all of your hard work and give you and your guests an interactive experience that provides hours of entertainment while being professionally documented!

What is included when you rent a photo booth?

Our graphic design team creates your photo print template to compliment your wedding invitations so that every aspect is working together to reinforce your weddings theme.

We have many beautiful backdrops for our couples to choose from or we can create feature walls that will be sure to catch everyone's attention!

At every event we provide an attendant who is versed in our state of the art tech + has great social skills so you don't have to worry about any detail being overlooked. We also dress to impress, (if desired) and have no problem blending in at even the most formal black tie affair!

All photos taken during your wedding are instantly shareable so as guests choose to text or email their photos to themselves they'll receive a personal message from you, thanking them for being a part of your special day!

Our unlimited package also includes professional 4x6 or 2x6 photos for you and your guests to have as beautiful keepsakes for years to come!

Afterwards all photos are uploaded to a personal web gallery for you and guests to view, download and order additional prints! We love getting messages from couples on their honeymoon saying how much they loved looking through their photos after the event is over.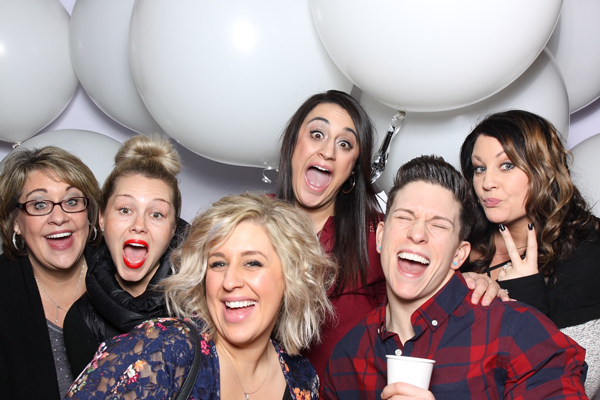 What do your past clients say about having a photo booth at their wedding?

Here's what people have to say about FunnyBooth:

"Funny Booth recently did our wedding. It was a hit! We were able to customize the background and the photo strips to match our invitations exactly and include our wedding hashtag. Renee was super responsive and helpful throughout the whole process. Our guests loved the props and had such a fun time taking silly photos. The prints were high quality. Also, all of the images were available online within 1 day for digital download and sharing. We highly recommend Funny Booth!"

"This was such a fun experience!! The perfect touch to a beautiful wedding. The photo quality was amazing and so fun to use. I highly recommend Funny booth for any event."

"Such a great experience! We were able to take a handful of photos at a wedding and they were our favorite of the night. Amazing lighting, great user-friendly photo booth! Would definitely rent for any event!"

"Loved this photo booth! Such a cute background, great lighting, and so easy to snap a group pic! I think we took one too many photos in it last weekend!"

"This was the best addition to a wedding! The quality was amazing and it was super easy and fun to use. Highly recommend this!"
What is the price range of renting a photo booth?