If you've always pictured having a modern wedding in the heart of a picturesque town, Liveforblu is the perfect venue for you! With a sleek modern feel, a convenient location, and stunning built in decor, your day will be the talk of the town. Not to mention, their totally customizable package options, allowing you to truly create the wedding of your dreams. We sat down with the owner to give you a glimpse of what a wedding at Liveforblue entails!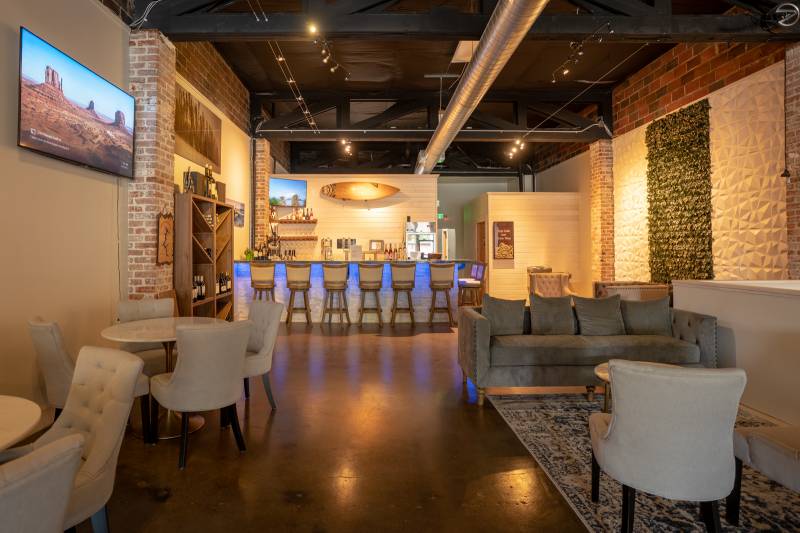 What type of wedding does your venue work best for?
Our venue is perfect for the modern couple. Our intimate space provides a great backdrop for a classy and artistic indoor wedding. Located in beautiful downtown Coeur d'Alene, your guests will enjoy the convenience just as much as the stunning setting!
What makes your venue unique?
We are where wine country meets the water with ocean and water-inspired artwork on the walls -- offering a 2000 sq foot space with a classy & modern feel in the heart of downtown Coeur d'Alene, across the street from the lake and park. We offer packages as simple as space rental all the way up to full-service event packages, including catering, DJ, and personalized wine and beer lists.
What is the capacity of your venue?
Our intimate space will fit 100 of your closest friends and family to celebrate your love!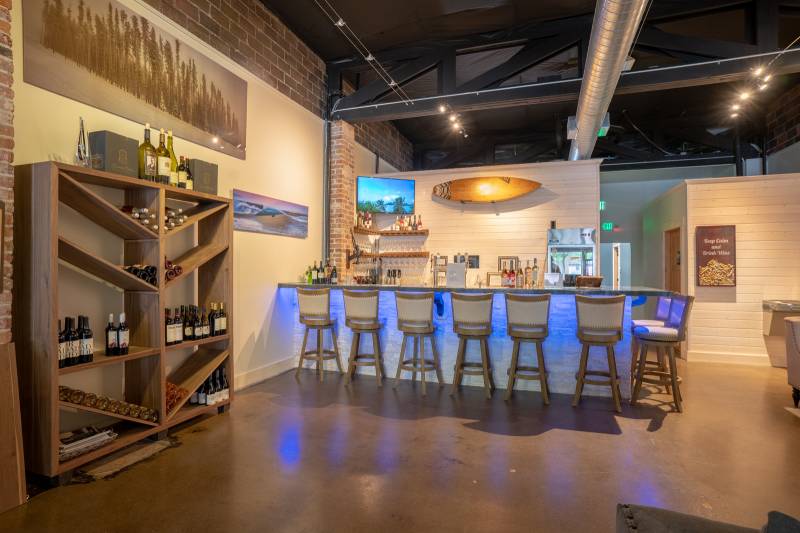 What are your catering guidelines?
We offer a ton of catering options, with many typically included in our Liveforblu package. Additionally, we have no restrictions, so you can truly create the day of your dreams from appetizers to sweet treats!
What is included in your packages?
Our packages range to include a variety of services. Depending on your needs, your package may include catering, DJ, menu personalization, photography, and bar services.
What is the price range of your venue?
The possibilities are endless, but packages start at $500.