Your wedding day is one of the most photographed days of your life, so if you have any qualms about your smile, now is the perfect time to get it in tip top shape! Post Falls Family Dental has all the solutions for whatever concerns you have, many that are much quicker fixes than you'd think! From whitening to straightening to any other dental needs, they've got you covered.
Tell us a little about Post Falls Family Dental.
Post Falls Family Dental has been a cornerstone of Post Falls for 31 years. We are a full-service family dental office where we see patients from 3 to 103. We offer a fun yet professional environment where anyone can feel comfortable. With a team dedicated to the best dentistry that is customized to your wants and needs. We also stay on top of the most current techniques and technologies to make your appointments easier, time efficient and quality.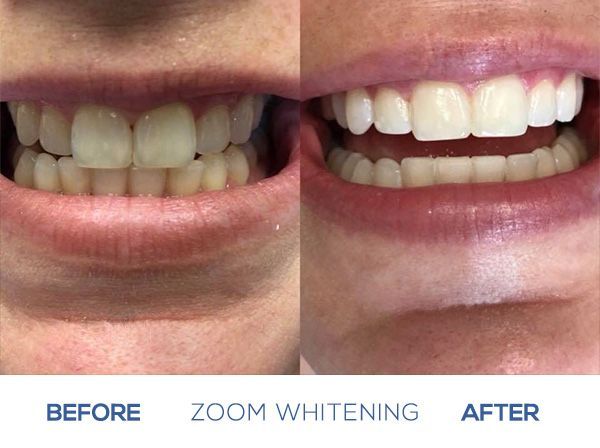 Why should brides/grooms consider a visit to your office before their big day?
In the past, getting straight teeth meant an expensive porcelain veneer makeover or metal braces for two years, but we have some short-term adult orthodontic options that can help straighten teeth faster and less expensive. Also, we have in office Zoom whitening so they can get the boost they want without having to do it over time at home. We also offer Botox and filler, so there is a wide variety of services in one place.
What types of cosmetic dentistry services do you offer?
Whitening, Invisalign, Short-term cosmetic adult orthodontics, veneers, Botox and Juvederm filler.

Tell us a little more about your teeth whitening treatment.
We have three options depending on what is best for the patients' needs. Pre-made trays similar to Crest Whitestrips but a stronger solution, custom take-home trays with powerful whitening gel and in office ZOOM whitening that gives you a bright smile in one visit vs. a bunch of applications at home.
Who makes a good candidate for veneers? Tell us a bit about the process.
Ideally, we would do a free cosmetic consult, maybe take study models and photos, then we game plan with the lab. There is an appointment to prepare the teeth in which they are temporized to test out the new "look" then three weeks later we seat the work permanently.
What should one expect when coming to your office?

A warm, family-friendly environment that is professional yet homey. All the dentists are passionate about dentistry and continually take education and update technology to bring the best to our patients in an economical, efficient and comfortable way.
Any advice for people who have a fear of the dentist?
Yup! We have a comfort menu to put you at ease but also offer nitrous oxide and oral conscious sedation.
Do you offer free consultations?
Shore thang!