If you're looking for a truly rustic hidden gem in the mountains of Idaho, Upriver Lodge is the perfect venue for you! Boasting incredible mountain views and a babbling brook on site, it will truly give your wedding the ultimate picturesque backdrop. Worried about where your guests will stay? It's all inclusive! Keep reading to find out more about having your dream country wedding in the mountains.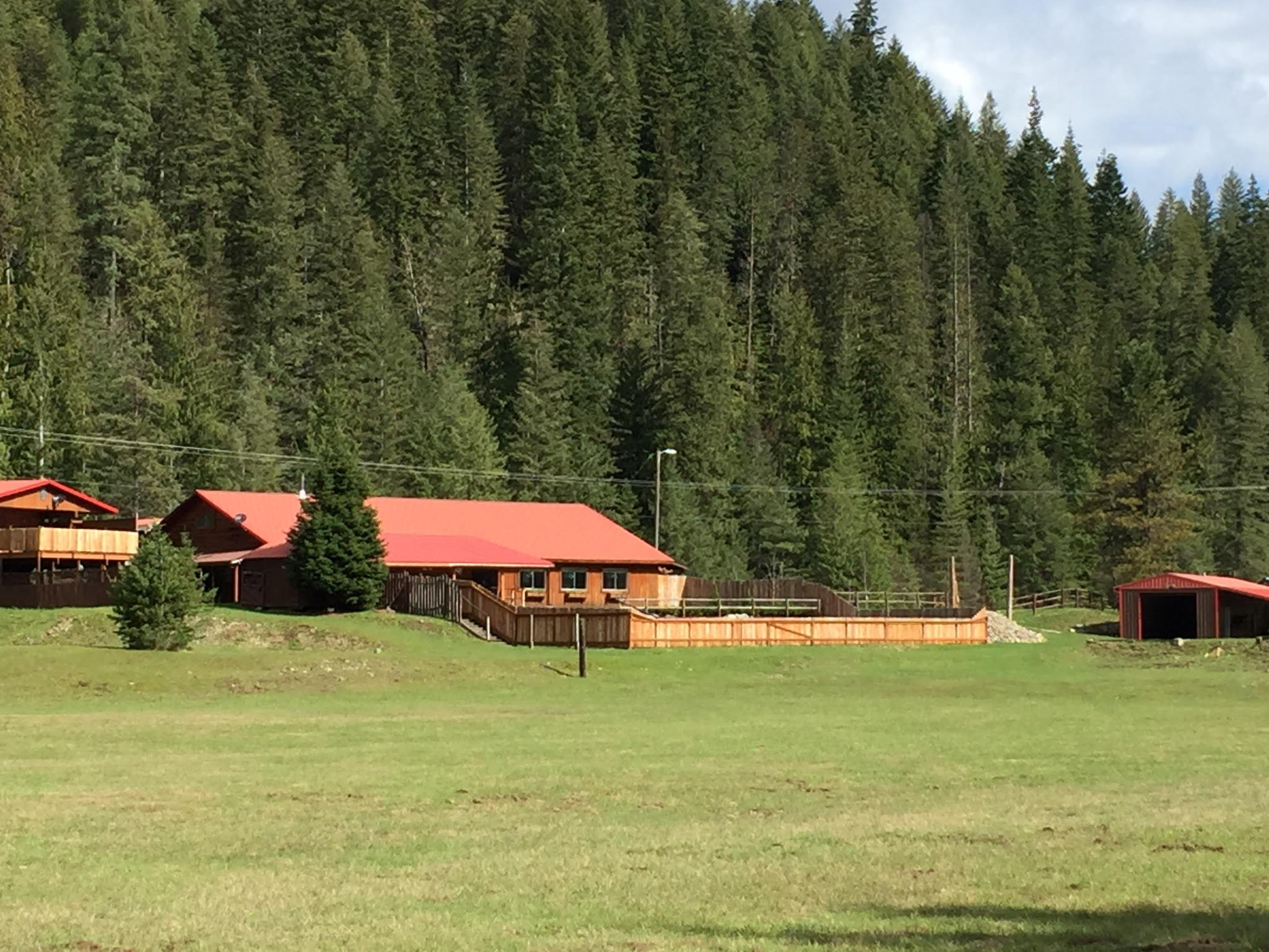 What type of wedding does your venue work best for? The Upriver Lodge is an all inclusive country style wedding venue. Your rehearsal dinner, wedding and reception all in one place. The all inclusive package includes lodging and an RV Park for your family and guests. We offer a beautifully landscaped outdoor reception area as well as a rustic indoor area for smaller gatherings. There are many ceremony sites to choose from along the Coeur d' Alene river or our small cedar grove near the rivers edge. What makes your venue unique? The Upriver Lodge is situated on 8 private acres in the middle of the Panhandle National Forest with over 800 feet of Coeur d' Alene River frontage. Beautiful mountains and gorgeous views in every direction. And the fact that we offer lodging and on site camping in our packages.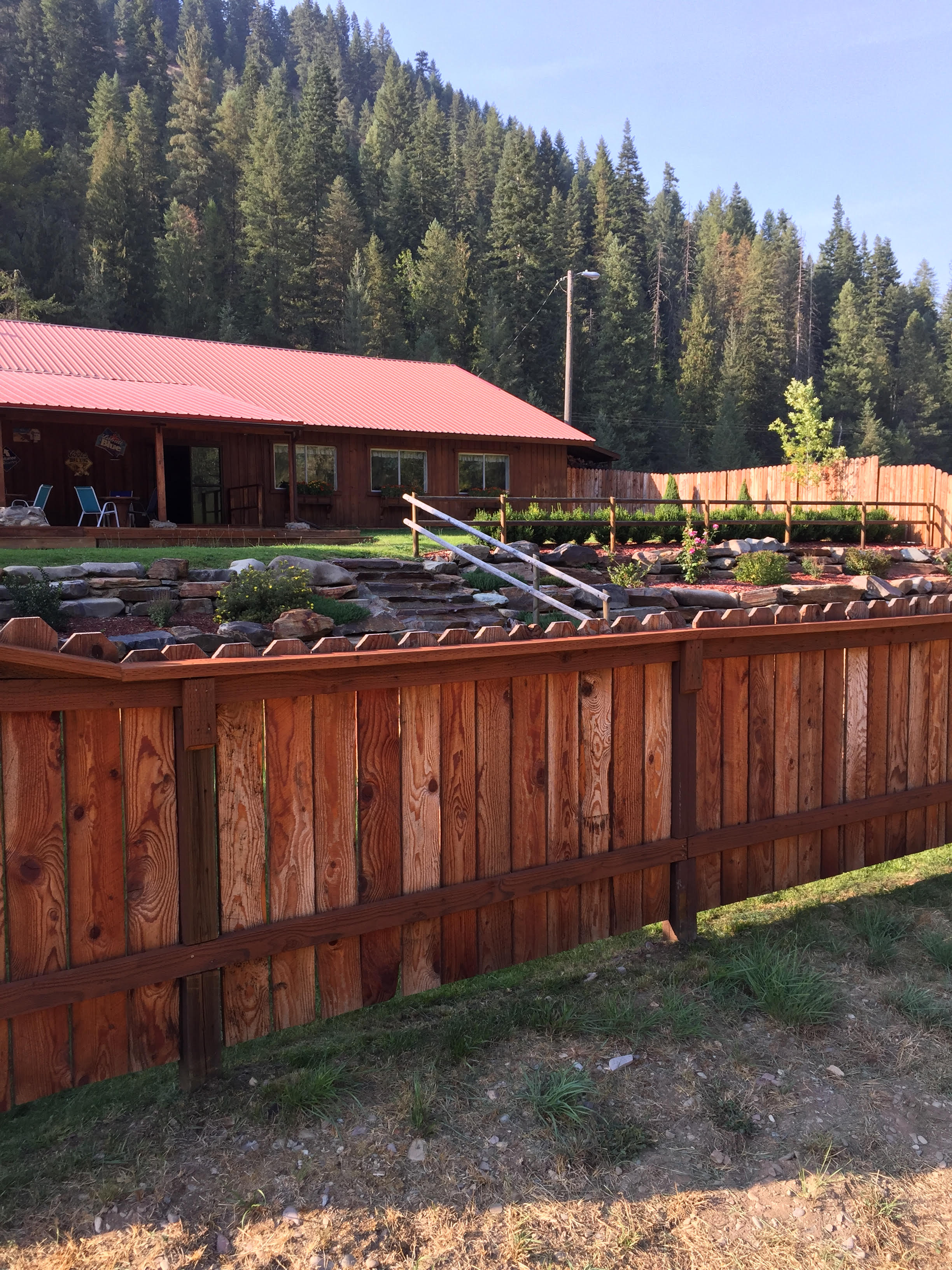 What is the capacity of your venue? Indoor seating for 101 guests and 200 outdoor guests. We really hate the word capacity though since we have a 5 acre hay pasture between the main facility building and the rivers edge. Theoretically we could put hundreds of tables in the pasture! What are your catering guidelines? We have a commercial kitchen that is available to your chosen professional, licensed caterer.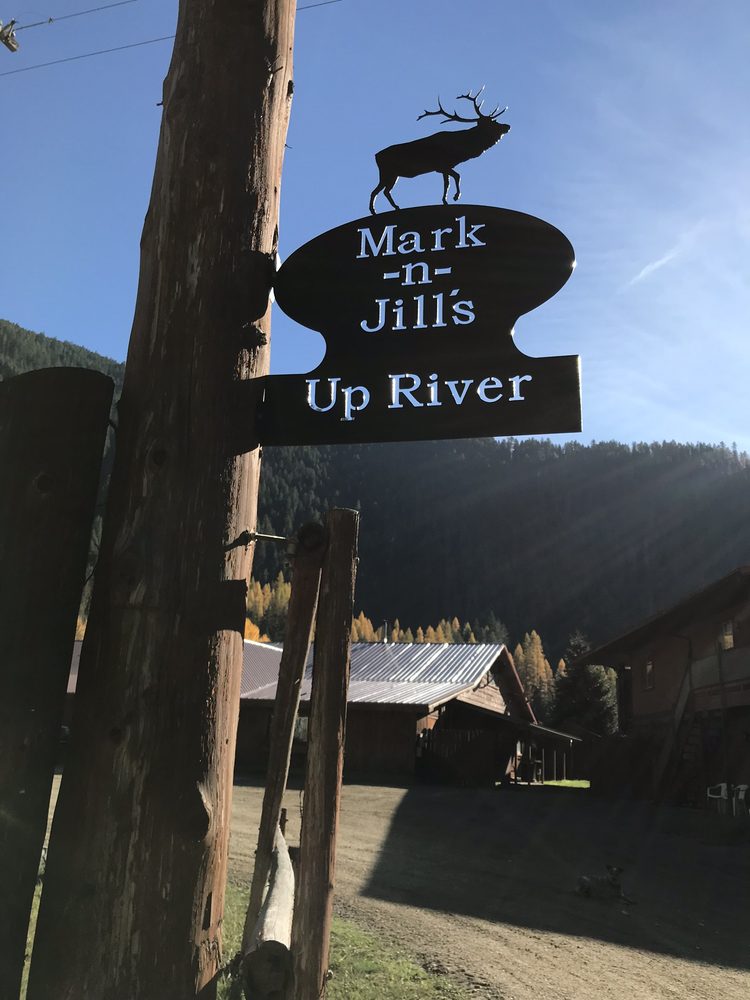 Do you have a ceremony location? Numerous locations to choose from. The rivers edge, the cedar grove, the rock wall and staircase, the covered patio, the hay pasture... What is your advice to couples planning their wedding? Make your wedding a reflection of the two of you and what brought you two together. Relax and have fun.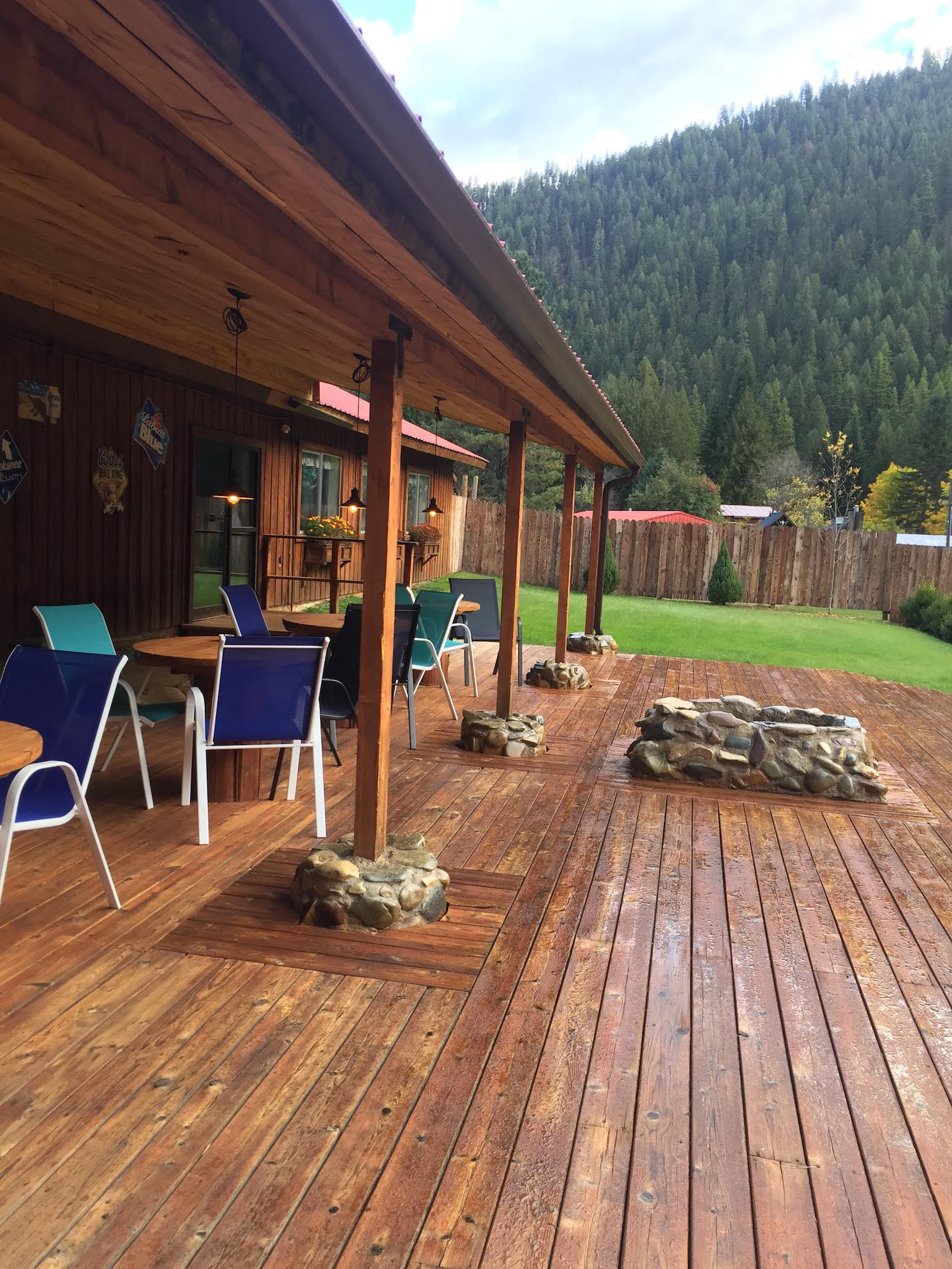 What is included in your packages? From the all inclusive Friday at 11:00am until Sunday at 3pm the entire facility including lodging and RV camping. Tables, chairs and linens for up to 200 guests, indoor plumbing, Bistro lighting, outdoor patio propane heaters, and so much more. Or smaller more intimate packages for 12 hour rental period. What is the price range of your venue? $2,500.00 to $5,000.00 with payment plans available.
For more information, visit Upriver Lodge!