Can you imagine a wedding photographer that wants to follow your lead, capturing your wedding exactly how you envisioned it? If it sounds to good to be true, it definitely isn't! Works by Sarah Jane Photography strives to photograph your most important day as authentically as possible - getting to know you as a couple and incorporating everything that is most important to you. We love her bright and fresh editing style that creates photos that will be timeless for years to come!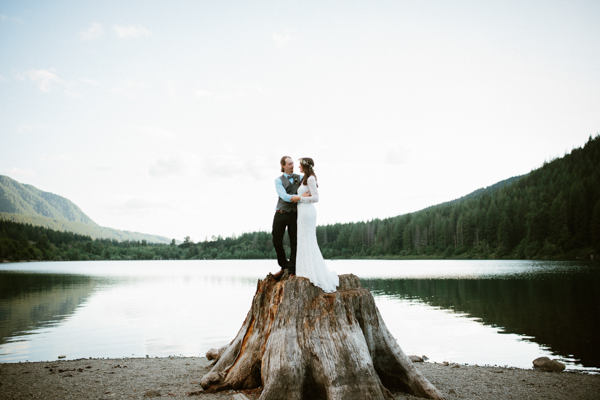 What makes your photography unique?
I love capturing real moments that breathe my couples' personality. I don't just put them in a simple pose, but I see where they fall into the pose and how they act together so I can create a customized gallery of them and not just any couple. Every love story is unique, so I make it my job to capture their unique and original love story. I love putting parts of their lives together into their photographs, like choosing a location that best represents the couple, especially for their engagement session. I also feel that my editing style is not like most other photographers'. I love colors and the natural light the beautiful state of Washington brings, so I make sure to tie in warmth, both moody and natural tones, and plenty of color.
What is included in your packages?
A Complimentary Engagement session, WA state travel fees, a online downloadable gallery of high-resolution edited images, and a special print set gift of 25 matted images.
What is your price range?
$1100-1800
How would you describe your style?
I like to say my style is a classic PNW moody style with plenty of natural light and timeless PNW colors.
What should brides and grooms look for in their photographer?
I think brides and grooms should look for a photographer that knows their stuff, is super organized, and helps make the couple feel relaxed. I make sure my couples are 100% relaxed and don't have to worry about a thing when it comes to photography. They already have plenty to worry about on their wedding day!
Any tips or advice for wedding planning?
Don't sweat the small stuff and try to relax as much as possible. Things will always go wrong when it comes to wedding planning, but the trick is to be prepared for anything and relax if anything goes wrong. Take plenty of deep breaths and just enjoy your day and the people who came to celebrate with you.