If a classic, romantic hotel ballroom wedding has been your dream, the
Hotel RL Spokane at the Park
 is the place for you! After all, hotel ballrooms are the original wedding venue! But classic doesn't have to mean boring-- Hotel Red Lion puts a touch of modern whimsy on everything they do, thanks to their gorgeous rebrand. Want to know more? Here's 5 reasons to check out the new Hotel RL!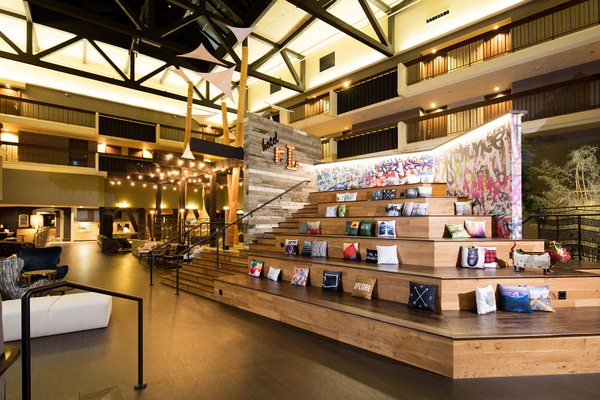 A crazy cool rebrand that makes this space unlike any other.
With recent renovations, Hotel RL isn't like anything you think you know. A rustic, modern, industrial space gives an ambiance of whimsy and fun, but the ballrooms and service you'll receive keep it classic and well thought out.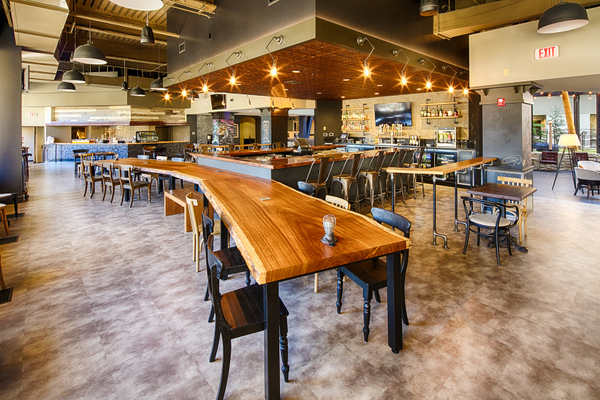 It's all in one place. We offer guestroom blocks or rate quotes with complimentary parking, we are located downtown with easy walking access to restaurants and the centennial trail. We also have an indoor & outdoor pool, and a complimentary airport/downtown shuttle based on availability. Personal shuttle reservation options are available.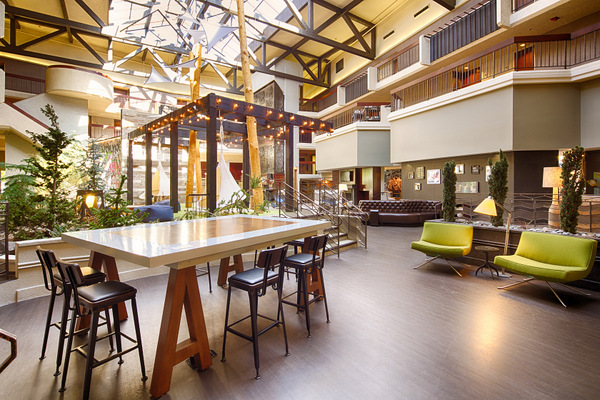 Venue diversity, so there's something for everyone. Our location has options with windows for an outdoor feel as well as traditional space that are located close to guestrooms, so everything is under one roof. Our space includes the room set up with house linens and house centerpieces, bar set up, dance floor, cake service, and dedicated service staff.
You can bring whoever you want! Clients can bring in your own DJ, photographer or videographer, baker, florals, or officiant.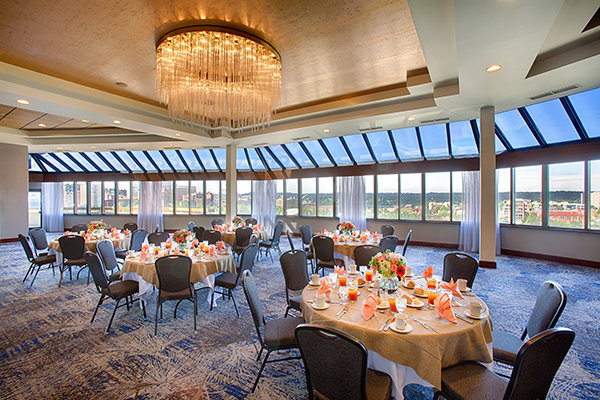 Epic meal options. We have many buffet and plated options as well as beverage options but are always happy to create custom menus or order in specific beverage brands, so your meal can be whatever you want it to be!
Want to know more? Check out Hotel RL!