A wedding venue can mean so many different things to different couples. For some, they want a full service, one stop shop. Others want a open space in nature that they can craft to be their own. If you're looking for a one-does-it-all spot with unparalleled service, The McGinnity Room is your answer. More than just a gorgeously restored, historic, industrial chic building in downtown Spokane, this venue provides everything you could possibly ask for-- just bring the party!
Video courtesy Matt Green Films
What type of wedding does your venue work best for? Our venue is like no other in its combination of an urban location, beautiful historic brick and timber surroundings and artfully crafted hospitality. Any couple that wants a space that looks beautiful before a single linen is set, has a staff that will go above and beyond to make the event a success and a location that is beautiful regardless of the weather will love this venue. Oh, and we didn't even mention the custom full bar or the gorgeous bridal suite!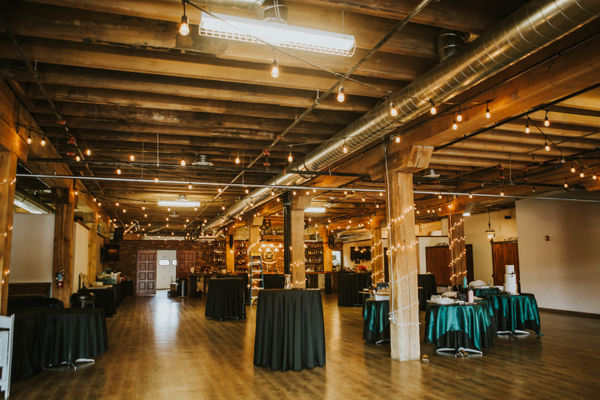 What makes your venue unique? Beyond the obvious aesthetic appeal of the space, the full bar made from historic repurposed timber and the gorgeous bridal suite, what really makes us unique is the level of service we provide. We don't just provide a key to the space and walk away. Instead, we welcome you to our family and our space and help ensure your event is everything you want it to be - beautiful, thoroughly enjoyed by your guests, and one that will be remembered by all as an amazing experience.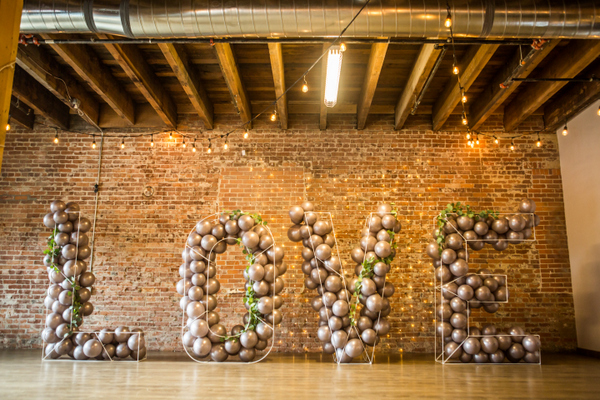 What is the capacity of your venue? For an event that will feature the wedding ceremony, dinner and the reception, our venue does beautifully at a maximum of 150 guests. For a wedding reception and seated-dinner, we beautifully accommodate 225 guests. That said, there are many variations of seating, so please don't hesitate to discuss your particular needs with our very accommodating staff.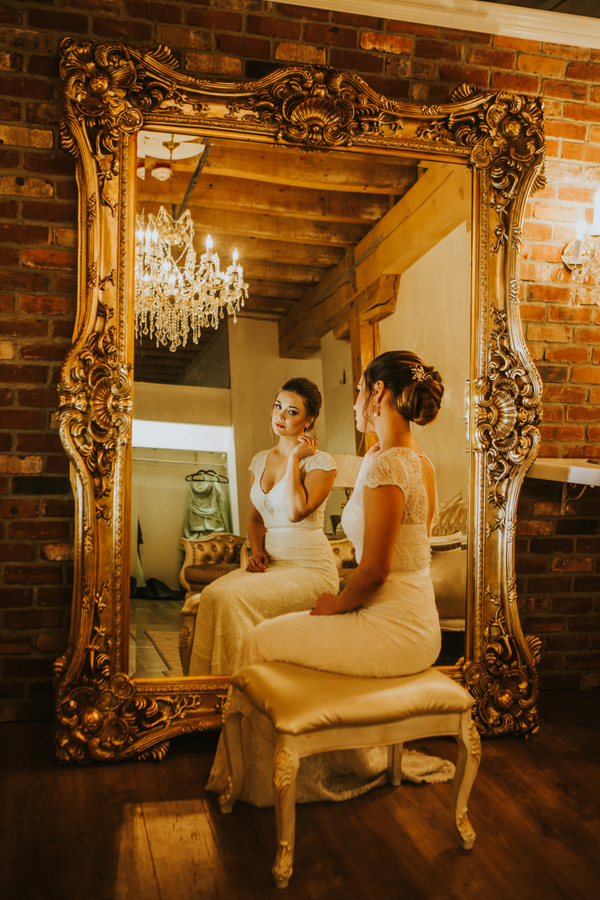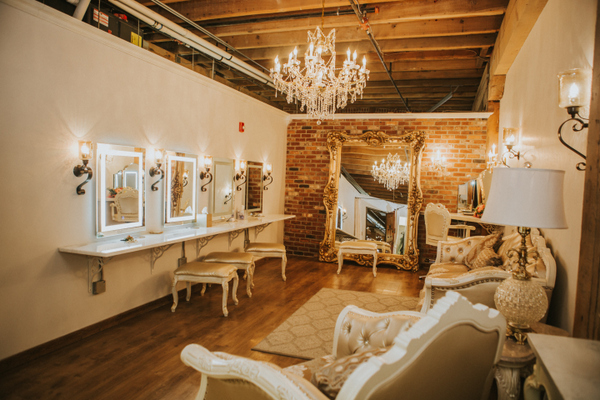 What are your catering guidelines? We have a wonderful in-house caterer available and prefer to utilize their services because we can best ensure your event's success. However, if for some reason they cannot accommodate your desired menu, we have a list of preferred caterers that are welcome at our venue.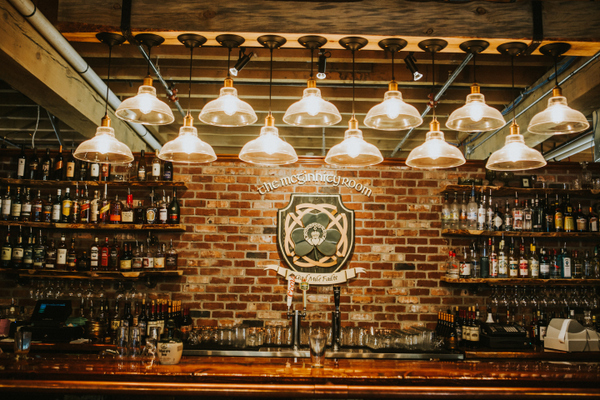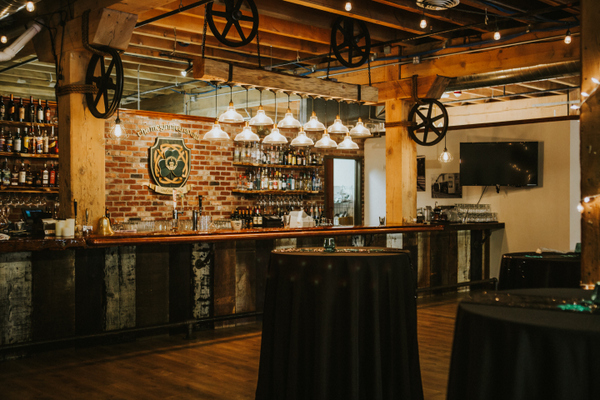 Do you have a ceremony location? We have two lovely ceremony locations that we highly recommend. One features a historic brick background and timber posts that help define and add visual interest to the space with very little additional adornment needed. Another highly recommended option is in front of historic wooden doors that open onto our patio from the main space in the room. There's something about the natural lighting that makes this option extra magical.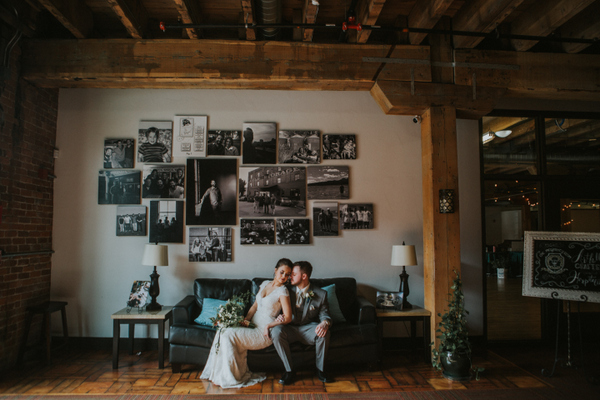 What is your advice for couples planning their wedding? We advise couples to select their venue and date first and then plan the details. We are unique in the amenities we include in our packages and, once you meet with us, you will know that our mission is ultimately your success. So, we're a great place to start!What is included in your packages? Our packages are designed to make everything as easy on you as possible and to ensure you don't get any unwelcome surprises in the end. We include black or white linens, tables, chairs, access to a full bar staffed by bartenders, a bridal suite that will make even your preparations a beautiful experience, and much, much more. For example, we don't want you to realize in the moment that games would be a nice boost and to be without - we've got ping pong, cornhole, and more and we'll happily bring them out. Similarly, we have a sound system and televisions that may be particularly helpful when, for example, a Gonzaga game threatens to steal your guests away. No problem, we've got that covered too! We understand that your event is special and you don't plan for them every day - we do, and we'll take care of you.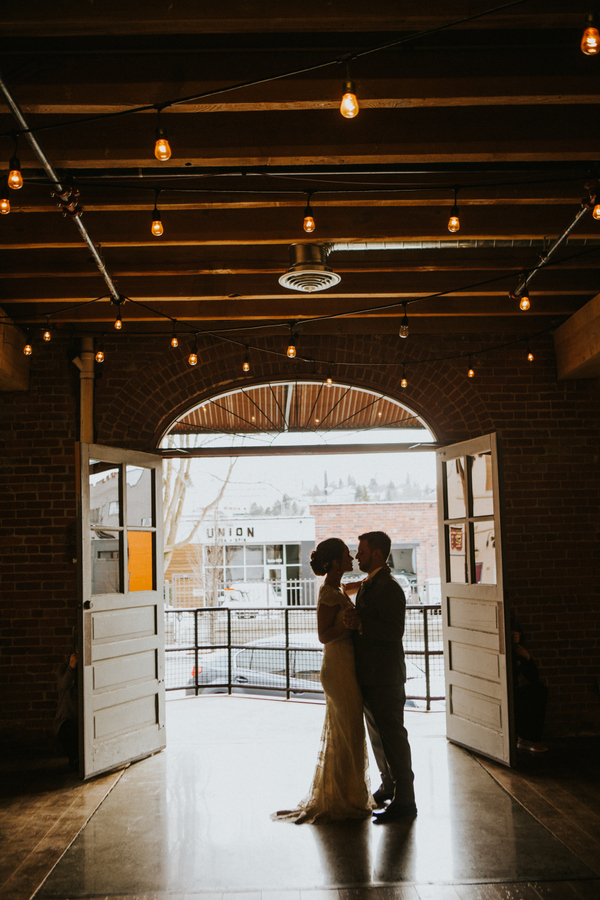 all photos courtesy Ifong Chen Photography
What is the price range of your venue? Our wedding packages range anywhere from $3,200 to $6,500 mostly dependent on the day of the week. We've had many lovely mid-week weddings with cocktail parties that can be tremendously accommodating to guests schedules.