If you're not a part of a local church it can be a struggle to find an officiant for your wedding, and it's even more difficult to find a GOOD officiant! Today, Spokane based wedding officiant and owner of Let it Shine Media, Lucinda Kay, is sharing her top tips and advice for finding the right person for your ceremony.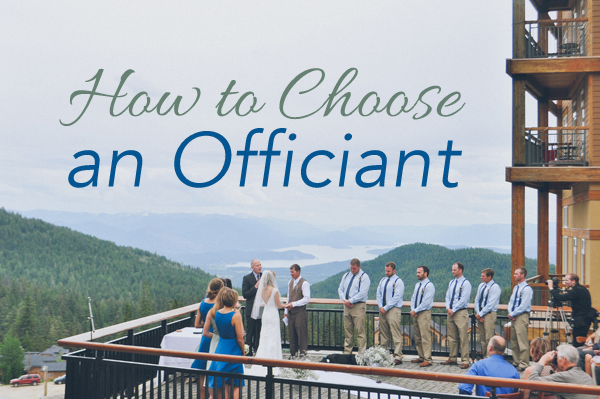 Photo by Kena Helen Photography
Words by Lucinda Kay
Your officiant can make or break your ceremony. This person carries a giant responsibility! They provide the context for your promises, establish the vibe of your ceremony and create an experience for you and your guests. The officiant/pastor will create the celebratory moments and handle any mid-ceremony crisis. Believe me, I've managed many! Research and choose a wedding officiant or pastor wisely and thoughtfully, as soon as you have a wedding date.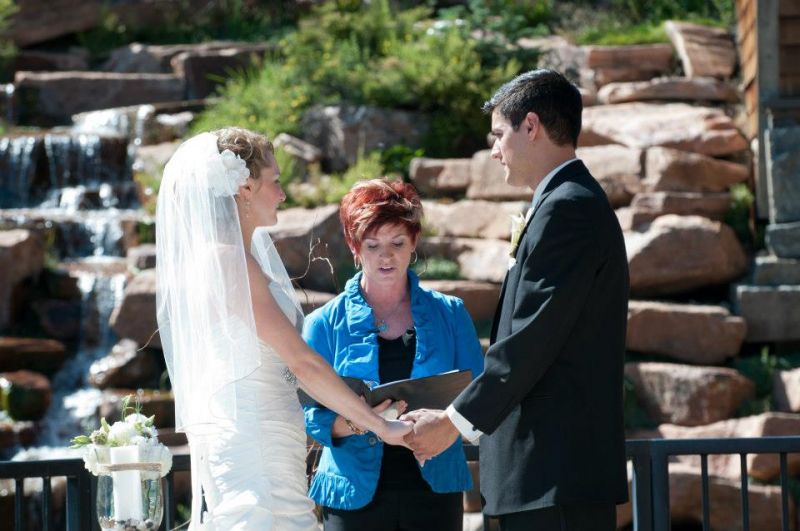 Photo by Amelia Anne Photography
Top Tips
Interview and choose your officiant with great intention; it's important that you feel comfortable with your officiant's philosophies and personality.

Be deliberate in choosing or creating your vows. Make sure you buy into what you're promising.

Take advantage of pre-marriage coaching or counseling. It's an opportunity to deepen your relationship with your sweetheart and sets you up with a strong foundation.
Choose the Best Fit
Schedule: Make sure the officiant is available on your wedding date (including any needed travel). Just like all your other wedding vendors, an officiant's calendar fills up quickly, and if you're choosing a pastor or minister to lead, Pastor Bryan White (Hillspring Church) offers a reminder, "… [The couple is often] locked into a date, generally out of town and on a Saturday and they expect the pastor to travel. If they are a preaching pastor in a large church, they don't realize how difficult it is to get away when you have to prepare to speak with hundreds, if not thousands of people the next morning." 
Vibe: You should feel a connection with your officiant; cared for and valued for your own perspectives. How do their personality and character mesh with yours? Are they organized, calm, and flexible? The officiant often serves as your best advocate when family dynamics are tricky and/or joyful. You need someone who can take control when needed and back you up as necessary.
Communication: Your officiant should have an engaging communication style: inclusive, non-judgmental, nurturing, experienced, honest, helpful, and vibrant. She/he should present as professional and prepared.
Budget: Please include money in your wedding budget to pay for your officiant's time and travel. These people put in dozens of hours to tailor your ceremony just for you, to guide you through the process, to help when you're challenged, to make sure all the paperwork is filed just right and to manage those difficult family members. The officiant (like a wedding coordinator) is your ambassador – only there for you, to hold you up, catch you and move you forward.
The Process…
(Just an example)
Initial conversations with you (sometimes quick, most often not).

Meeting, coaching and/or counseling hours, including travel (more on coaching below.)

Assessing, defining, designing, and developing your ceremony – custom language, tailored moments for sentimentality. Each wedding ceremony is different.

The rehearsal: this is when you need a strong leader to facilitate, encourage, and collaborate with your coordinator.

Day of: officiants should arrive early, check final details, spend some quiet time with the wedding party, get the wedding party excited and focused, lead the line-up.

The ceremony: officiants should be experienced in handling ANYTHING (laughter, tears, fainting, emergencies, forgotten words, forgotten rings, slip-up's, surprises, the list goes on).

Post ceremony: the officiant should smoothly lead guests to their next spot. Keep them informed or transition to the emcee/DJ, so the wedding party can finish their paperwork and pictures.

License: depending on the couple's needs, the officiant takes care of mailing all the paperwork on time.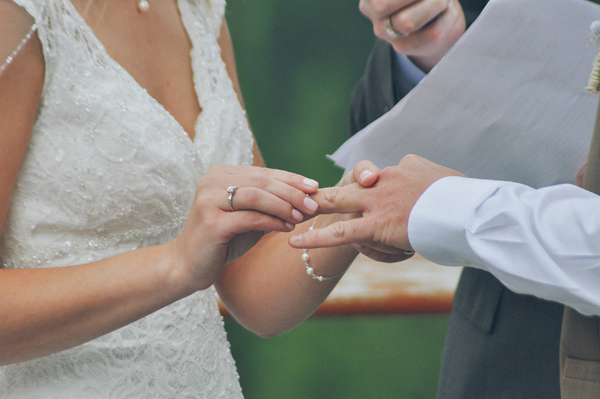 Photo by Kena Helen Photography
Hire a Professional
Of course officiants/pastors believe in their work and are convinced it's best to hire a professional. Pastor White says, "A bonding occurs between a couple and the officiant. Every couple will have difficult times in the future, that's normal… When the tough times do come, they already have a relationship established with someone they can call." 
Pre-wedding coaching/counseling… For me, coaching sessions are a powerful must, My couples may arrive nervous about the pre-wedding sessions, but within a few minutes they're fully engaged, sharing honestly, and so appreciate the wisdom and tangible techniques that come out of our time together. We'll cover all the important stuff: family dynamics, communication styles, conflict resolution, sex, faith, finances, your future, and of course - your ceremony. Whether my couples are newbies or experienced in love, they all find this intentional, facilitated time together to be insightful, fun, and impactful.
Good luck on the journey ahead! Feel free to reach out if you have questions.
Lucinda Kay, Officiant 
Let It Shine LLC
LucindaKayOfficiant.com
Bryan White, Lead Pastor 
Hillspring Church, Richland WA
Hillspringtc.org