Registering for wedding gifts can be super fun-- and super overwhelming. Aunt June really wants to buy you that classic china from the department store, but you and your spouse are really more of Crate & Barrel people...what do you do? Create multiple registries with a few gifts on each? That gets confusing, and annoying for guests. That's why we're loving the concept behind
MyRegistry.com
. You can register for all your gifts, from any stores, all in one place. Maybe you want that blender from Target, that frilly apron from Anthropologie and those dishes from Crate & Barrel? Great, add them all! You get to do all your registering in one, quick place, and your guests can find everything in one place, online, making it super easy for everyone.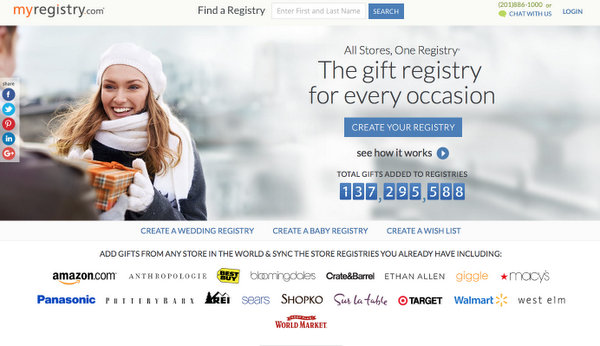 It's ridiculously easy to get started, too. Just sign up, and start browsing. When you see something you like, just click 'Add to Registry'. Boom. It's on your list and you're moving on to more important details. See something in a store you like when you're out shopping? You can scan the barcode and add the item to your registry from your phone! It seriously doesn't get easier, or more all-inclusive, than this guys. Already started on a registry at a specific store? No worries, you can sync it to your
MyRegistry
account! Boxed gifts not really what you're going for? You can register for cash gifts (hello honeymoon fund!) too. Prefer Amazon to brick and mortar stores? You can include your wish list from online stores as well!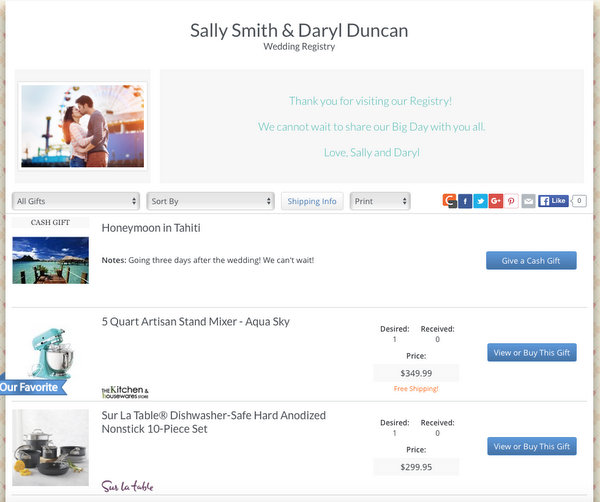 Not everyone loves registering for gifts, but trust us when we saw people are going to want to buy you something. So why not make it say on you, and your guests, and keep everything simply with
MyRegistry.com
?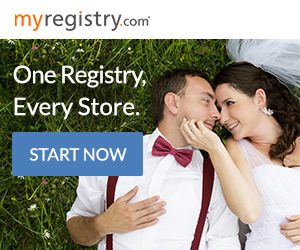 This post was sponsored by MyRegistry.com, however, all opinions and input given by Apple Brides are our own.