We know that country weddings are having a moment, but city venues ALWAYS have a place in our hearts! They're convenient, classic, bustling, and they allow a lot of room for creativity. We have a few favorite city venues throughout the Inland Northwest, and today we're sharing them with you!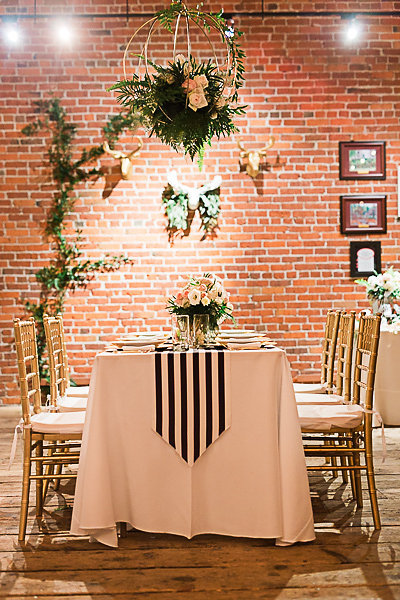 Barrister Winery
Barrister Winery is a one-of-a-kind venue located in the heart of downtown Spokane. Barrister's historic building is particularly unique because there are picturesque backdrops at every turn. As you enter, Barrister features an urban garden that offers seasonal buds and blossoms all the way through October. Bistro lights overhead create a romantic and tucked away garden. As you walk in, Barrister's stunning 14' ceilings create a grand space rich with textures of aged wood beams and exposed brick, Romantically lit with wrought iron chandeliers and lighting that showcase the artwork within the gallery. All of these features create a one-of-a-kind space that is perfect for any event! Last, but not least, Barrister is the only venue that features award-winning Barrister wines.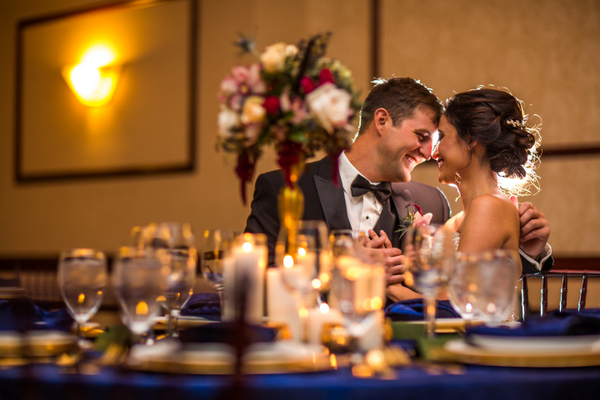 Doubletree By Hilton Spokane City Center
Hotel ballrooms are one of the quintessential wedding venues, and while lots of people opt for outdoor venues these days, we think there's something to be said for how convenient it is to have everything for your wedding in one place. Not to mention room service, and not having to worry about the weather! Doubletree by Hilton at Spokane City Center offers all these things and more. Located in the heart of downtown Spokane, your guests will enjoy being just steps away from the beautiful Spokane River and the hustle and bustle of the city.
Fox Theater
We all know The Martin Woldson Theater at The Fox is one of downtown Spokane's most iconic and historic buildings, but did you also know it makes a perfect wedding venue?! This Art Deco inspired building can host weddings of all sizes in some of the most gorgeous surroundings this city has to offer. Your ceremony can be held on the same stage Frank Sinatra and Bing Crosby performed (along with a million other famous faces) and your reception can be held in the stunning lobby. The whole theater is yours for the taking!
Hotel RL Spokane At The Park
If a classic, romantic hotel ballroom wedding has been your dream, the Hotel RL Spokane at the Park is the place for you! A rustic, modern, industrial space gives an ambiance of whimsy and fun, but the ballrooms and service you'll receive keep it classic and well thought out. They have options with windows for an outdoor feel as well as a traditional space located close to guestrooms - with everything under one roof!
Northern Quest Resort & Casino
At Northern Quest Resort & Casino, you'll find a range of lavish wedding venues to choose from, but that's not all. The best part? Those venues come along with a full complement of on-site amenities, packages, and accommodations for you and your guests! From your engagement to your mini-moon, your dedicated Northern Quest wedding team will take care of your every need, providing you with the four-diamond, four-star services you deserve. They can offer a complete list of wedding enhancements from engagement parties and spa services to bachelor and bachelorette parties, post-wedding brunch and more
Spokane Club
They're without a doubt one of the classiest venues in Spokane, and a cornerstone of the downtown scene. The Spokane Club includes a boutique hotel, onsite restaurant and bar, and a state-of-the-art fitness center and pool for your out of town guests to enjoy. It's within walking distance of downtown Spokane, shopping and other attractions as well. They are listed on the local and national historic registers so there are breathtaking photo ops galore!
The Marcus Whitman
There are lots of things to love about the Marcus Whitman in Walla Walla. The ornate, historical feel of the building that will guarantee your guests have an experience unlike anything else in central Washington, the level of service, the proximity to quaint downtown Walla Walla, with tons of tasting rooms and restaurants to fill your days with, and of course, the gorgeous wedding venue spaces they offer. Built in the early 1900's, the Marcus Whitman is a landmark in downtown Walla Walla and over the decades have hosted prestigious guests, including presidents and celebrities.
The McGinnity Room
The McGinnity Room is like no other in its combination of an urban location, beautiful historic brick and timber surroundings and artfully crafted hospitality. Any couple that wants a space that looks beautiful before a single linen is set, has a staff that will go above and beyond to make the event a success, and a location that is beautiful regardless of the weather will love this venue. They also have an incredible bar made from historic repurposed timber and an expansive bridal suite - perfect for getting ready!
The Museum Event Center
The Museum Event Center is the perfect venue for intimate to mid-sized weddings. Located just 15 minutes north of downtown Spokane, The Museum is an intimate setting with tall ceilings, a large dance floor, and lots of extras like a pool table and skeeball machine if you're looking for a fun reception!
The Roosevelt Inn
The Roosevelt Inn in Coeur d'Alene is truly a hidden gem. Perfect for couples looking to have it all right in town and enjoy a full weekend of festivities with their guests, this gorgeous, romantic venue will blow you away with their one-stop-shop venue offerings, and rope you in with their small town (pet-friendly!) charm.