When it comes to your wedding, arguably one of the most important vendors you'll choose is your photographer. Why? Your photographer is entrusted with preserving your memories from this momentous day! So it's essential that you pick a photographer that is in line with your style, vision, and personality. We're here to help by sharing 8 of our favorite wedding photographers: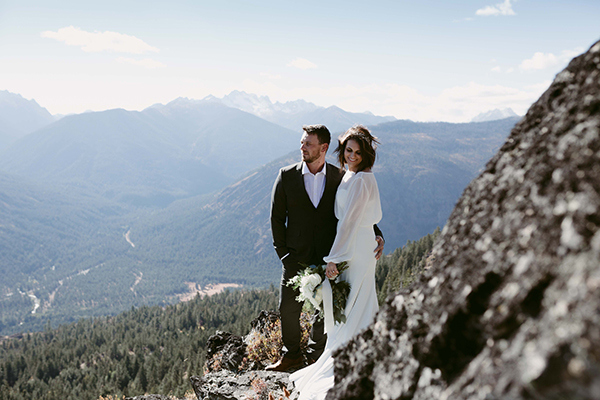 Autumn Pines Photography
Autumn Pines Photography specializes in capturing the natural, genuine moments of your wedding day. Her style fits best with adventurous couples who are not afraid to shoot off the beaten path, who don't mind getting their dress a little dirty, their hair a little messy, and who are not afraid to be a bit goofy. Her goal is to capture couples by complementing the environment in which they love: beautiful, golden mountain meadows against a stormy sky, an intimate backyard wedding with your closest friends and family, or a mountain overlook in late fall.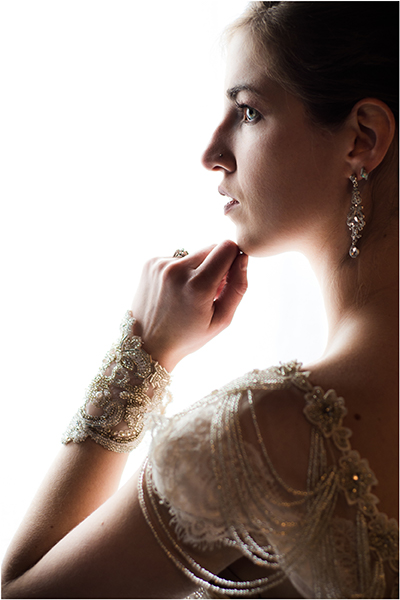 Beyond A Studio Photography
Beyond A Studio Photography focuses on beauty, bridal, and boudoir. Providing amazing makeup artists in the studio or on location provides one more service couples don't have to search for. Her style is dramatic and she utilizes special lighting techniques to create different looks that create many feelings. These still captures of memories are what we have to last forever and cherish. The most important thing is style, your photographer's portfolio should match your individual tastes. Additionally, you want someone who you feel will go the extra mile and provide an organized, helpful, time-efficient experience. Your photographer is there to serve you and bring ease to your special day in any way they can, so look for this from the get-go.
Claudia Noelle Photography
Claudia Noelle Photography strives to capture couples at their best and capture their personalities together. She focuses more on having the couple interact with each other rather than the photographer in order to get those authentic and candid photos that so many people love. She is fun and outgoing and loves to engage with clients. Her shooting style is comfortable and fun - making an adventure out of every shoot. Claudia's editing style is current with wedding photography trends, but she sets herself apart by creating her own presets and adjusting them to every couple to fit their style and personality.
Crain Studios Photography
Crain Studios Photography's goal is to capture the images that make the memories, the moments, and the emotions of your wedding day last a lifetime. Their clients describe them as an efficient, thorough, fun, and tireless wedding photographers. They take special care with every wedding they shoot to make exactly what each couple envisions.
Distinction Studio
Unique photography doesn't just start and end with the photograph... it goes beyond that! Distinction Studio strives to go above and beyond by getting to know the couple. She strives to give clients a personalized experience where they can laugh and have a good time together... After all, the best photographs come when people are comfortable together and having fun! By developing a friendship and getting to know each other, Distinction Studio will capture the moments that make YOUR special day unforgettable. Think fun-loving, photojournalistic, and tastefully modern photographs that give you a timeless look you are sure to love!
Don + Julia Photography
Don + Julia are not your traditional wedding photographers. Their focus centers on relationship building, coupled with an honest approach in visual documentation and emotional responses.We shoot like storytellers, but edit like artists. Not only are we wedding photographers but we are here as a shoulder to cry on, a dress to bustle, a boutonniere to pin, a wedding veil to straighten, or just someone to talk to. We want to be a resource for you every step of the way.
Emily Wenzel Photography
Emily Wenzel's goal as a photographer is to provide a balance of amazing portraits and heart melting candids. Not only does she love capturing the little moments of your day, but also making sure you have the kind of incredible portraits you want to hang on your wall. Whether that is the stunning cake your aunt made for you, or the way your family members tear up during the toasts, her goal is for you to look at your photos for years to come and remember those smiles, tears, and laughs. She provides you with images that look like you - that means no over-editing you to make you look skinnier, instead she'll pose you so you feel - and look - amazing from the start!
Jenn Alberts Photography
Jenn Alberts was once a commercial photographer in Seattle. This gives her a very unique appreciation for all the details you have thoughtfully added to your wedding. She knows they are important to you and makes sure to capture them for you! Jenn was a professional retoucher for high end brands in LA. During her time as a professional retoucher in LA, Jenn learned the skill of making every photo look the best it can, something she brings to each wedding client.