It's no surprise that we absolutely love the Inland Northwest. One of the main reasons for this is the gorgeous variety of wedding venues we have in the area! From golden fields, to picturesque mountain views, to modern downtown wineries, we have options perfect for any couple. We're kicking off our favorite venue series with a sample of a few of the incredible venues you could say "I do" at in the Spokane area!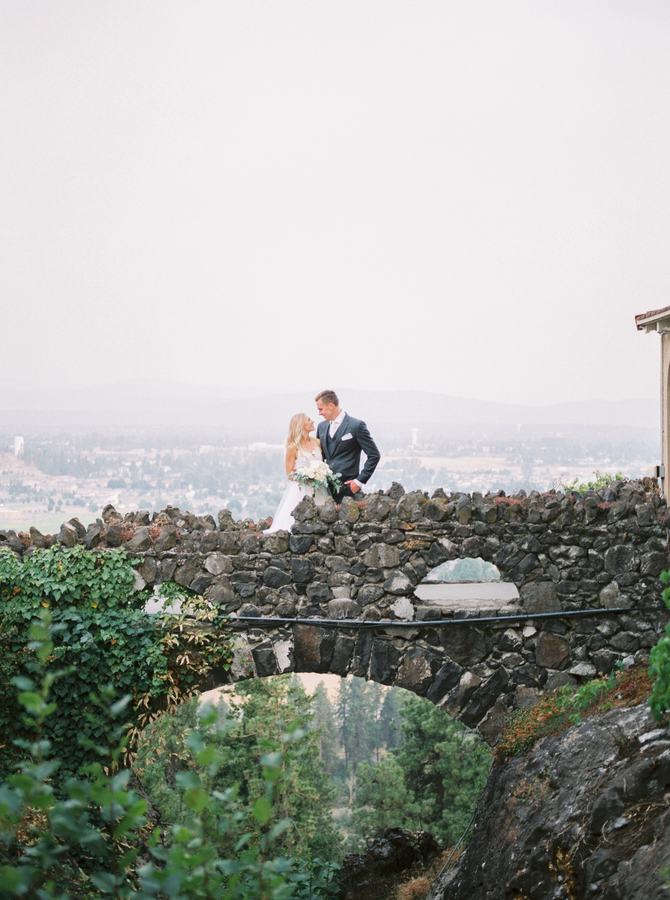 If you're looking for seriously sweeping views that will leave your guests breathless- Arbor Crest is your venue! It's hard to beat their views alone, but they have so much more that makes them an epic wedding venue. Couples are generally attracted to the stunning views, expansive gardens, and winery setting.
Photo: Katelyn Marie PhotoArt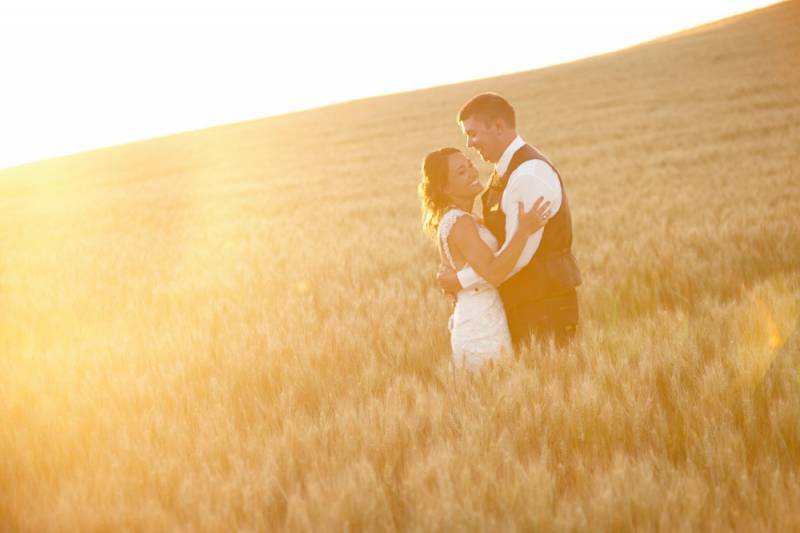 If you feel most comfortable in your cowboy boots, At The Farm Venue is the perfect place for you to tie the knot! Located in the Inland Northwest's very own heartland, with sprawling views of golden fields and the perfect picturesque farm details, it's sure to be love at first sight!
Photo: Artisan Portrait
You might think you know country weddings, but we're willing to bet you'll be impressed by The Barn on Wild Rose Prairie! More than just a pretty venue, they offer TONS of in house decor and offerings for brides, at a super reasonable price. We're in love with their easy, fun, rustic vibes, but the historic background of the barn really makes it special.
Photo: Photography by Amanda Jayne
Barrister Winery is a one-of-a-kind venue located in the heart of downtown Spokane. Barrister's historic building is particularly unique because there are picturesque backdrops at every turn. As you enter, Barrister features an urban garden that offers seasonal buds and blossoms all the way through October. Bistro lights overhead create a romantic and tucked away garden. As you walk in, Barrister's stunning 14' ceilings create a grand space rich with textures of aged wood beams and exposed brick, Romantically lit with wrought iron chandeliers and lighting that showcase the artwork within the gallery.
Photo: Jaime Denise Photography
A family-owned business, Beacon Hill Catering and Events, provides handcrafted catering, personalized service, and a distinctive venue for clients and their guests. They treat each event as if it were a celebration for our own family or business. With incredible views of the Spokane Valley, a personal pond, and a built-in dance floor, Beacon Hill has all the necessary parts to make your wedding day an incredible experience.
Photo: Park Road Photography
The charming lodge atmosphere, unbeatable surrounding mountain landscape and the exceptional customer service of the staff, have us thinking that mountain weddings are the way forward. The best part? You get all this without driving hours to get it since Bear Creek is located right at the entrance of Mt. Spokane.
It's not often you come across a picturesque Victorian estate in this part of the world, but between the Victorian mansion, manicured lawns, adorable pond, and the beautiful ceremony gazebo, Belle Gardens ticks all the boxes for even the most discerning Victorian bride's checklist! And with an onsite coordinator, styling services, and owners with years of experience, every detail of your dream wedding will be taken care of.
Photo: Kristiann Photography
If you truly want to feel like a princess on your wedding day, you don't need to go all the way to Disney World. You can find the romantic, idyllic setting you've been dreaming of at Belles on the Bluff. This venue is perfect for the bride who loves the beauty of the country, but likes the refinement of the city. Belles combines true elegance and comfort with a gorgeous backdrop and a place that allows families to spread out and enjoy the day, play some yard games or tennis, or sit at the edge of the world and watch it go by.