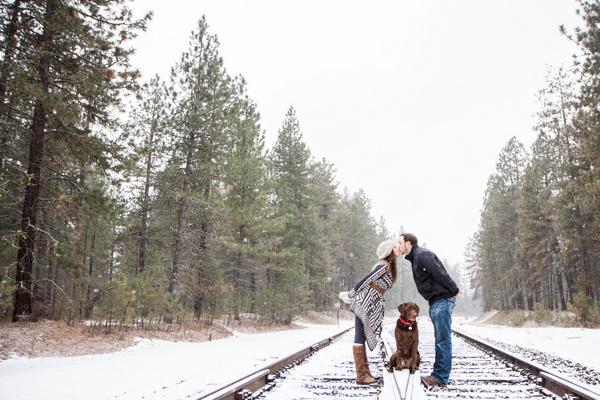 Here at Apple Brides, we love what we do. There is something so special about helping brides find their wedding vendors and plan their big day. So when a local reader emails us to say how much they love the vendors they found through our blog, we do a little happy dance. And when they send us gorgeous pictures of their engagement session with a photographer they found through Apple Brides, well then we can't help but share! Beth and Mick wanted their engagement photos to show them doing things that they love. So they had Whitney Tampien of
Flat 4 Photography
follow them around on a snowy day while they went for a hike with their dog and then had a beer at their favorite neighborhood bar,
The Flying Goat
!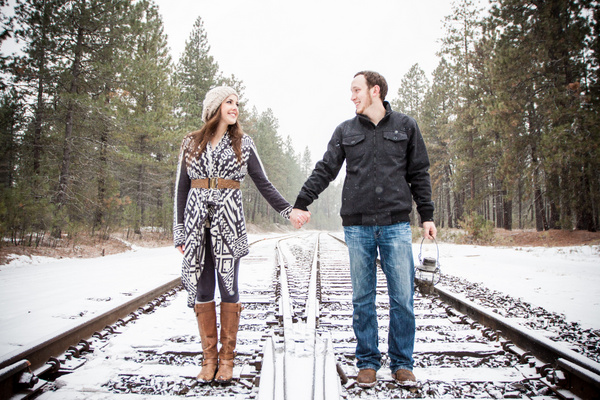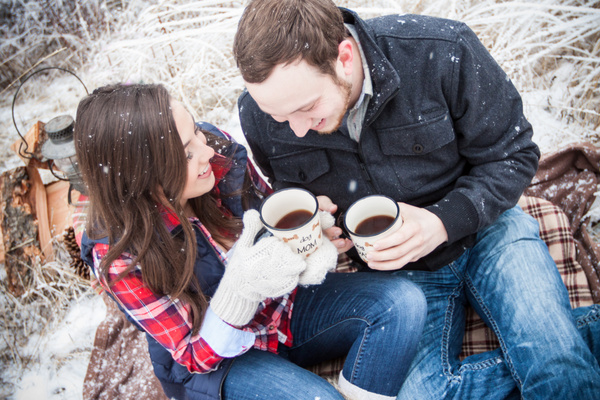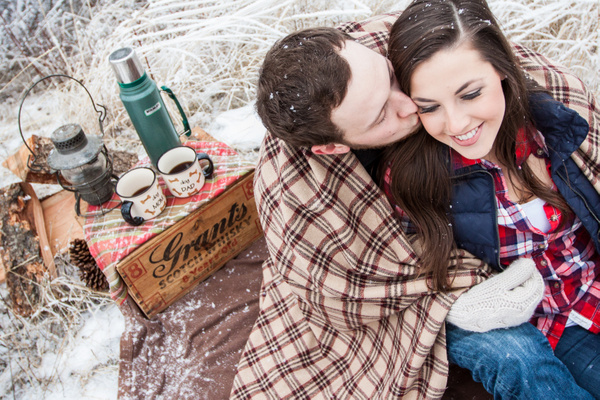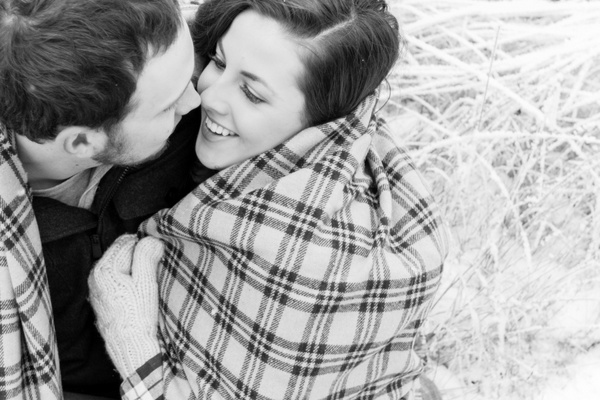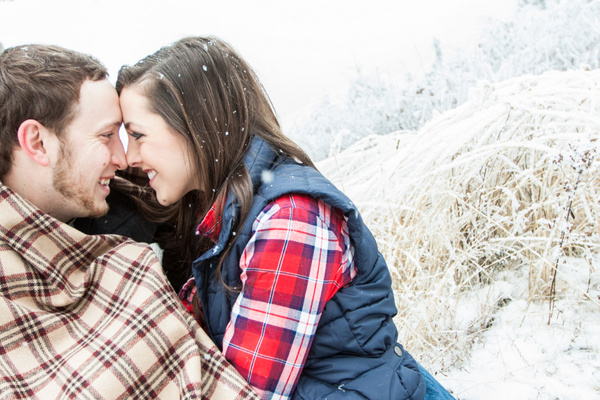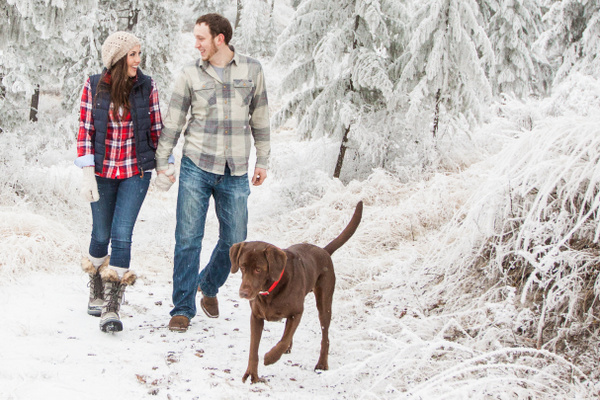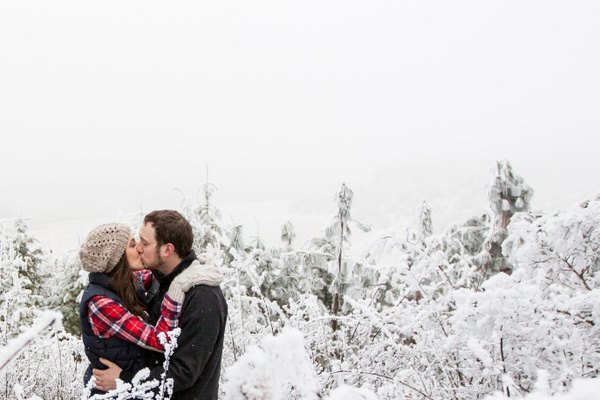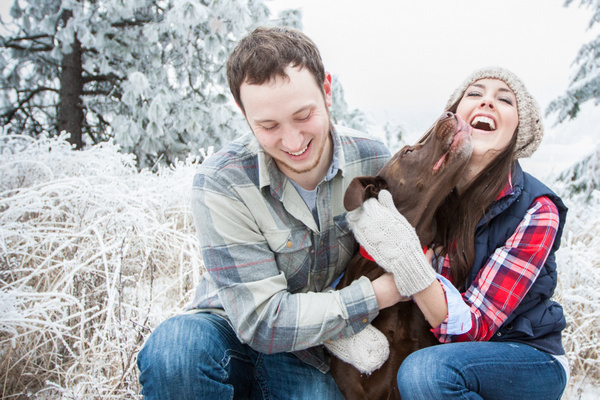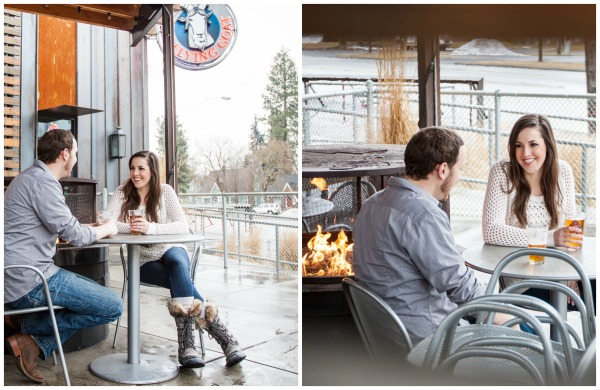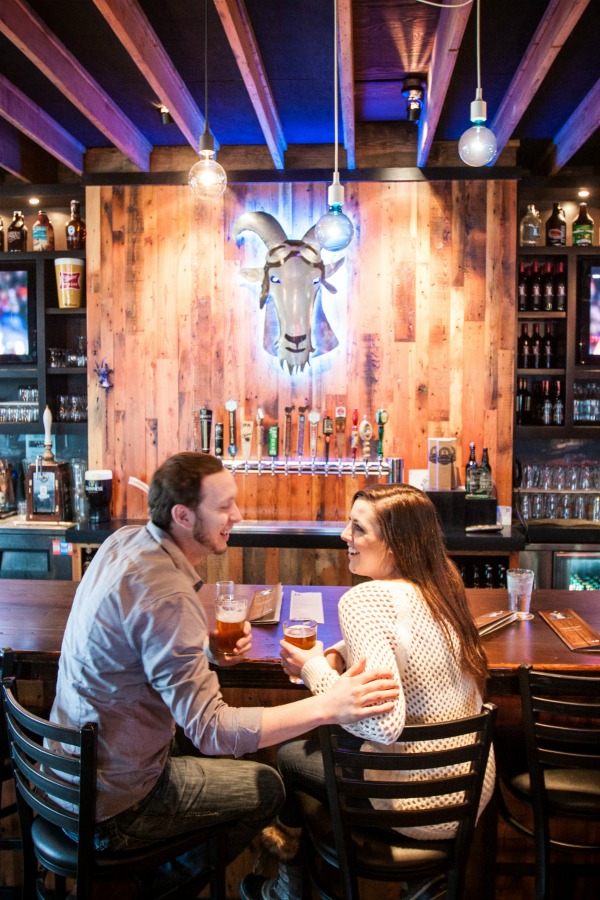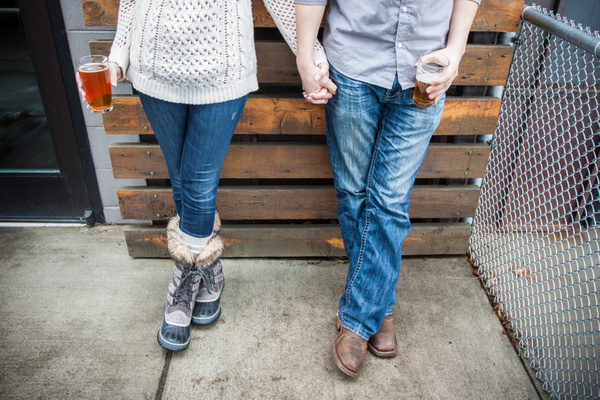 Beth and Mick  had some wonderful things to say about their photographer:
Whitney Tampien from Flat4 Photography is incredible! She helped us create an engagement session that allowed us to really show our personality and was completely unique to us. She was flexible and creative and was such a trooper as she endured frigid temperatures, trekking through snow, driving all around Spokane and being licked and pummeled by our chocolate lab Drake.
We are so blessed to have Whitney capture these precious moments of our life. She makes us feel so comfortable in front of the camera which allows her to capture us being so natural and just enjoying a typical snowy day! We love our photos and can't wait for her to shoot our big day!