When you are planning your wedding, it's important to start with choosing your venue. It totally sets the tone for your entire event, so it's essential to find one that fits your style and will offer exceptional service. Lucky for you, we're rounding up some of our favorites in the Spokane area!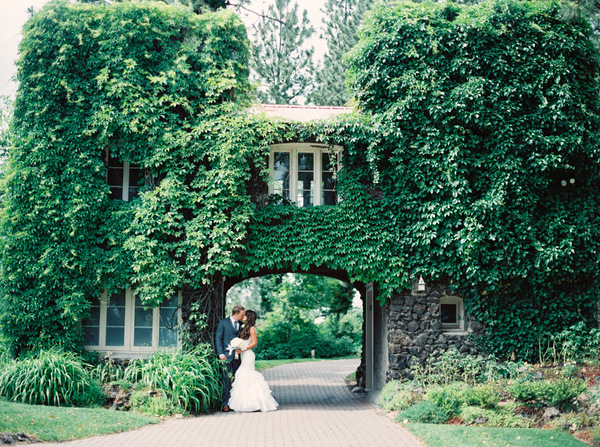 Arbor Crest Wine Cellars
Arbor Crest Wine Cellars is a family-owned winery with sprawling gardens and cliff-top panoramic views of downtown Spokane, Liberty Lake, and Spokane Valley. There is a definite awe factor when you have your wedding at Arbor Crest. The venue was originally established in the 1920s and offers old-world charm with modern amenities. The 5,000 square foot Vineyard Tent is the perfect outdoor/indoor space for a wedding reception and our ceremony site options range from stellar views of Spokane to the shaded Enchanted Forest.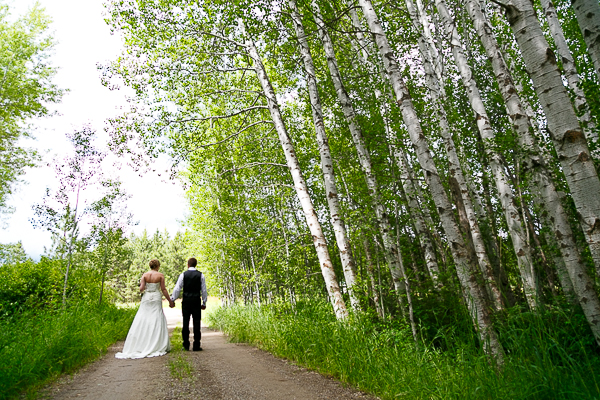 Aspen Grove Weddings
From the moment you arrive, nature's beauty is evident everywhere. Striking aspens, a large turtle-filled pond, lush green lawns and colorful, vibrant flower gardens welcome you and your guests to Aspen Grove. Join your lives together in front of the lovely pergola, set against a stunning backdrop of cattails and a distinctive tree line. Dine under the covered pavilion or under the stars on the velvety green lawn. You may self-cater or choose a caterer of your choice. Enjoy the easily accessible food service area, covered granite-topped bar and the covered dance floor, complete with a stand-up bar and perimeter seating.
Barn On Wild Rose Prairie
Barn on Wild Rose Prairie is a simple, elegant venue surrounded by natural greenery. The chiffon drapes and the bistro lighting are staples for a beautiful wedding. Couples are encouraged to completely customize the venue to match their style. The barn has been family owned and operated for over 4 generations. But they're so much more than a "barn" venue! The chic setting is also perfect for couples looking for a "garden party" vibe.
Beacon Hill Events & Catering
A family-owned business, Beacon Hill Catering and Events, provides handcrafted catering, personalized service, and a distinctive venue for clients and their guests. They treat each event as if it were a celebration for our own family or business. With incredible views of the Spokane Valley, a personal pond, and a built-in dance floor, Beacon Hill has all the necessary parts to make your wedding day an incredible experience.
Belle Gardens
It's not often you come across a picturesque Victorian estate in this part of the world, but between the Victorian mansion, manicured lawns, adorable pond and the beautiful ceremony gazebo, Belle Gardens ticks all the boxes for even the most discerning Victorian bride's checklist! And with an onsite coordinator, styling services, and owners with years of experience, every detail of your dream wedding will be taken care of.
Belles On The Bluff
Belles On The Bluff combines true elegance and comfort with a gorgeous backdrop and a place that allows families to spread out and enjoy the day, play some yard games or tennis or sit at the edge of the world and watch it go by. The barn and its silo are a highlight but it is the sprawling estate overall that will capture your attention!
Bigelow Arbors Chapel
Bigelow Arbors offers a great combination of beauty, convenience (close to town), amenities for the perfect day, with large dressing rooms, indoor restrooms, a big beautiful tent, permanent bar and dance floor area, flowers everywhere, and a play area for the kids. There are beautiful settings for stunning ceremonies and rockin' receptions.
Castle Vineyards
If flexibility and a beautiful setting is what you're after, Castle Vineyards is the venue for you! They allow their couples to totally customize their day to make it their own. From choosing your own caterer, to whatever alcohol your heart desires, you get to have a hand in bringing your dream to life. They want your day to be exactly how you envisioned it!