I love introducing you guys to new wedding dessert vendors, especially when they are as talented (and delicious!) as
Sweet P Cupcakes
. Resa is the owner of this small but very distinguished cupcake company, she makes from scratch every single cupcake and doesn't do it with big equipment or pre-made mixes. She lovingly bakes, frosts and decorates each one, so you know your getting the very best quality for your wedding. Here is an interview with Resa...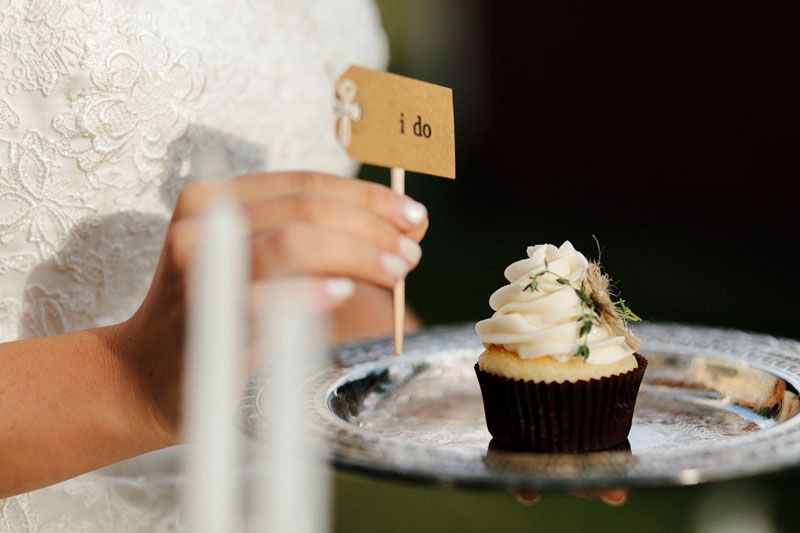 Photo by Emily Wenzel Photography.
How long have you been baking cupcakes?
Every mother knows that as soon as you have your first child, you'd better learn how to bake. As a child I was often helping my mom in the kitchen, making dinner for college boyfriends, and then helping my children get their three squares a day. I have always had a passion for entertaining and having friends over, so my love for cooking and baking naturally evolved with it. I have been making cupcakes professionally for two years now but you could say I have been baking my whole life.
What made you decide to start your cupcake business?
People say that if you have a job you love, you will never have to "work" a day in your life. I think that this is true to my business. I thought that the cupcake market in Spokane was growing and that I would give it a try. Sure enough my business has grown over the years as cupcakes have evolved into the new "staple" dessert for events.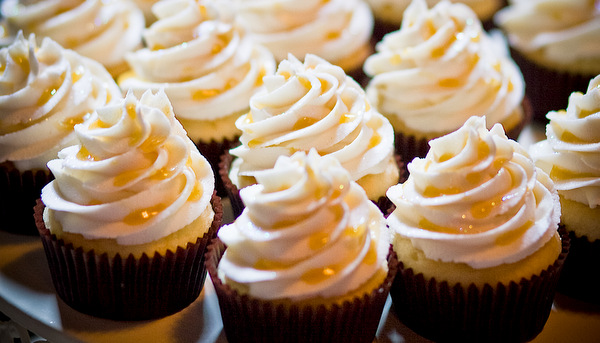 Photo by All About You Photography.
Do you make other types of desserts? If so, what types?
I stick to cupcakes specifically however over the years I have turned my cupcakes into unique desserts with handmade mousses and fillings, candied toppings, edible decorations, and more. I try to make desserts that break the commonalities of average cupcakes, giving you the ability to turn them into your special dessert.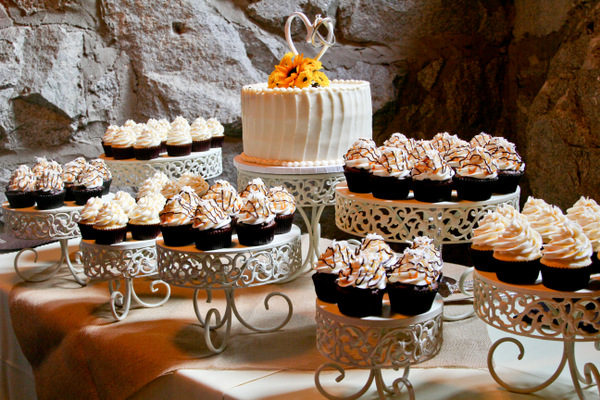 Photo by All About You Photography.
What makes your cupcake recipes unique?
My cupcakes are made on a batch to batch basis with care going into each one. I don't have huge appliances, mixers, or numbered employees. Whether you get one dozen or a 100, you will know that each cupcake was hand frosted, strategically sprinkled, and baked one by one to ensure quality, freshness and an amazing taste. Because I am a developing business your order is my one priority and will work with you personally to guarantee perfection.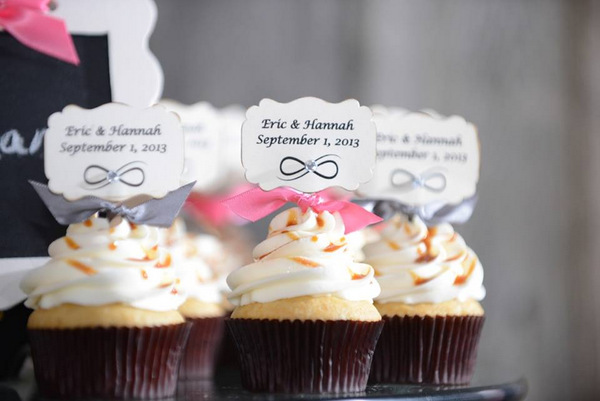 Photo by Ken Henry Photography.
What do you think is the secret to a good cupcake?
You can't over-complicate a cupcake. It's fairly simple actually. They need to taste amazing and look fabulous.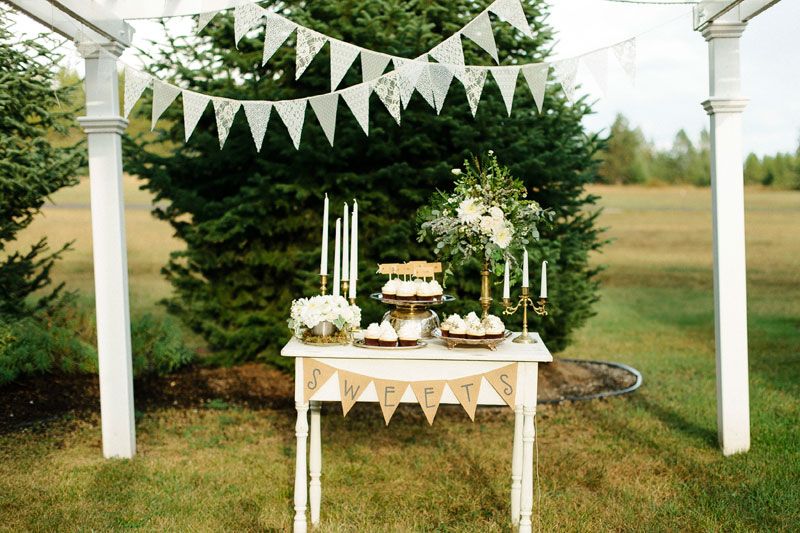 Photo by Emily Wenzel Photography.
What things should brides take into consideration when choosing cupcakes for their wedding?
Always have more than one flavor. People have different tastes and it is important to include a variety of pallets.
Cupcakes can be displayed in a variety of ways. You can go with a classic multi-layered stand, or an assortment of vintage trays, or even individually placed cupcakes at the dinner setting.
Sometimes less is more. Piling on monogramed decorations, sprinkles, and fondant flowers on each cupcake can overwhelm a display. Consider decorating each flavor differently. That way guests can help differentiate between flavors.
Cupcakes are more cost efficient than traditional wedding cakes. The average sized wedding ranges from about 150-200 in attendance. Average Cake Cost: $1,125-$1,800+ ($7.50 to $12 a slice) While Average Cupcake Cost: $375 – $525+ ($2.50-$3.50 a cupcake)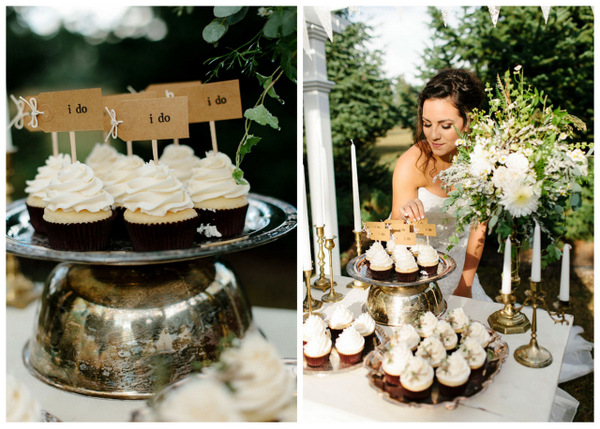 Photo by Emily Wenzel Photography.
What are some cupcake trends you're seeing for 2014?
I see cupcakes becoming simpler. Sometimes the most beautiful cupcake displays have nothing on them but a perfect swirl of pearly frosting. Contrast that with a clean black wrapper and your cupcake display will always be classically beautiful. I've also noticed that wedding colors have not been a priority with recent orders. I think the days of making everything in your wedding one of two colors has faded. More brides are using their colors as subtle tones and accents. Sometimes the only color in my orders is a ribbon on the stand or a few flowers on the display.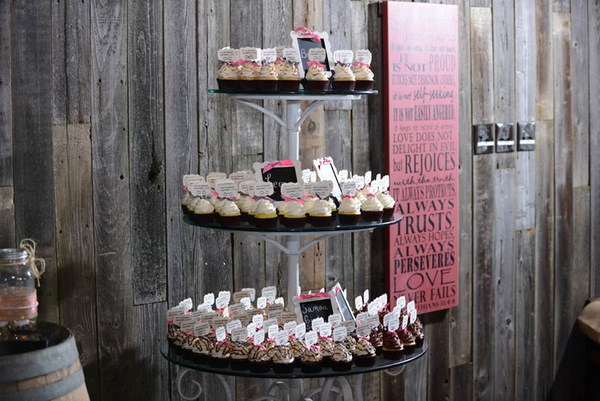 Photo by Ken Henry Photography.
What is your favorite flavor?
I have to say that my favorite flavor I offer is my Margarita Cupcake with a hint of lime, a bit of zest and the perfect blend of salty-sweet.  No matter what the occasion, its sharp flavor is so delicious.
For more about flavors and prices check out the Sweet P Cupcake website!