There's no doubt that one of the most iconic places in Spokane is The Historic Davenport Hotel. With multiple stunning ballrooms, exquisite dining, and fairytale suites, it is the perfect venue for your dream wedding. Not to mention they have a first-class florist and luxurious spa on site! We sat down with The Davenport Hotel to learn more about their incredible venue and wedding options: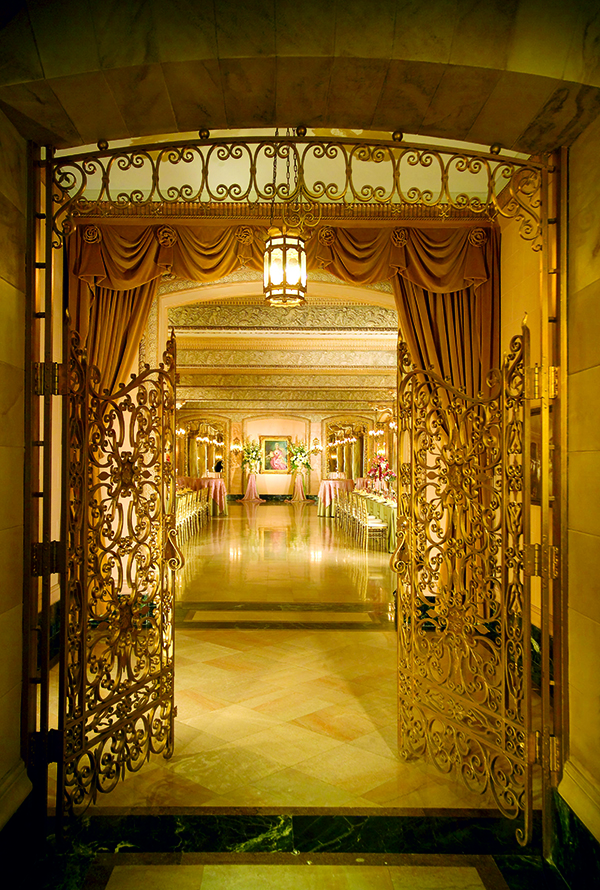 Where are you located?
Downtown Spokane WA.  Address:  10 S. Post Street  Spokane WA 99201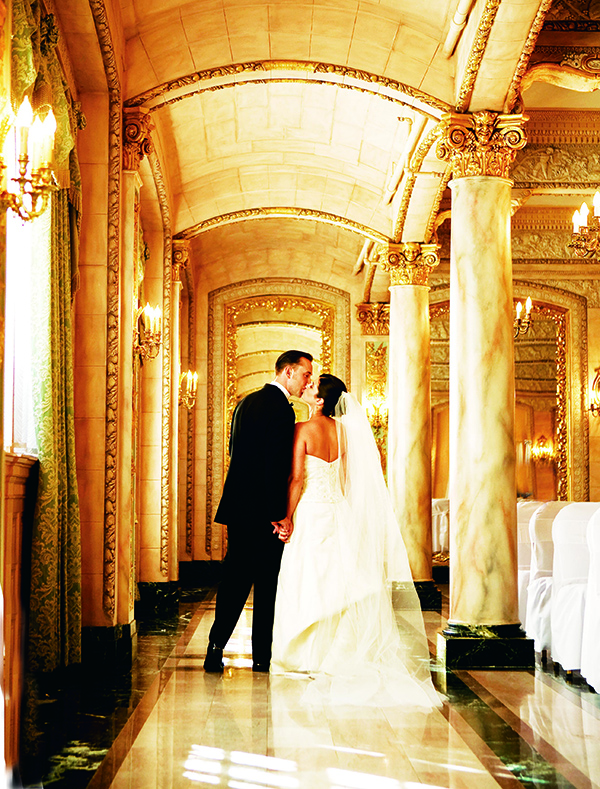 What type of wedding does your venue work best for?
The Historic Hotel is a perfect venue for almost any style of wedding, ranging from classic, old-world weddings, to more modern rustic glamour.  Our ballrooms are the ideal backdrop for the chic fashions that are in style now!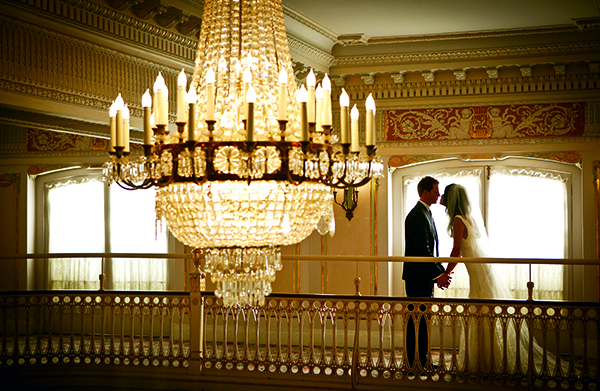 What makes your venue unique?
Our venue has 100 years of history, with all of the modern amenities of new construction, such as air conditioning and updated lighting.  We also provide a level of service that is only found at 5-star properties, including ceremony coordination, complimentary cake-cutting service, and on-site management of the wedding and in-house florist and spa and salon.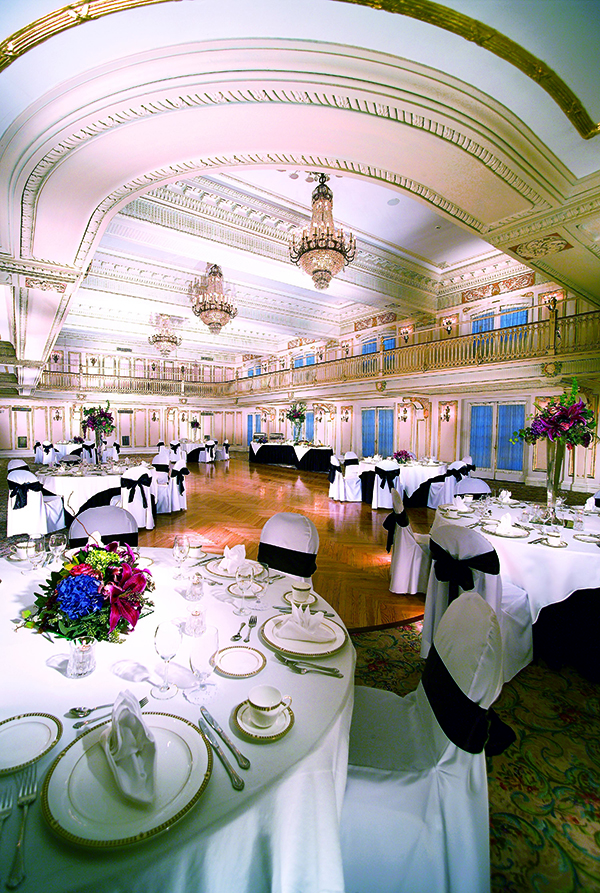 What is the capacity of your venue?
Our ballrooms can fit up to 620 guests for a standing reception, and 450 guests for a seated reception.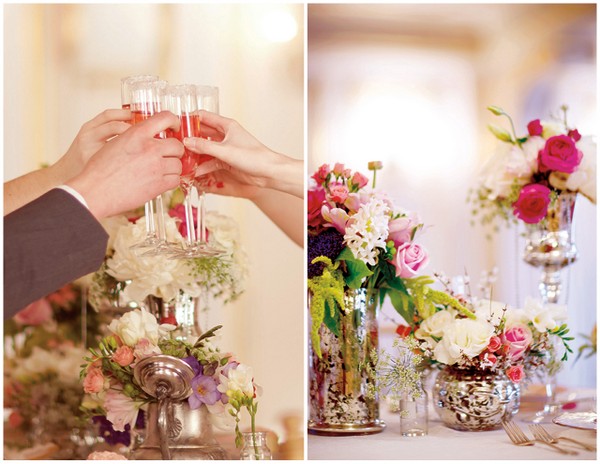 What are your catering guidelines?
All food and beverage must be provided by the Hotel, with the exception of wedding cake.  We also allow wine or champagne to be brought in for a corkage fee.  We also have our own flowershop, so all wedding flowers need to be purchased through Davenport Flowers.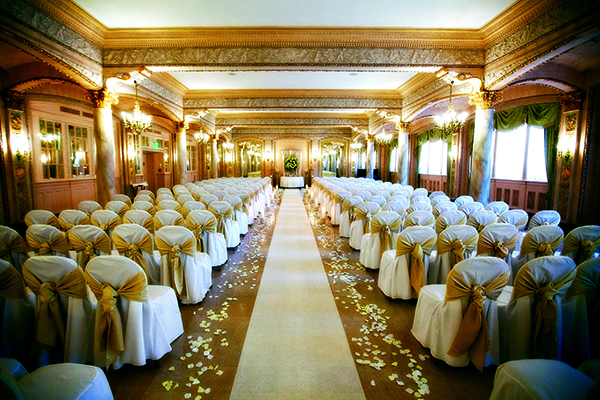 Do you have a ceremony location?
Yes, we offer a few different ceremony spaces!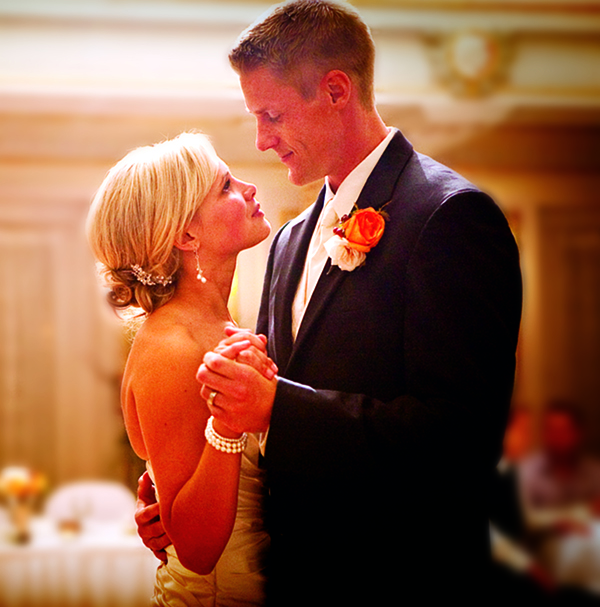 What is your advice for couples planning their wedding?
Trust the professionals to guide you through the planning process, and take their recommendations!  Most wedding industry professionals have been successfully planning and executing weddings for years.  They have seen what works best and what creates the best possible ambiance and experience for you and your guests.  Your personal touches always make it unique, but we want you to sit back and enjoy the actual wedding day, and let us do the work!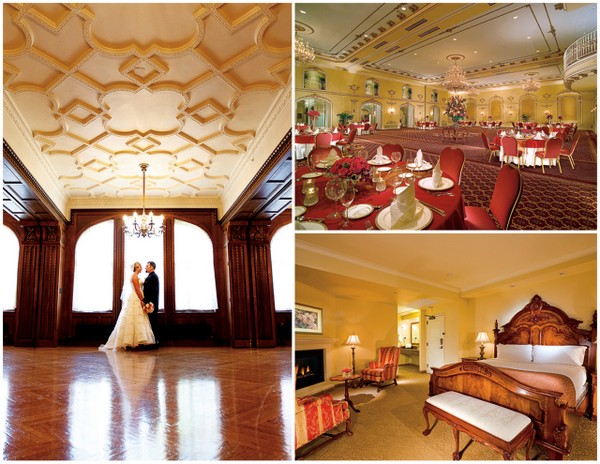 What is included in your packages?
Our weddings are customized for each and every couple; there are no pre-set packages. 
We do include a complimentary overnight suite and coordination services for all weddings with 80 or more guests.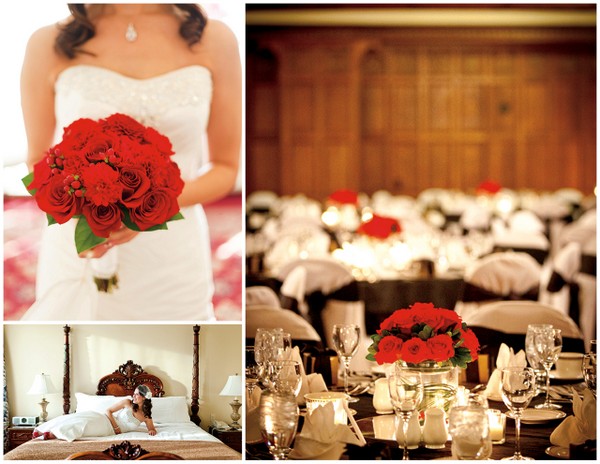 What is the price range of your venue?
Our menus range from $25-$63 per person, and ballrooms vary from $750-$2,500 depending on the date.
See The Davenport in it's true wedding glory in the stunning video below from Grace Media.
[embed]https://vimeo.com/96105716[/embed]