Hiring a Wedding Officiant is one of the biggest decisions you'll make during the wedding planning process. After all, the reason for a wedding is to actually get married, right? A great officiant will set the stage for you to have an intimate and personal ceremony, and a long-lasting, fulfilling marriage. Serendipity shared with us 5 things to look for when hiring a wedding officiant so that you can make the best decision!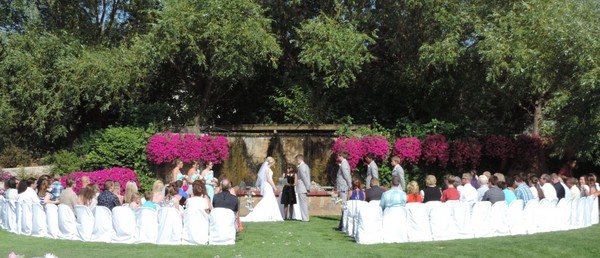 Photo by Ron Bench
1.What is the total cost, and are there additional costs for changes or additions to the ceremony?
You might also want to know if there is a deposit, if it is refundable, and when the balance is due.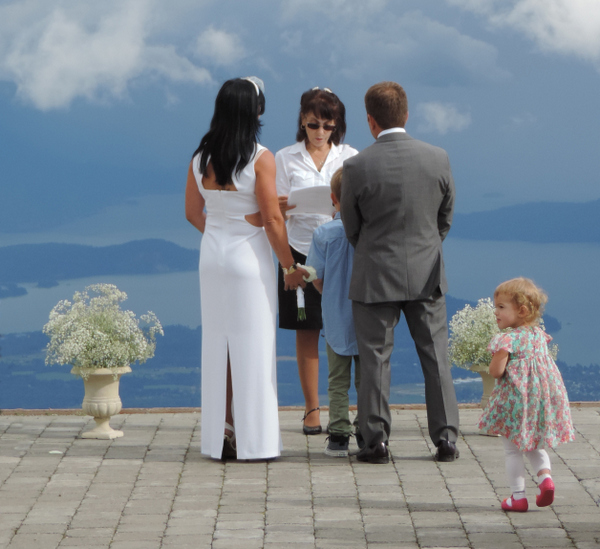 Photo by Ron Bench
2. What services are provided for the stated fee? For example, does the fee include a rehearsal, staging, and performing your ceremony, or simply showing up and reading predetermined vows?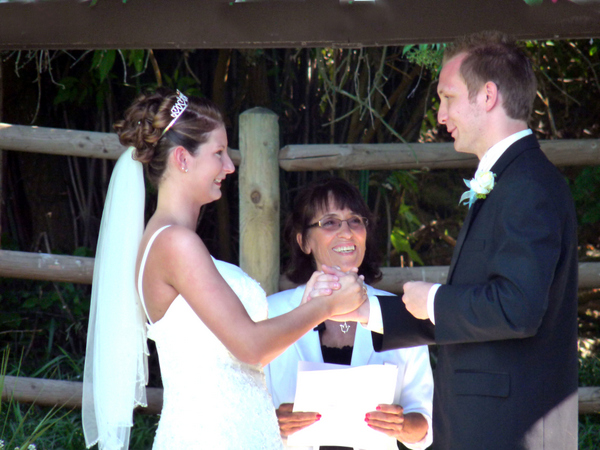 Photo by Joanna Kaufman
3. How far will the officiant travel, and what are the additional fees to travel out of the area?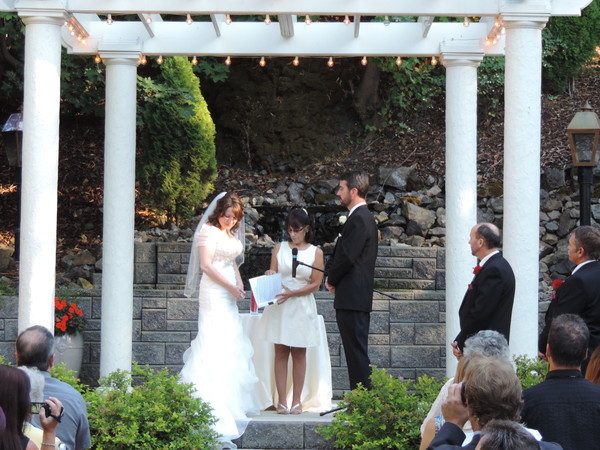 Photo by Ron Bench
4. Can you write your own vows? For some couples, this is not important. Some officiants have 4 or 5 ceremonies that they offer, some have one; and as I said, for some couples this is not an issue. They simply want to get married.
Some couples may want personal vows. So find out if this is offered, and if so, if there is an additional fee.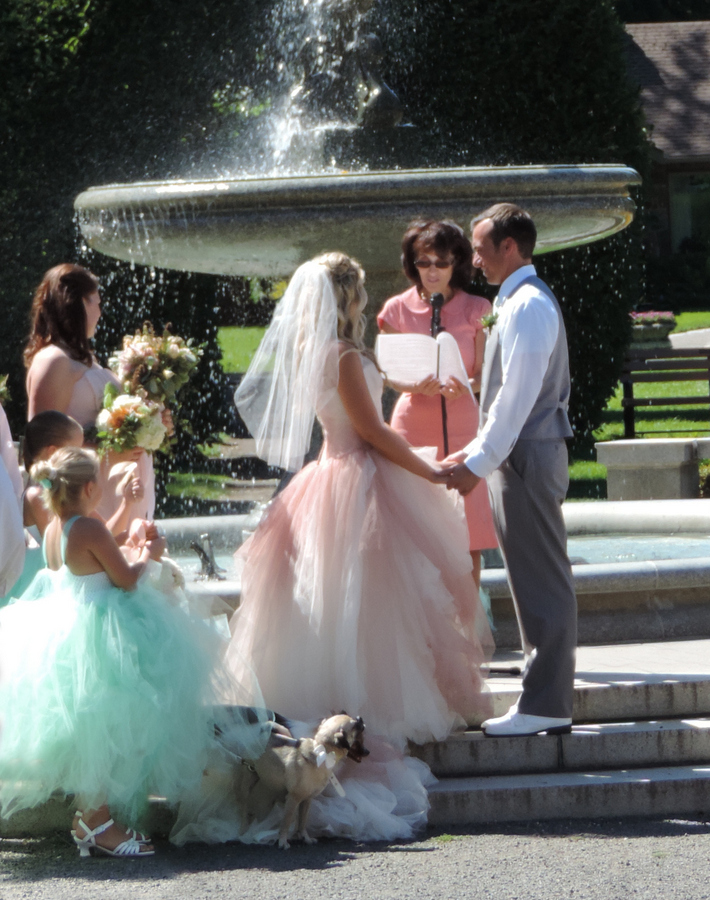 Photo by Ron Bench
5. I have listed four things to look for when hiring an officiant. Sounds rather dry, and most are about fees and services. I know budgets are tight, and so money is always an issue. So if I was totally candid I would say this. Yes, consider the fees. But don't compromise on finding the officiant that cares about you and your dream. Look for someone that is excited at the prospect of being part of your amazing day, and is not only willing, but happy to go the extra mile to ensure that you have the ceremony that fits you both, and tells your unique love story.
As I was typing this, it reminded me of something I was discussing with a friend the other day. We were talking about hairdressers. I told her that I could be wearing a great dress, nails and make-up done impeccably, but if I have had a bad haircut, nothing else matters. However, with the perfect hair, I could be wearing overalls, no make-up, look in the mirror and think that I look great. This is what I think about finding the perfect officiant.
You could have a great venue, a 5 piece band, good food, flowers everywhere, and if the person officiating at your ceremony, doesn't make you feel important, things may feel slightly askew. Then again, you could get married in your back yard with family and friends. Food can be potluck, pictures taken with a smartphone, music from your ipod, and with a good officiant, the two of you are standing there looking into each other's eyes and know that your day is perfect.
For more info about Serendipity visit their website.