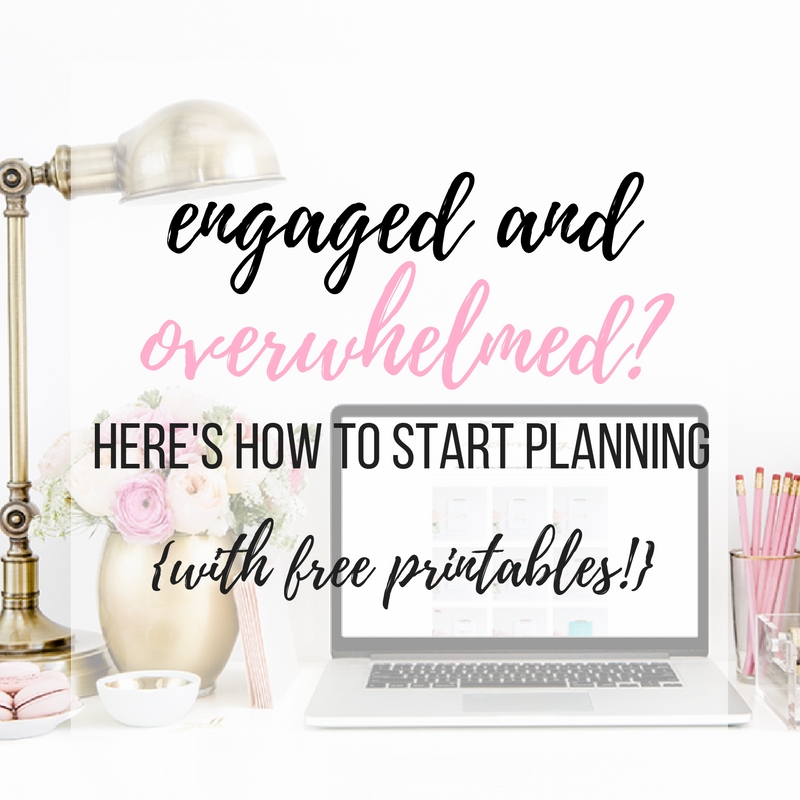 Our production assistant, Patrice, is recently engaged and taking you along on her wedding planning journey. Check back every other Monday for more real-life wedding planning insights - or follow along here!
As soon as I started getting into the thick of wedding planning, I quickly realized I needed to GET ORGANIZED! With all of the different things to keep track of, I needed a centralized location where I could have it all. Knowing that there are a lot of great pre-made wedding planning books/binders, I started looking around at the options. After a little research however, I realized that I wanted something a little more customizable. I didn't want to have pages and pages I wouldn't use, or miss out on a section I really wanted. So, I decided to make my own, and I will be documenting the step-by-step process for you over the next couple of posts. For this first installment, I'll be putting everything together and even giving you some free printables to get started!
1. Gather Supplies
1 1-inch binder

4 5-count packs of dividers
1 50-count pack of letter sheet protectors
1 pack of college-ruled paper
Washi Tape
Colorful Pens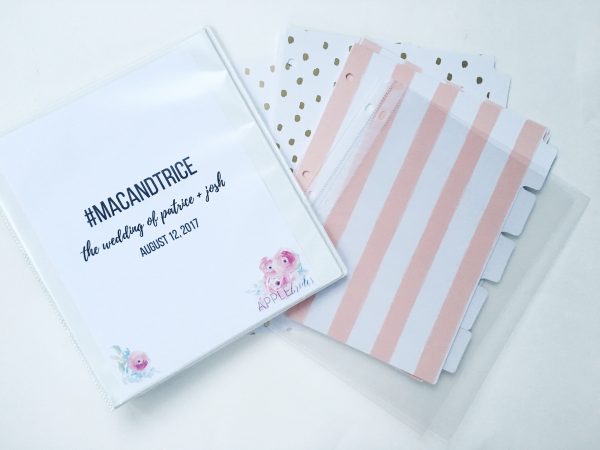 I really wanted my binder to be simple and really flexible, so I opted for a plain white binder that has a pocket for adding a cover page. I loaded up on sheet protectors and lined paper for collecting documents and taking notes. And last but not least, I found some really cute dividers at Target that match my color scheme, and of course some sparkly washi tape just because! In the end, I only spent around $30 for everything.
2. Label Your Sections
The great thing about making your own binder is that can totally customize your sections based on your day and your planning process. I used this article from Carats and Confetti for inspiration, and chose what works best for me. Here are the sections I went with:
Important

Budget
Guests
Wedding Party
Ceremony
Reception
Attire
Photographer
Florist
DJ
Rehearsal
Transportation
Registry
Honeymoon
For more information on what I plan to include in each section, check out my next post!
Did I miss a section that's important to you? Feel free to make suggestions for pages in the comments! (I might need them for my binder too! :))
3. Fill Out Your Free Printables
To access our free printables, click here or follow the links below!
To create these, I used Canva and these watercolor flowers from Angie Makes!
For more free printables, keep an eye for my next planning binder post, and bookmark the Apple Brides Shop!
4. Add Contracts/Documentation As You Go!
This is where those sheet protectors will come in handy. You don't have to worry about hole punching anything, or losing an important page because it somehow ripped out!