When you trust a professional to memorialize your wedding day, you want someone who is willing to go to great lengths to capture every moment and kiss. A visionary who has an eye for the special details that make your wedding unique to you. Well, luckily RMW Photo Video is all of that. And just like their name suggests, they capture your day in both photo and video forms, giving you cohesive memories that will last a lifetime. We sat down with them to learn a bit more about their style and the types of packages they offer.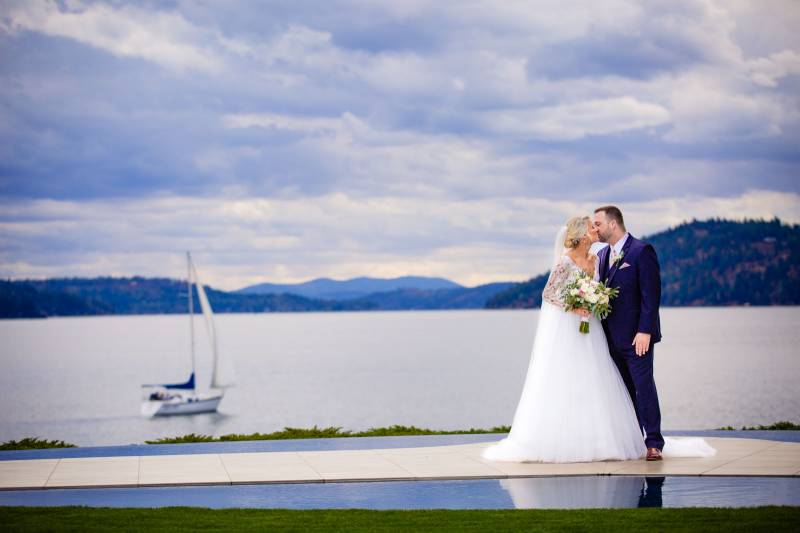 What makes your photography & videography unique?

Its super important to me to be versatile on a wedding day. I have sewn a torn strap back onto a brides dress, braided hair, passed out tissues, and pinned on hundreds of boutonnieres. I'll be there to give a hug, or be a fly on the wall. AND, I'll do all of this while killing it with the images I will take. Images that will blow you away, and bring the memories of your day all flooding back to you. I can give you encouraging direction on what to do with your hands, or capture the candid memories as they happen. I do whatever it takes to get the shot you want, even if it means I need to lay on the ground or stand on a chair. During the day you will see me constantly scanning the room looking for a moment, or detail to capture. I believe that while yes, it is your wedding and you are the star, every one of your guests are special to you in their own way, and I treat them all like I would treat my own friends and family.


What is included in your packages?

We have several package options. Some for photography alone, some for videography and of course some featuring both! All photography options include unlimited images, all edited for color and composition, digital proofs, high resolution files, and print release. Most packages also include a selection of printed proofs in a beautiful keepsake box at no additional charge. Stunning Heirloom Albums are also available and something my clients absolutely cherish. With our videography we always include a highlight film (4-6 minutes set to music) and a film covering all the main events of your day.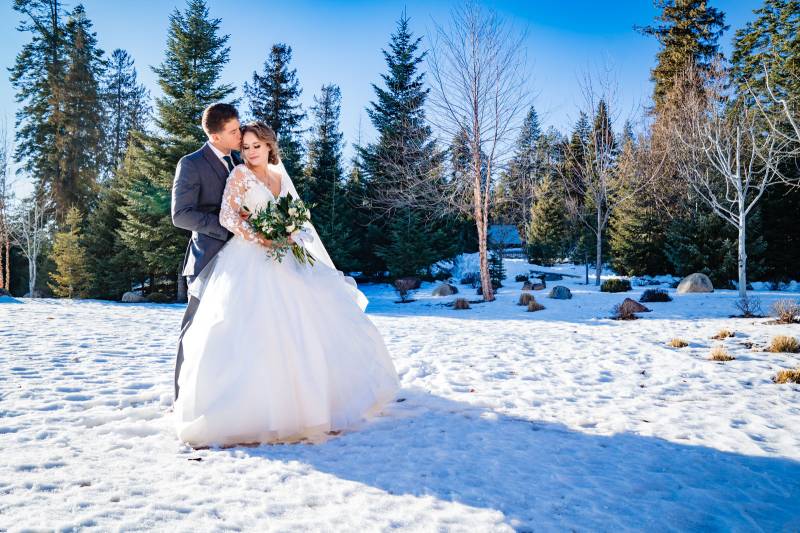 What is your price range?

Photography or Videography booked separately starts at $2700 with the most popular package at $3500

Photo and Videography combined starts at $4500 with the most popular package at $7000


How would you describe your style?

I describe my style as True to life. Most of the wedding day, I take a very lifestyle or photojournalistic approach. It's candid and relaxed without much direction or posing. While we are taking any "formal" portraits I bring a slightly more artistic or dramatic side into the images. It is during this time I really like to incorporate more personalities, venue surroundings, and dramatic lighting. That being said, It is important for me to have your images and video looking and feeling natural and candid. To accomplish this, I will put my couples (and sometimes bridal parties) in nice lighting, with a great background and then give you a prompt of sorts to work with. For example I'll set up the groomsmen in front of a cool wall with neat texture and say "okay, on three give me your best impersonation of the Groom" The natural smiles and laughs that come after are usually priceless! Ultimately, I feel your photos and video should reflect you, in a candid and true to life vibe, and should be as timeless as your love.
What should brides and grooms look for in their photographer & videographer?

Quality and consistent results should be a big factor in your decision for a photographer/videographer. Check out their work and ask to see a complete collection. It's a great way to find out if their pictures are consistent throughout the day, and it gives you a good idea as to what you can expect your pictures to look like. Another really important thing to gage is your photographer or videographer's personality. This person is going to be at your wedding and a playing a big role at your day. During your initial consultation asking questions like "how do you handle family portraits?", or "what happens when the timeline gets off schedule?" will definitely help you understand how they handle a wedding day. But don't forget to ask questions about how often can I call you, or what keeps you up at night. Have a good conversation with your perspective photographer, and talk…. Not just about what they offer in their packages, how long they have been shooting weddings. Talk about what keeps them busy during the day, why do they love weddings, and how expertly can they fluff a wedding dress. Knowing you can be comfortable with each other and that your personalities mesh well, will make you wedding day much more relaxed and fun.
Any tips or advice for wedding planning?

One thing I tell all my couples is, never hesitate to reach out to me! Communicate with all your vendors. Rely on their expertise. Ask questions! We are part of your dream team and will bend over backwards to make sure your day is as smooth and amazing as you expect. In planning go with your gut! It can be overwhelming picking vendors but asking a lot of questions and checking references/reviews can be helpful and insightful. Don't forget to be true to you! I talk to so many couples that are trying to please everyone they forget about what they want. This is an amazing time in your life, enjoy it and do it your way!