Looking for an intimate, peaceful wedding venue, surrounded by nature and full of Idaho history? Look no further than the Coeur d'Alene Old Mission State Park! Never considered getting married in a state park? You will after reading this!
Tell us a little about The Mission and its history.
The Coeur d' Alene's Old Mission State Park spotlights the oldest building in Idaho. The Mission of the Sacred Heart was constructed between 1850 and 1853 by Catholic missionaries and members of the Coeur d' Alene Tribe. The Cataldo Mission tells the story of how Jesuit missionaries came to the interior Northwest at the invitation of the Coeur d' Alene and Salish tribes and the profound effects this sacred encounter had on both cultures.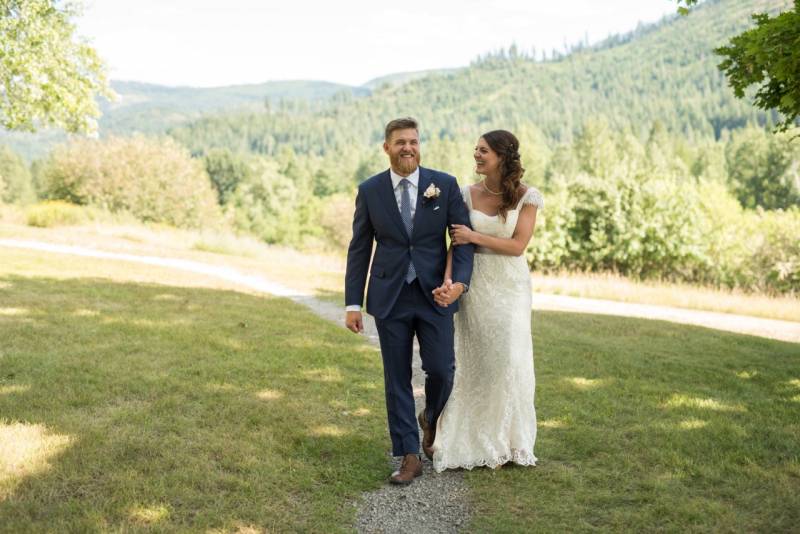 Is The Mission a venue for all seasons and sizes of weddings?
Coeur d' Alene's Old Mission State Park and the Sacred Heart Mission are the perfect setting for a magical, romantic wedding experience. The Mission and grounds provide a beautiful and tranquil location for an intimate wedding or a wedding with a guest list of up to 500 people. (100 inside; 500 outside).
What makes weddings at The Mission unique?
The Mission is unique in its history and breathtaking landscape. With the Mission, the Parish House, and the beautiful mountainous backdrop, there is no shortage of places for the perfect moment captured in the perfect wedding photo.
What style of wedding does The Mission lend itself to?
The Mission is available for all weddings, regardless of style or religious backgrounds.
Do you offer tours?
Yes! It does cost $5 to enter the park if you do not have your Idaho State Park Passport.
What is the price range of your wedding packages?
$300-$2000.