If you're looking to make your wedding day extra special and you're into social media (because who isn't?!) you might want to try to get one of Snapchat's new customized geofilters for your big day. Recently, Snapchat created a feature in which now anyone is able to create their very own geo-filter. If you aren't aware on what a geo-filter is, well, let us explain! A geo-filter is like a normal filter that you design and create any way you'd like, except geofilters are only available if you're are in a certain location, making this a perfect touch of uniqueness to your wedding! You've seen these when you swipe through filters on Snapchat and it says the name of a city or landmark where your picture was taken.
Geofilters can range anywhere from $5 up into the several thousands, make sure to use the
online tool
to keep this budget friendly. Creating your own geo-filter is extremely easy and it only takes three steps, so follow along so too you can have an amazing exclusive touch that everyone will soon want as well.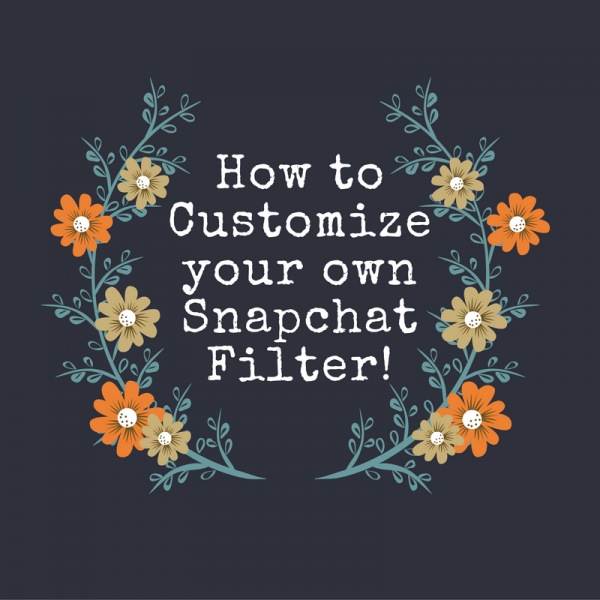 First, you have to design your geofilter, and make sure it meets the guidelines which shouldn't be too difficult, and upload your work! Here are a list of the guidelines that you can have a look at before you upload your already designed geofilter.

Second, you have to pick a time and set a geofence or location for your filter. For your wedding, you may only like to set the location of our venue or you may want to go all out and set the entire street!

Lastly, you have to submit your already designed geofilter and have it reviewed, which should normally take anywhere from 1-2 business days, and if it gets approved you then purchase it and you're all set to go!
If you're interested in adding a little different and exclusive touch to your wedding make sure to check out Snapchat's new geofilter feature and happy designing!
Check out more planning tips here!