We're in the thick of engagement season and lots of you are rocking a sparkly new accessory! Well, first of all, congratulations and welcome to the Apple Brides crew! Getting engaged is exciting and overwhelming all at the same time. Where do you even start? Luckily, we've been in the wedding biz for quite some time and we've picked up some tried and true tips and tricks along the way. To kick off your wedding planning journey, we've rounded up some of our most popular wedding planning posts!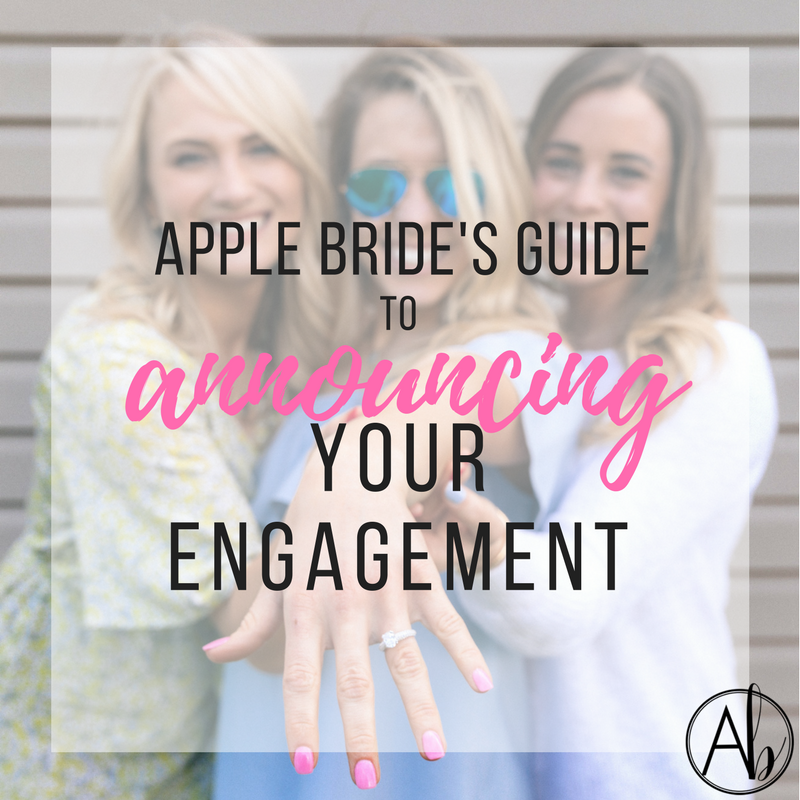 First things first, you want to let everyone know the good news! There are a few things you need to think about when it comes to announcing, and we cover them all here.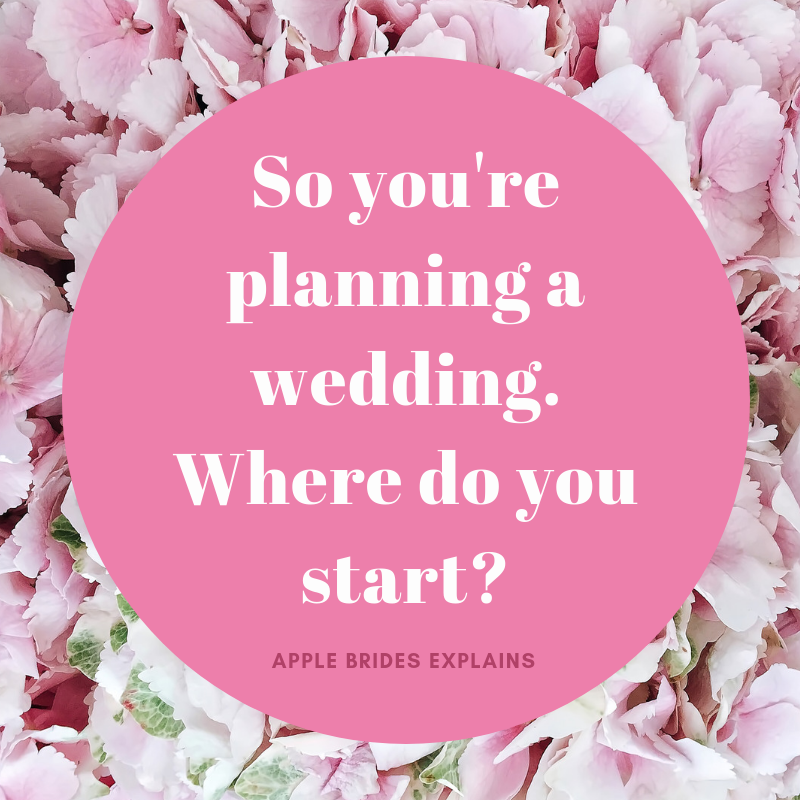 Now to get into the nitty gritty of it. Follow these 6 steps to set the foundation for your big day. (Spoiler alert: #2 is REALLY important!)
Organization is the key to successfully planning a *stress free* wedding. DIY your own wedding planning binder over on this post!
You'll hear all sorts of rumors and unsolicited "advice" when you are planning a wedding. Read up on these common myths so you can easily distinguish between them and reality.
When it comes to weddings, we have heard it all! Avoid common wedding planning pitfalls by checking out this post first!