We all know the Inland Northwest is GORGEOUS. So if you're planning your destination wedding from afar,
Red Letter Event Planning
has some fantastic tips you're going to want to bookmark for the planning process. Or, just hire them, since they specialize in planning weddings with clients traveling from all over the world to get married in the Inland Northwest! Check out what Robyn, the owner, has to say.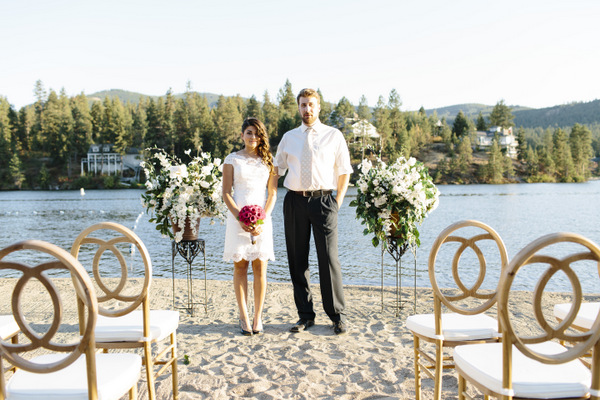 photo courtesy Emily Wenzel Photography
Thinking about a destination wedding to the Inland Northwest? You won't be disappointed by the breath-taking scenery and all the charm the area has to offer! Here are my top 5 considerations to help ensure a great experience.
1. Book a block of rooms for guests as soon as you book your venue.
While there are plenty of hotel rooms, they book up quickly (especially in the summer). Make sure your guests have a place to stay by setting up a room block at one or two local hotels. There is no cost to book a block of rooms; it just ensures the hotel holds a group of rooms under a special group rate. This rate usually expires a month before your wedding. Information about your room block should be easily found on your wedding website.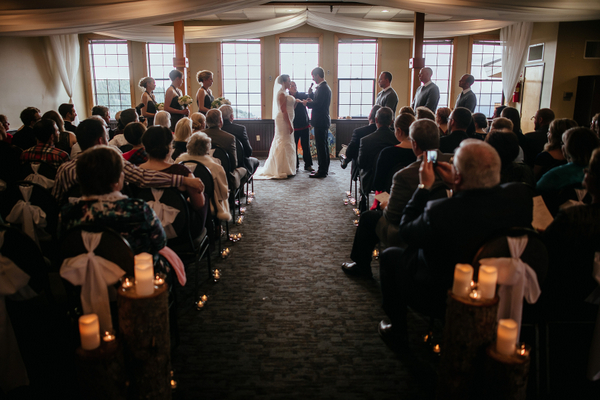 photo courtesy Matt Shumate Photography
2. The time of day is key.
Daylight is LONG here during the summer. A 5:30PM pre-dinner ceremony for a summer wedding may seem perfect, but we can have especially harsh sunlight at that hour, particularly in July and early August. Consider moving your ceremony to sunset. Your photographer and sun-blinded guests will thank you! If you do want a sunny ceremony or reception, consider renting large umbrellas or tents to provide shade for your guests.
3. Our summers are lovely, but there's so much more to our scenic seasons.
We are blessed with four seasons in the Inland Northwest and wedding season is year-round. How about nuptials with the backdrop of snow from a ski village or among picturesque fall leave turning red and gold? How romantic! While the majority of wedding are held outdoors, we have beautiful indoor venues that offer both ambiance and the majestic views of our lakes and mountains. You can always plan for outdoor photo sessions, no matter the weather!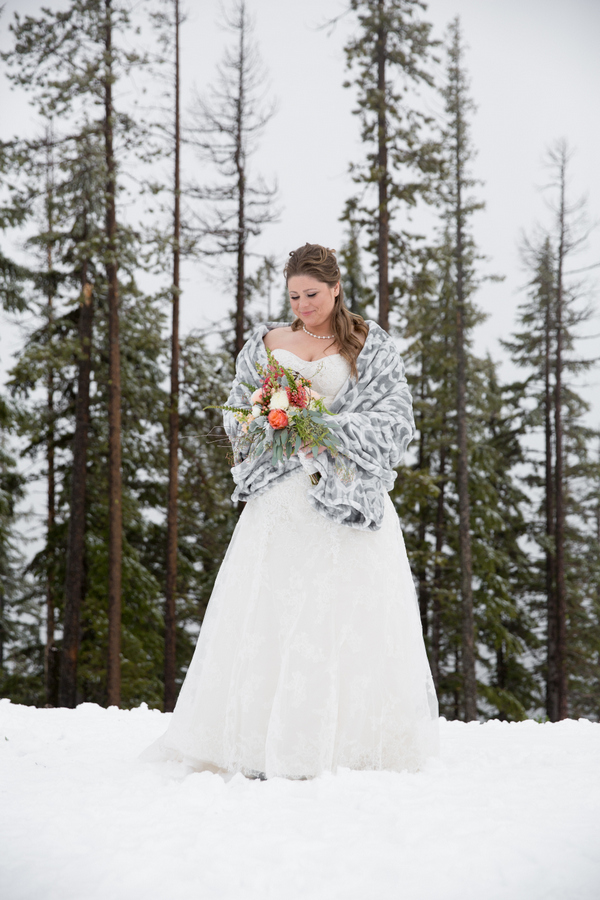 photo courtesy All About You Photography
4. Feature the area by wowing your guests with local cuisine.
We are one of the only places in the country that grows huckleberries, and they are delicious. Huckleberries can be incorporated in sweet and savory dishes as well as cocktails for a signature drink. And who doesn't love a good potato dish made from Idaho potatoes or locally-harvested wine from Washington? We have many options for locally-sourced food and beverages. Make sure they are part of your menu as a feature to your destination wedding.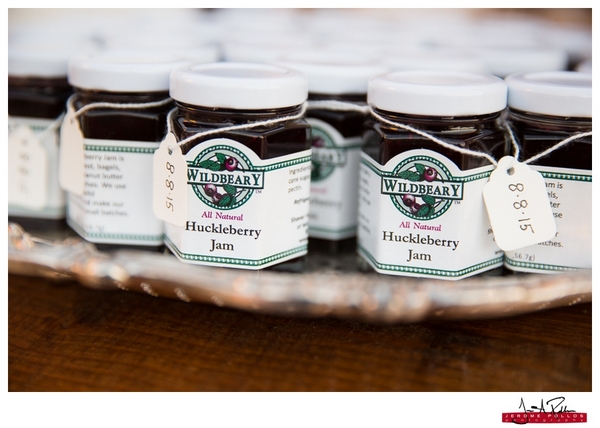 photo courtesy Jerome Pollos Photography
5. Trust the expertise of your vendors.
After moving to the beautiful city of Coeur d'Alene from Chicago, I was curious about the scope of services and level of quality offered from area vendors that were smaller in scale than those with which I was accustomed. The vendors in the Inland Northwest are top notch in every category and every bit as satisfying as the larger cities of Seattle and Portland. To navigate your wedding planning from afar, I highly recommend hiring a wedding planner that understands your vision and can assist you in finding the right location and vendors. A planner with local expertise can work with you to not only make sure that your wedding stays organized and progressing as planned but can troubleshoot along the way. That way, when you arrive for the wedding, you need only be concerned about having fun and enjoying your time in this beautiful region!
Article written by Robyn Bruns of Red Letter Event Planning and Arden Zich