Whenever Whitney from Flat 4 Photography sends me a wedding I know it's going to be a work of retro-wedding art. Whitney knows how to bring the inner fierceness (I just watched an America's Next Top Model marathon, give me a break...) out of every couple, making for  truly striking photos.  This is the wedding of highschool sweethearts, Jenny and Cameron at the
Chewelah Golf Course
. I love the shots in the field, the bride's headband, the color of the bridesmaid's dresses and the small town setting but I ADORE the old car, I think it perfectly finishes the rustic vintage vibe the wedding has. What a way to start the week!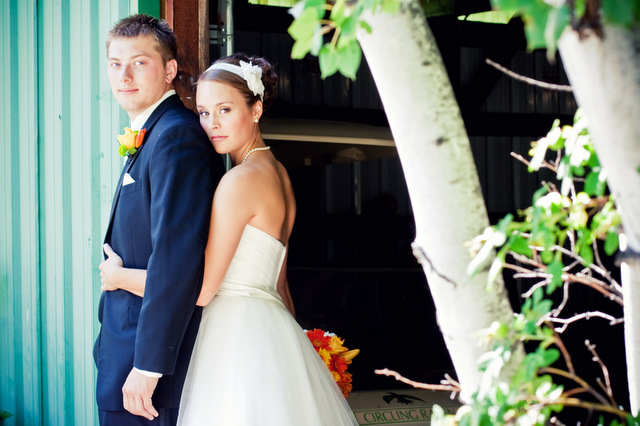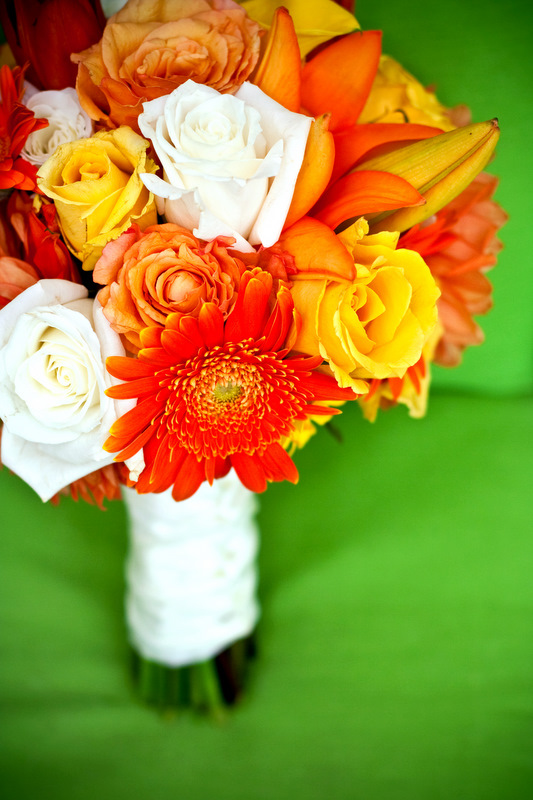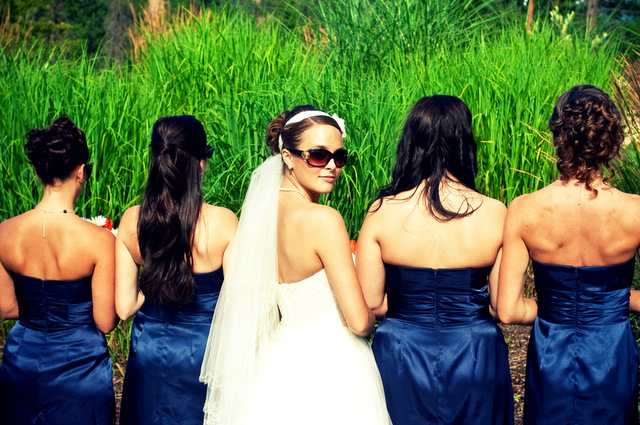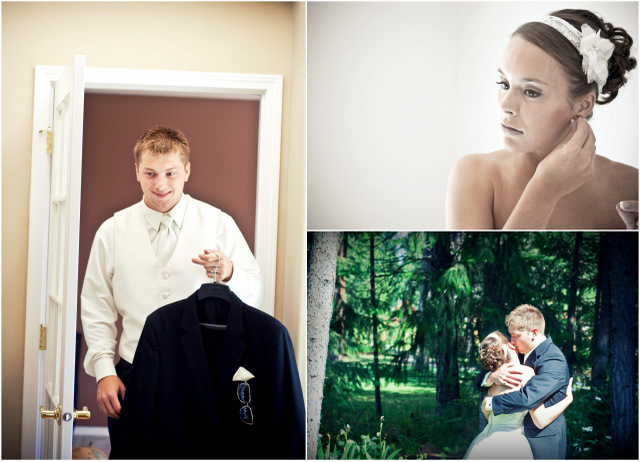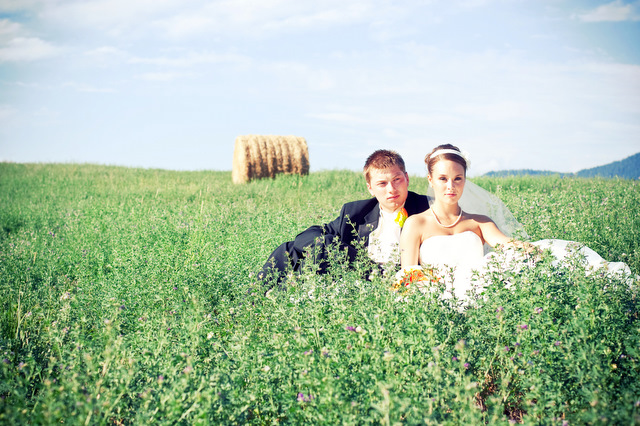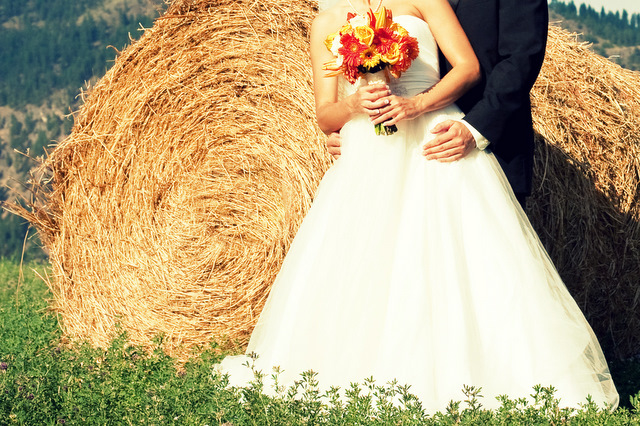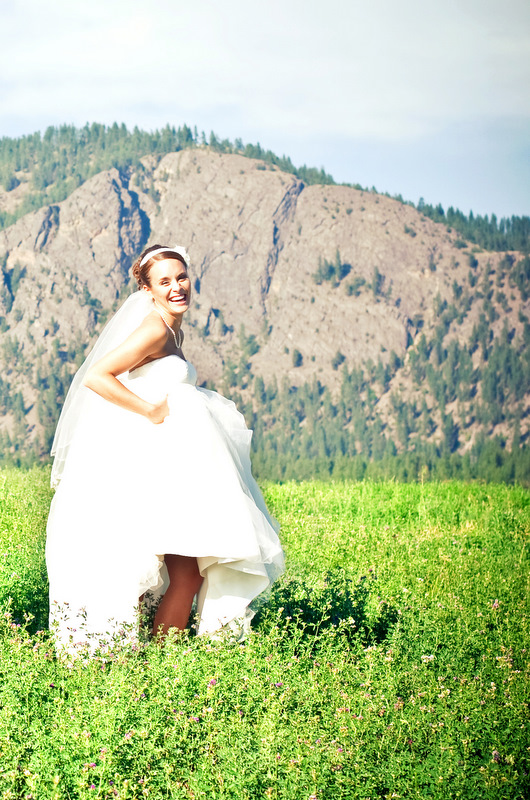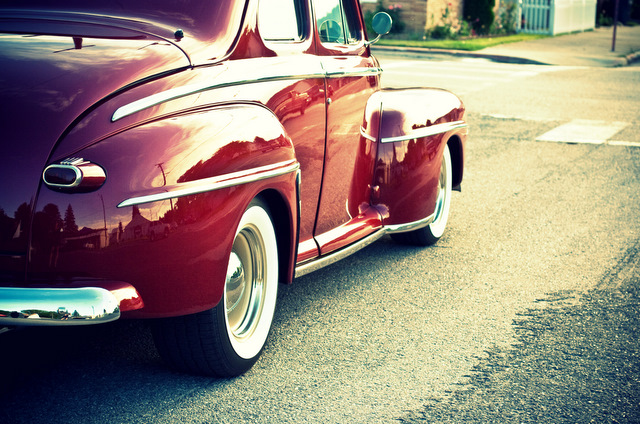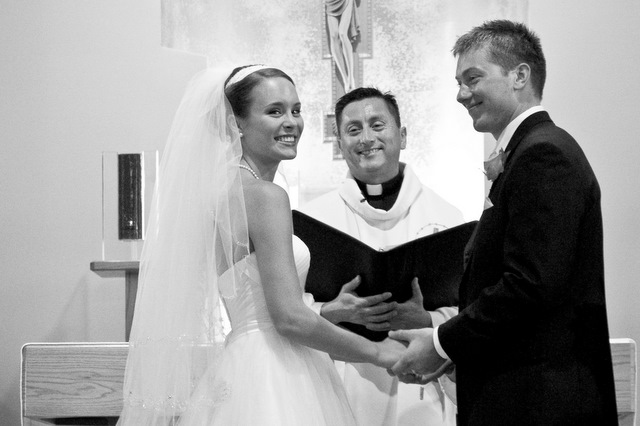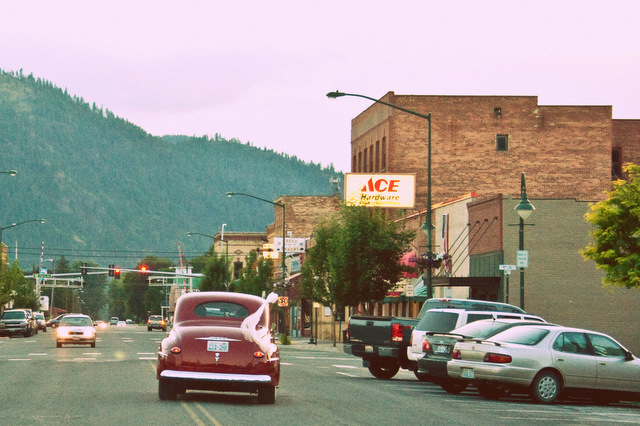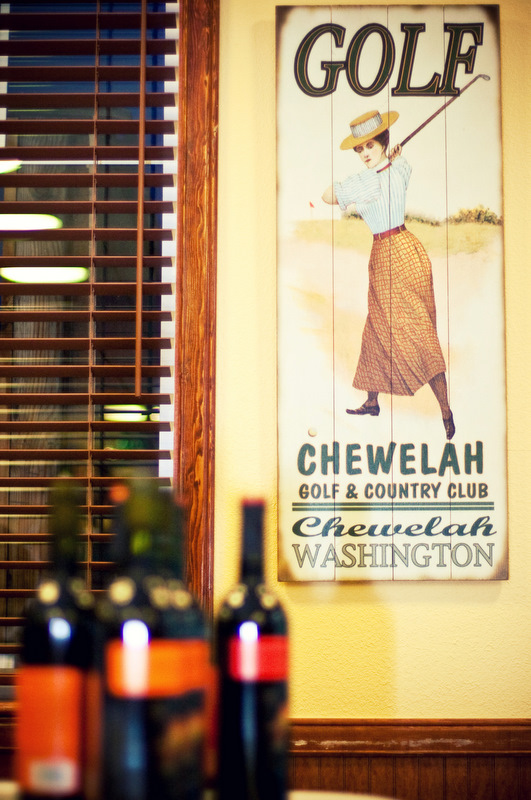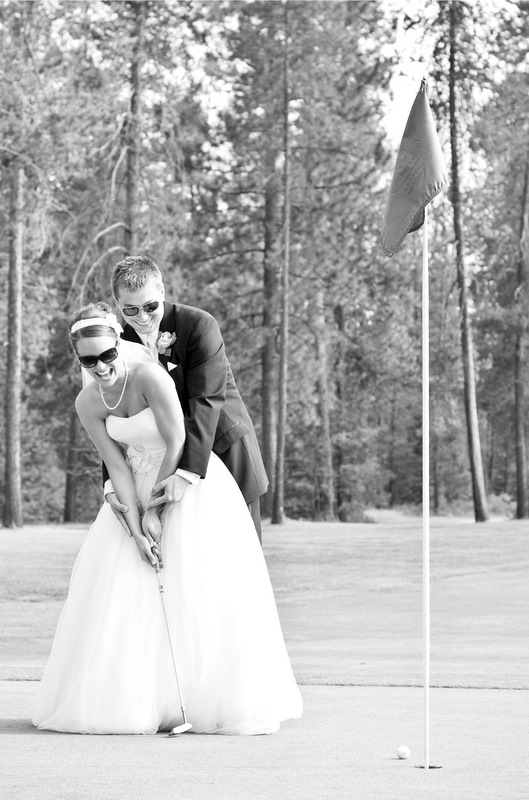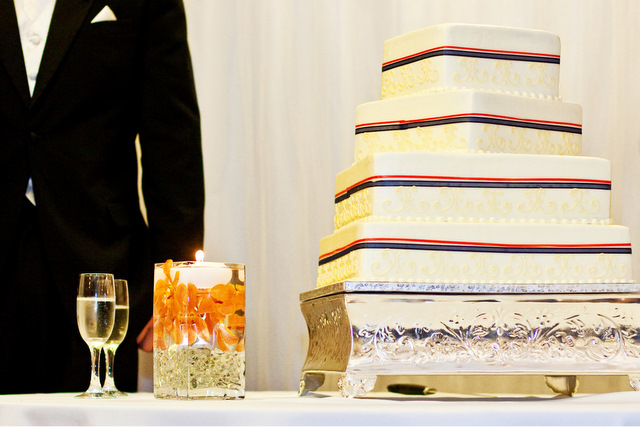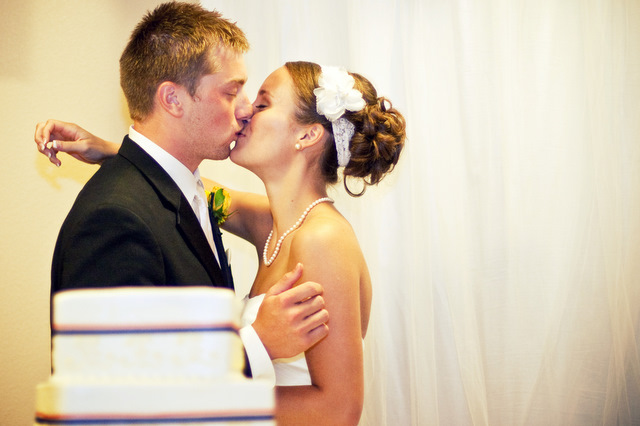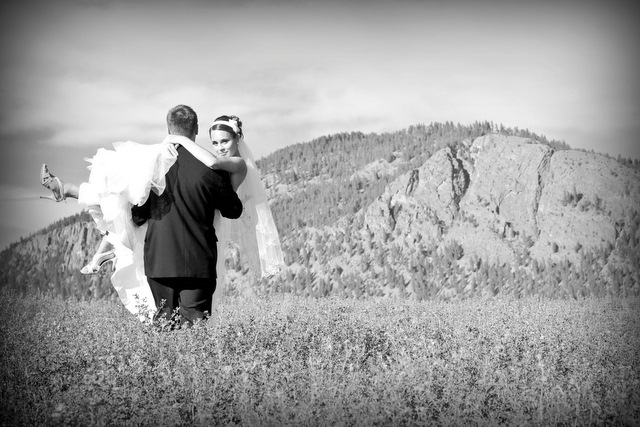 Check out the wedding from Flat 4 Photography previously posted on Apple Brides! Whitney also has a pretty sweet
vintage photo booth
that you can rent for weddings!