So you've probably heard of one of Spokane's favorite concert venues - The Knitting Factory. But what if we told you that you could also GET MARRIED there! Not only that, it's an incredibly workable space perfect for weddings large or small. They offer stylish spots for getting ready, full catering services, and of course all of the setups needed to throw an awesome party. It can be totally customized to fit your style and personalities and it's in an extremely convenient location for your guests. (Plus imagine seeing your names in lights for all of Spokane to see! What's more romantic and memorable than that?!) Here are the deets on what your wedding at The Knitting Factory could entail...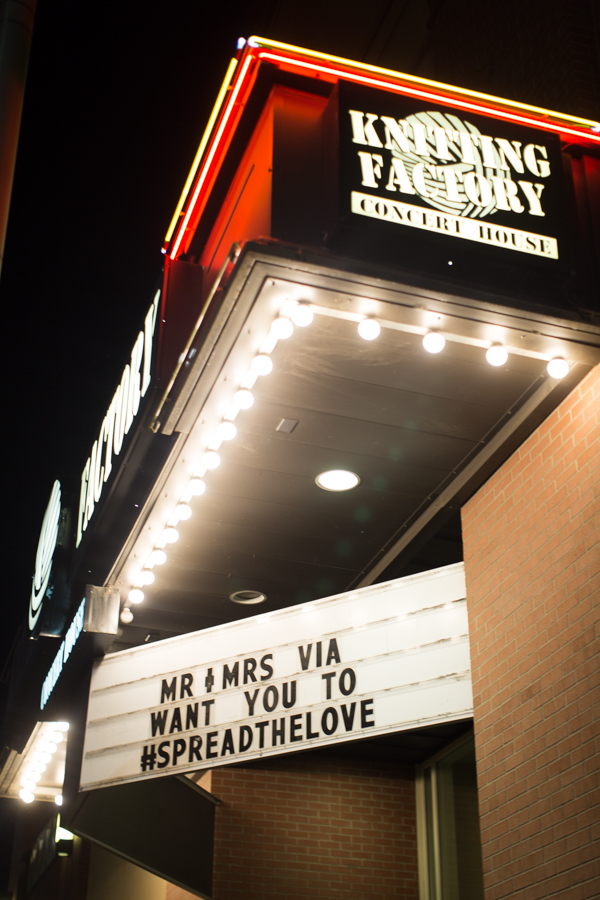 They offer 3 different venue locations, each with their own personalities

The Eclectically Grand Main Venue

This is where most brides choose for their wedding site at this venue and is also great for receptions. You can truly make this space yours. With just a few personal touches and decorations, you can transform it into your dream space. It can accommodate 350 people catering style. The venue includes use of the 24 X 32 foot stage and sound system, 3600 foot dance floor, stage equipped for a DJ or Band,  bar with up to 7 wells, full in-house catering, four dressing rooms with mirrors and a full bathroom including shower, set up of tables, chairs, and linens. Because we are also a concert venue we have an unapparelled sound and lighting system and the staff to operate it to give your event that special touch that you won't get anywhere else.

The Hip & Trendy District Bar

This spot can accommodate up to 200 people or up to 150 people catering style. This is a great space for a rehearsal dinner or your wedding reception. It's perfect for almost any get-together! It has two pool tables, two dart boards, and a Foosball table. You can hook up sound or bring a band to this space.  If you need a small stage we can make that happen. There is a projector and large screen that is perfect for presentations and slideshows.

The Exclusive & Intimate VIP lounge

This is the most intimate space we offer - perfect for smaller parties and accommodates up to 50 people. There is a full bar, private bathroom, and screen. It's a wonderful area for smaller, more intimate parties such as a bridal shower, or bachelor/bachelorette parties.  The décor is warm tones and leather couches. The furniture can be removed and the room can be transformed for your small wedding or reception.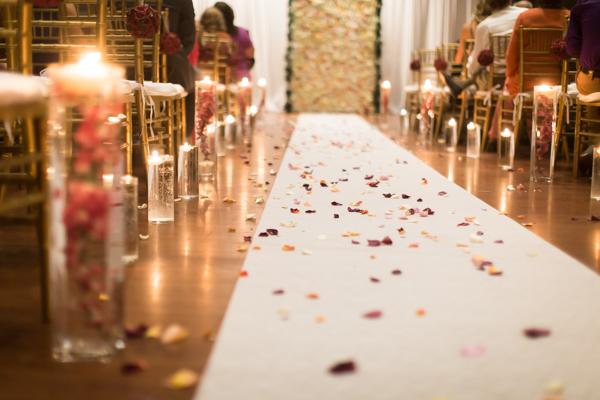 If you're looking for a full-service, no stress wedding weekend (who isn't) - you can utilize all three!
Imagine your dream wedding looking like this…Rehearsal dinner in the District Bar. All of the work is done for you. No set up, no clean up, no cooking. Then the day of your wedding the groom and his groomsmen prepare in our spacious dressing rooms and have access to the catering room for snacks and beverages. You and your bridesmaids have the VIP suite. This is a very large room with enough space for hair and makeup artists to come in. The VIP suite has a balcony so you can sneak peeks of your guests arriving. You will have access to the bar and bartender for mimosas, champagne or whatever your heart's desire.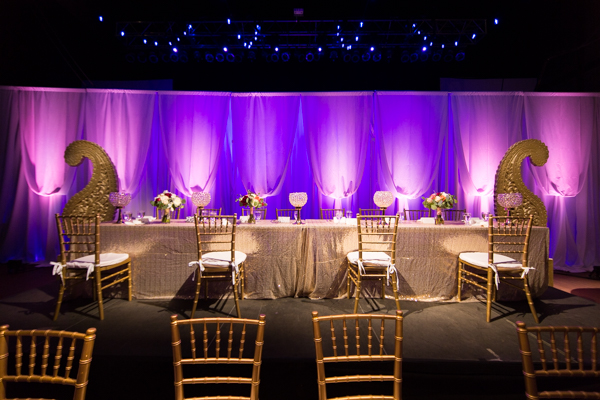 After your ceremony, you and your guests will enter back into the District Bar for a cocktail hour and photos. You will be served light appetizers and beverages. During this time our staff will flip the main venue from elegant wedding to the best party in town. Whether you have a live band, DJ or house music playing, your guests will not be disappointed. Because our sound system is for concerts, it simply can't be beat. Our sound and lighting crew will add custom lighting to match your event. That could be soft whites with pink and purple hues to laser lights, disco balls, and strobe lights. Their goal is to make this party everything that you could have asked for and more.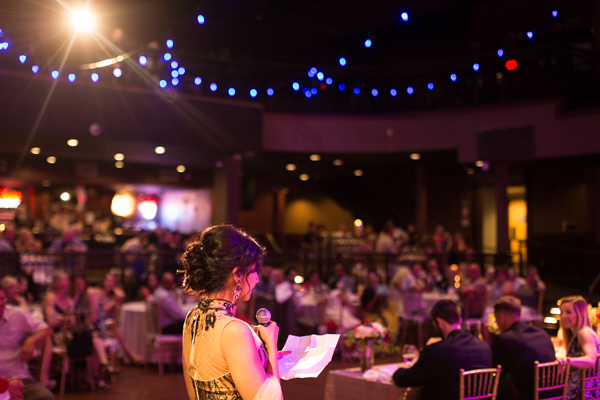 Our in house chef created a delicious menu for you and your guests. Dinner is served, cake is cut, toasts have been made and now it's time to dance the night away and live happily ever after. And while you and your guests are dancing the night away, there's no need to hurry! Our venue can be available for your event until 
2:00 am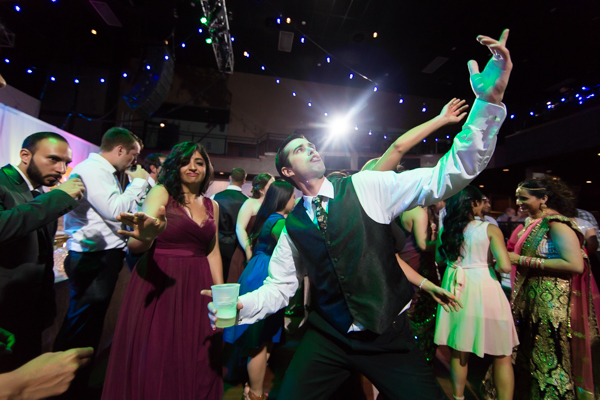 If you somehow STILL need convincing that The Knitting Factory is the perfect place to host your wedding...
When you plan your event with us you are also getting our full staff to ensure that your event is everything that you hoped for. From our special events coordinator who will work with you during the planning process and day of event, to sound and lighting technicians, bartenders and wait staff,  security if desired and in house chef. We are all available to work with you for your event. If you can dream it we can make it happen!
All Photos by Photos by Crystal Madsen Photography
For more information or to schedule a walk through, visit The Knitting Factory!