Shabby chic, DIY galore, the cutest dress ever and a gorgeous couple, all in all, not a bad way to start a Monday in January! This is the wedding of Angie and Jake at
French Gulch Farm and Garden
by one of my fav Spokane/Coeur d' Alene photographers,
Rebecca Hollis Photography
.  French Gulch Farm is fabulous rustic barn and garden located in Kingston, Idaho (a little over an hour from Spokane), just 2 miles from where Jake grew up. You can read all about the wedding plans and this couple's adorable story in the little blurb Angie wrote at the bottom of the post!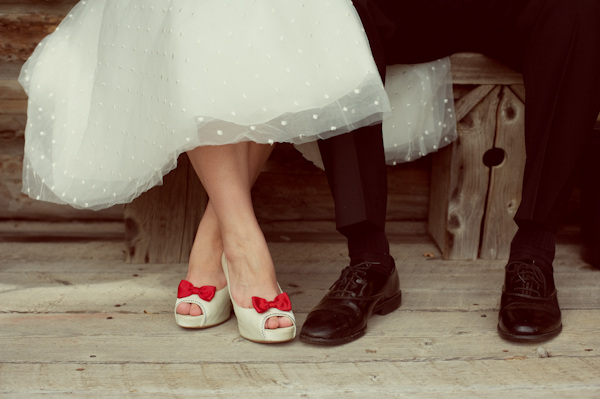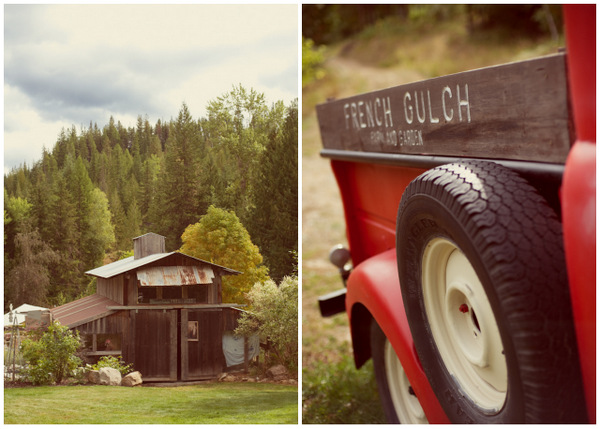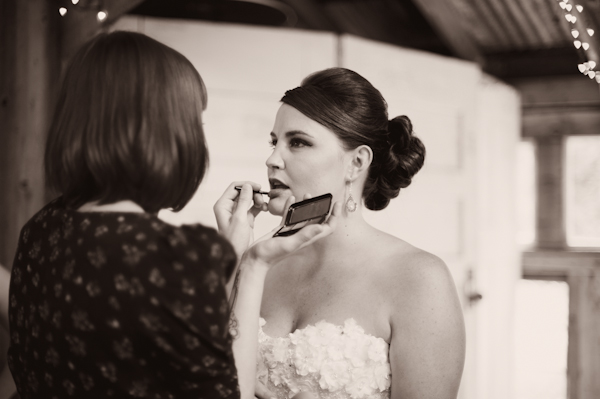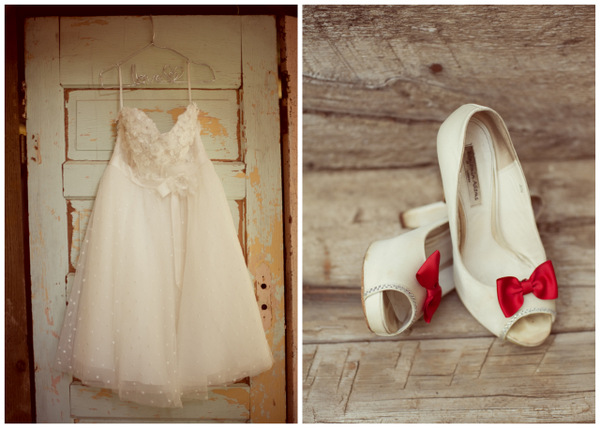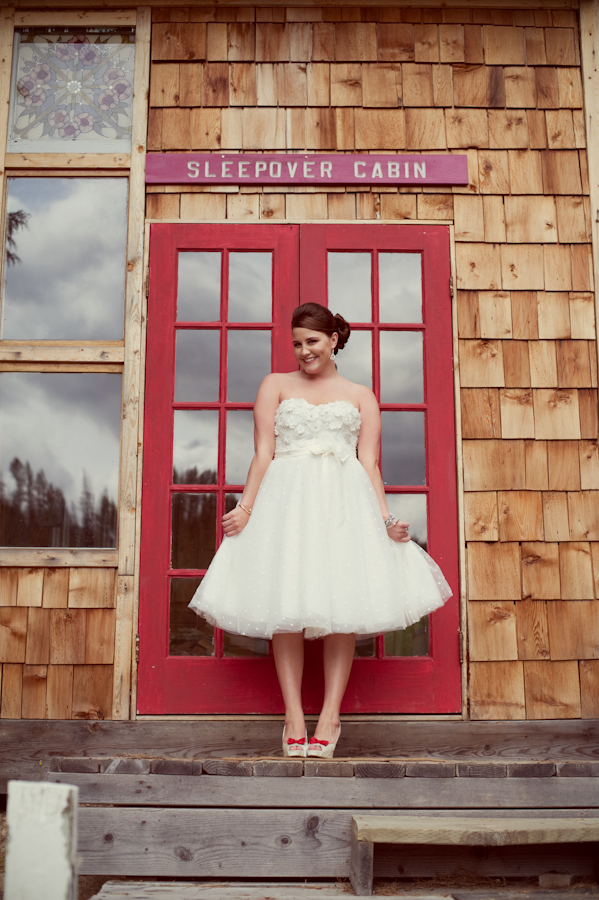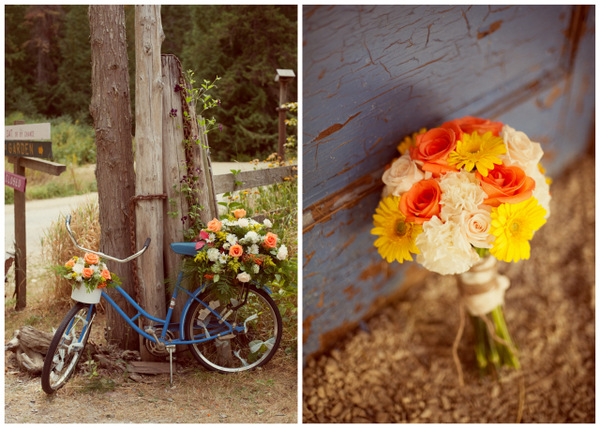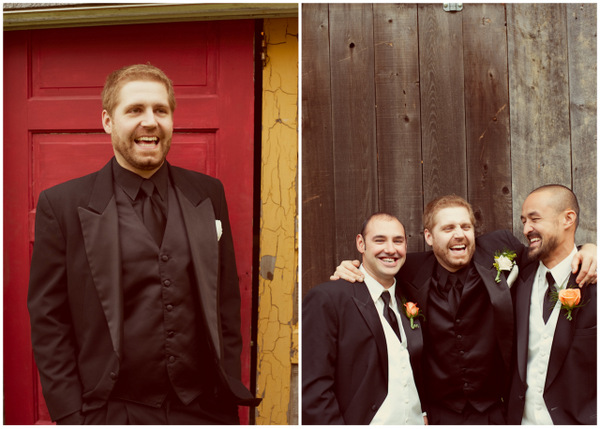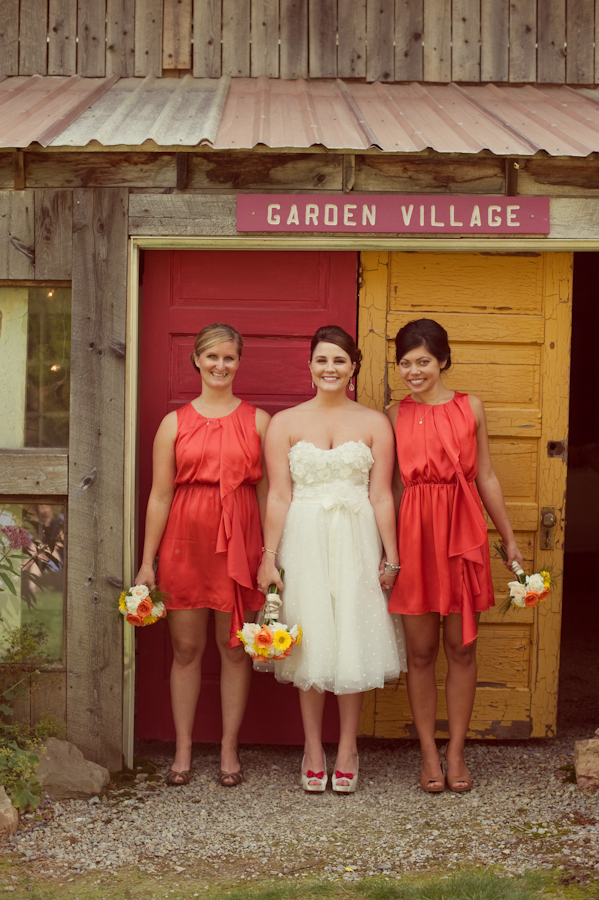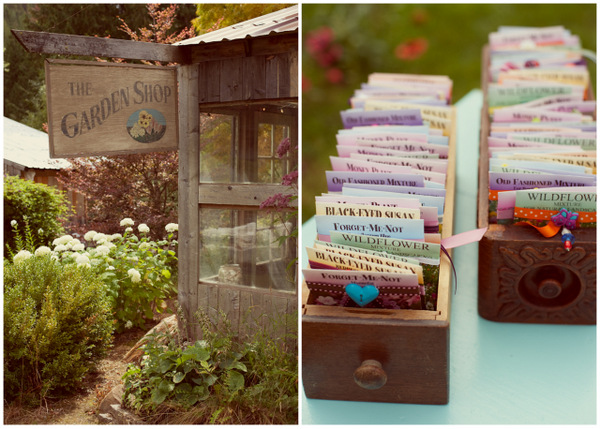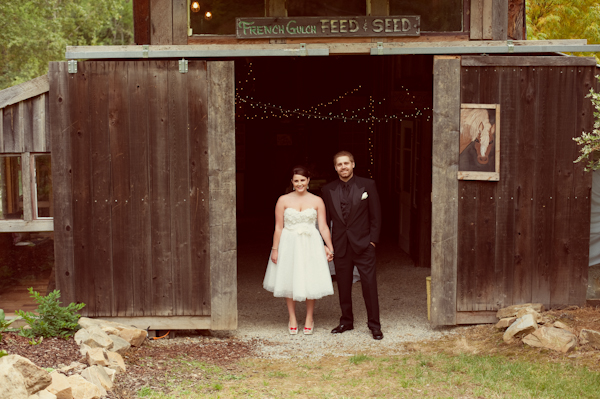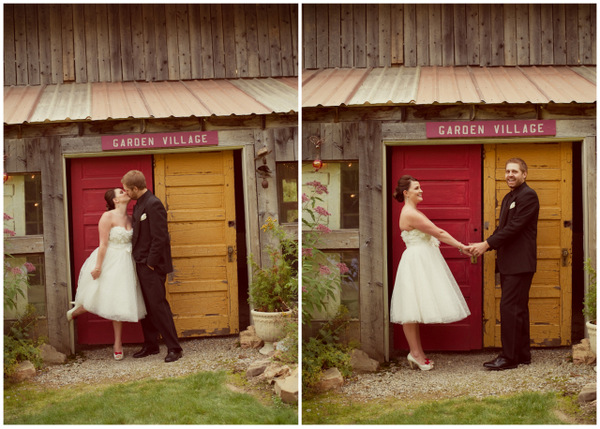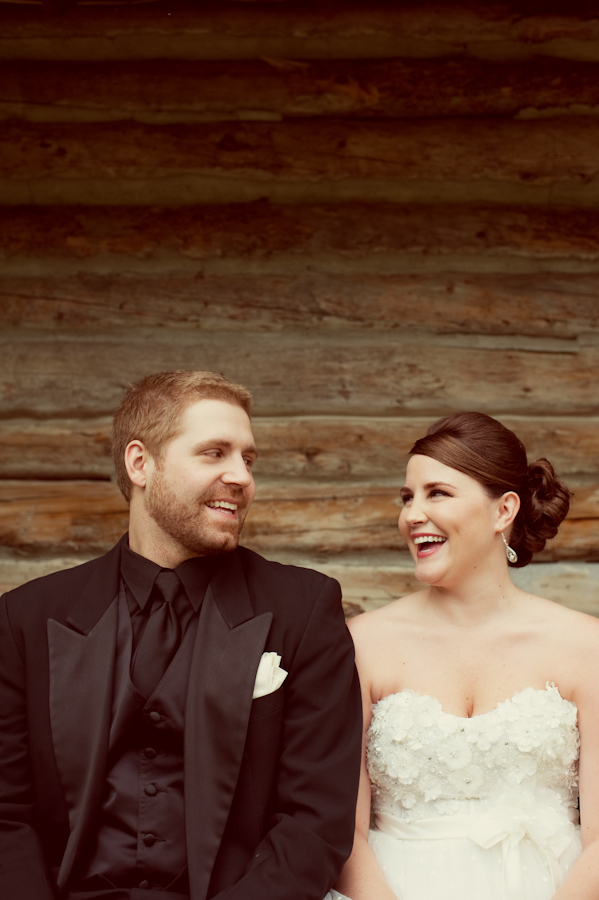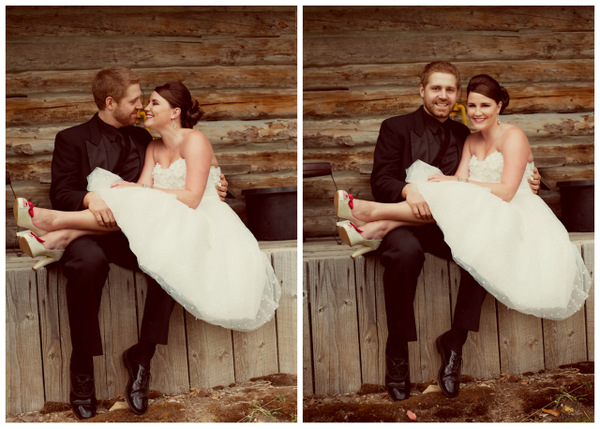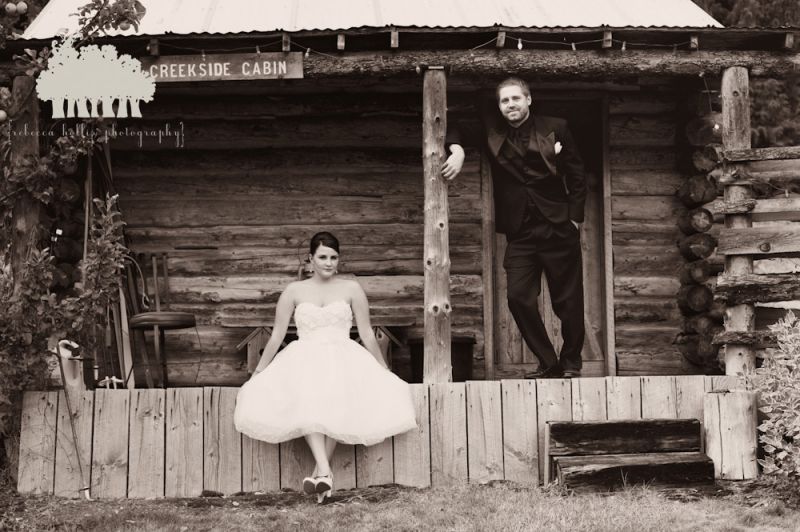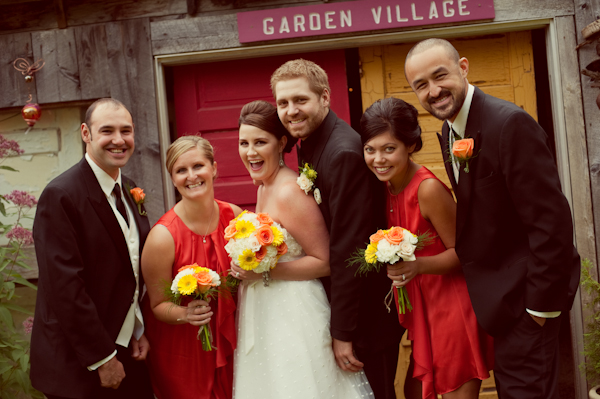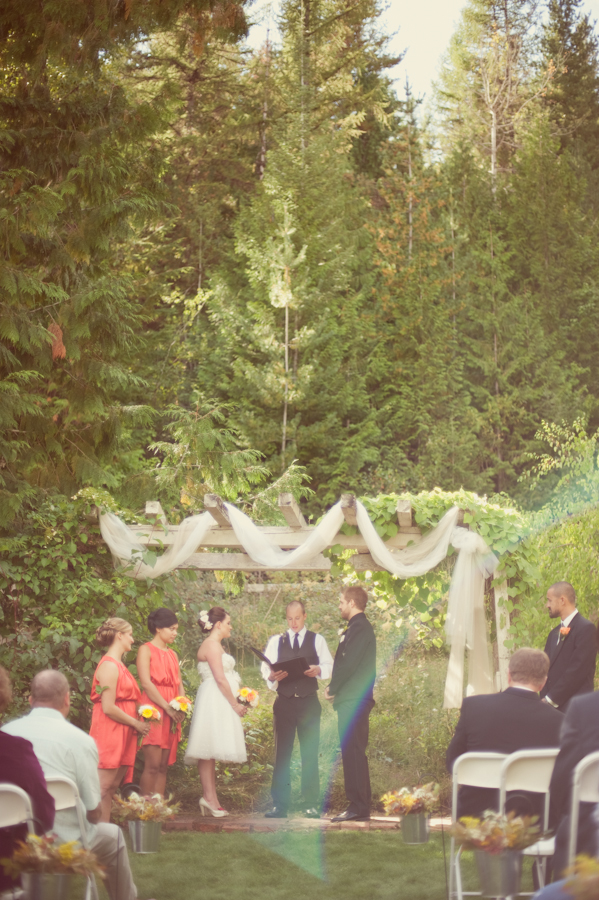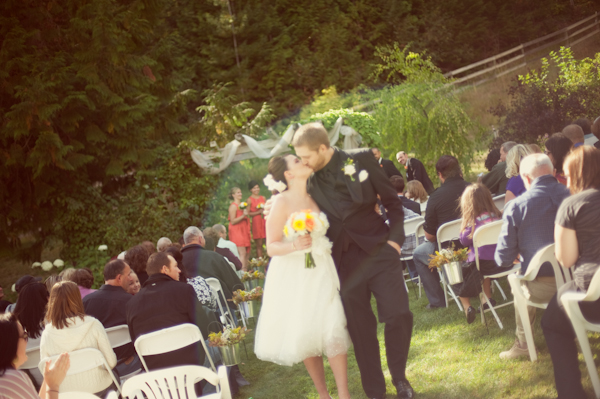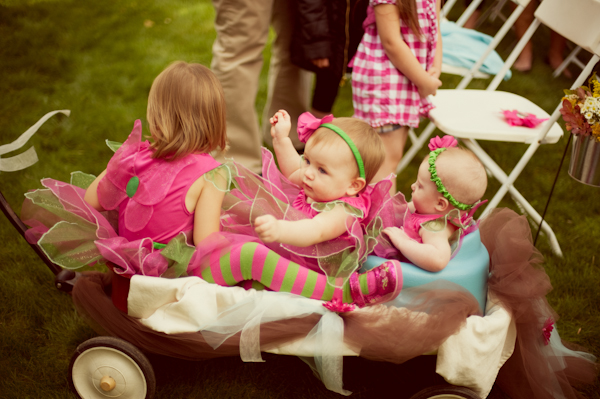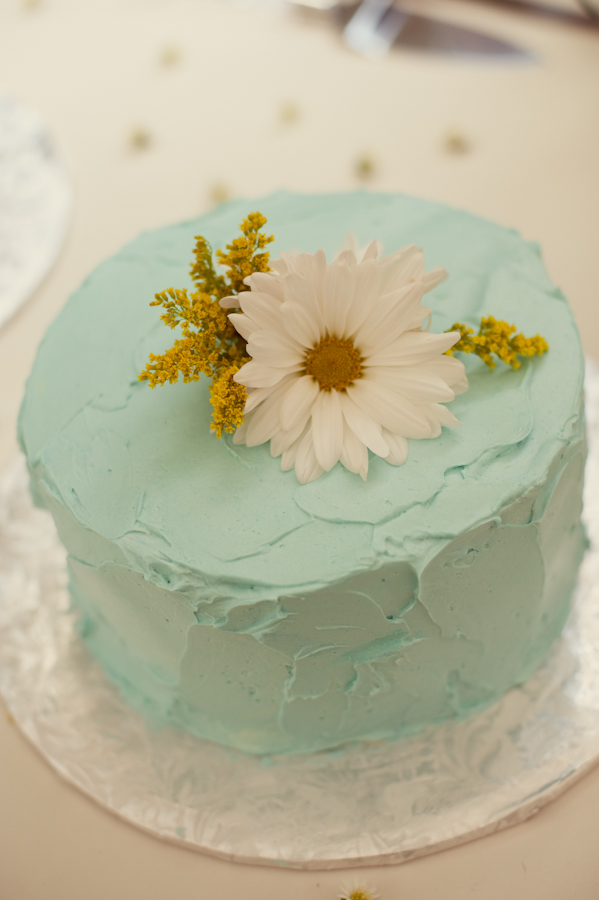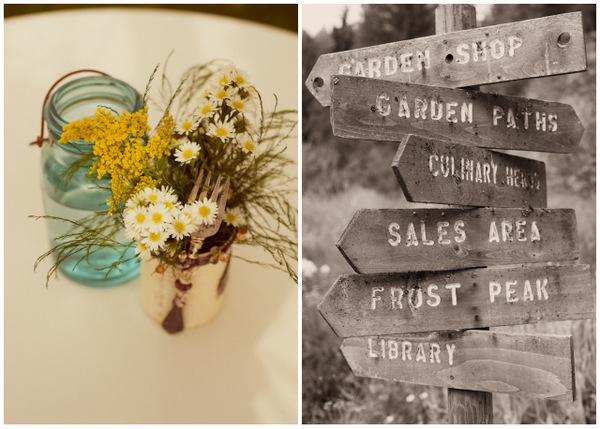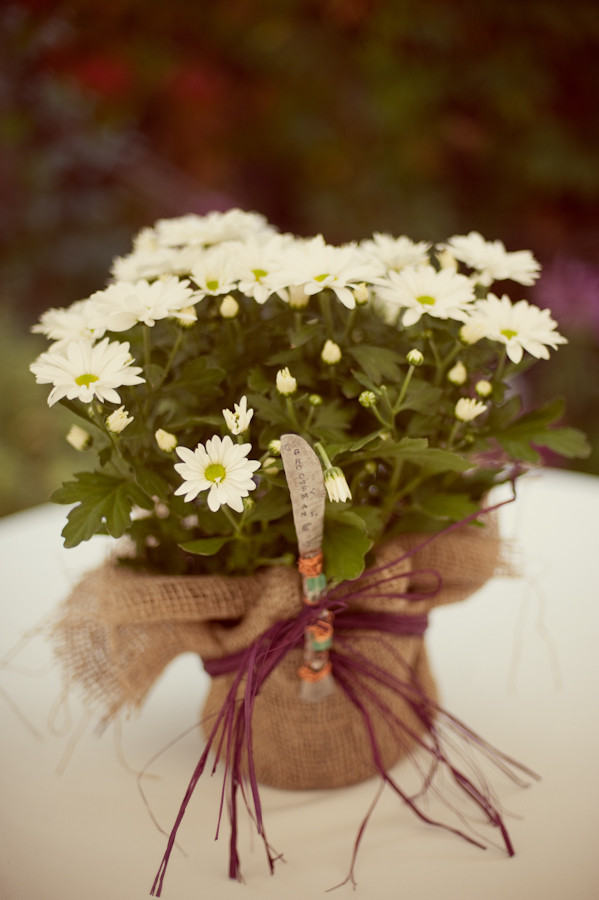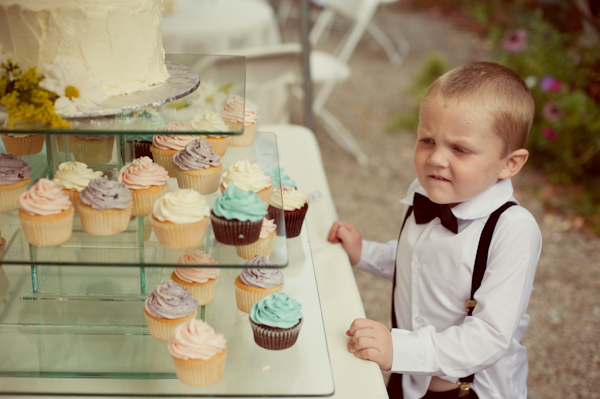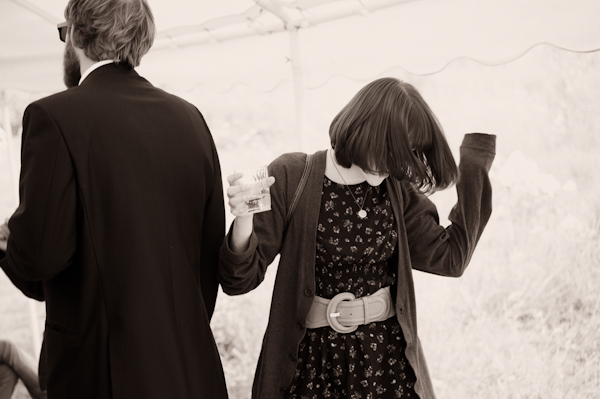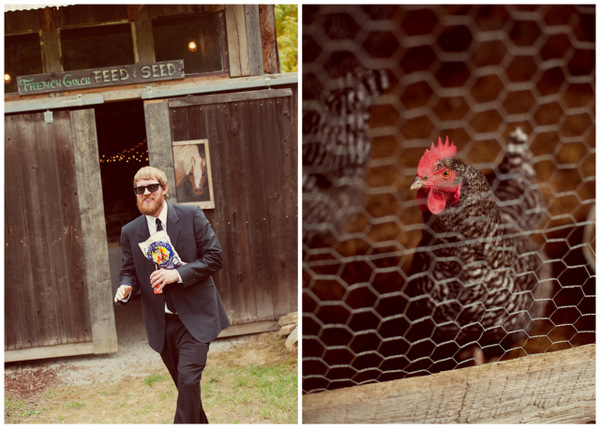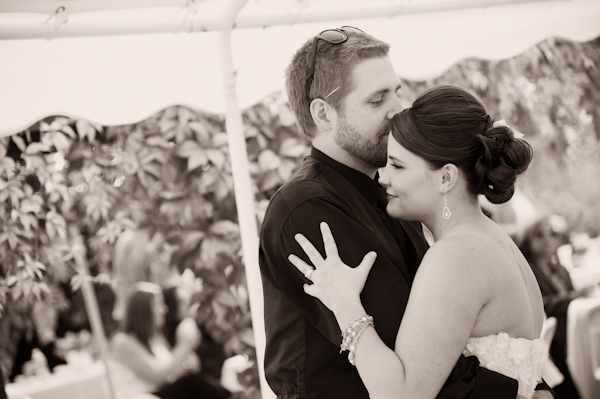 A little from bride, Angie, about the wedding plans:
"Jake and I knew we wanted to be married somewhere special. My husband grew up about 2 miles down from French Gulch so it was special to be so close to home. When we started wedding planning, French Gulch was the first place we called. It was absolutely gorgeous and unique. The rustic barn theme matched our personalities perfectly! When our wedding day arrived, everything went smoothly,  French Gulch Farm and Garden was a joy to work with! Our guests loved the location as much as we did. The flowers, barns, grass, rustic furniture, chickens, whiskey barn and more provided so much character and individuality to our day.  It was definitely the shabby chic vibe we wanted. Our out of town guests loved the location and all the wonderful details as well. My mother in-law, sister in-law and family friend created most of the shabby chic details with their creativity and craftiness. Our wedding day was full of fun, food, music, dancing, conversations, speeches, beer, wine and of course, LOVE. We love and adore one another so much, and we wanted a day to share that with our family and friends. My dress was absolutely adorable and distinctive. It tied together with the authenticity of our wedding, I felt so wonderful wearing it! I added red bows to my shoes to create a pop of color because, I thought it would offset the ivory nicely.  Our favorite moment of the day was when we were announced Mr. and Mrs. Newburn! It was the most amazing feeling for the both of us…it still is to this day! I am so proud to be married to my husband…and I have remarkable pictures that I can always reflect back on."
Vendors:
Photographer:
Rebecca Hollis Photography
Venue:
French Gulch Farm and Garden
Flowers: Rona Jarvey Dress: 
Rianne's Bridal 
Cakes:
Cakes by Stefanie
Catering: Tisha Walcott Hanger: 
Lila Fances
PS- Over the weekend we added a Honeymoon & Travel page, head on over and check it out!