Have heard the words "Green Bluff" out there somewhere and wondered what all the hype is about? Green Bluff is a little community that sits just north of Spokane in eastern Washington, a place where you can sneak out of town and in 20 minutes be in the countryside. This is the place of u-pick orchards and little family farms!
This quaint countryside charm makes it no wonder that so many brides want to get married there. To find a place that's very accessible and close to town, yet still feels like a world away is a feat in itself. Add to that the little winding country roads and the gorgeous wideswept vistas and you will see why so many people are finding their way to Green Bluff for their weddings!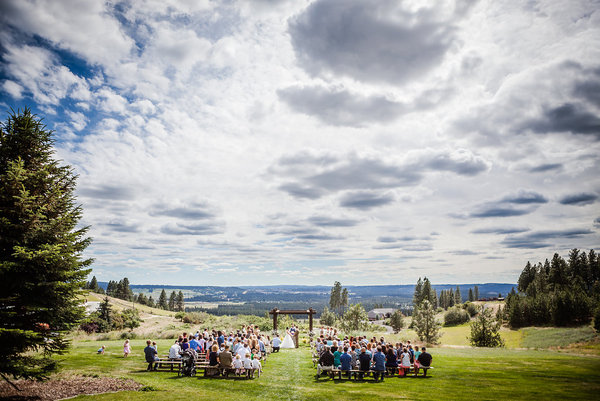 Today, we're sharing two of our favorite Green Bluff venues--
High Country Orchard
and
Belles on the Bluff
. While they are both owned by the same family, they are very different. High Country Orchard is first and foremost a real live working u-pick orchard with restaurant and gift shop attached. The barn is stunning thanks to its all glass doors instead of walls. The beauty of this venue is that whether you are inside on a rainy day or outside with all the doors open, the view of the countryside is there to enjoy at all times! High Country Orchard was designed with comfort, family, and just a good-feeling, warm and welcoming day in mind.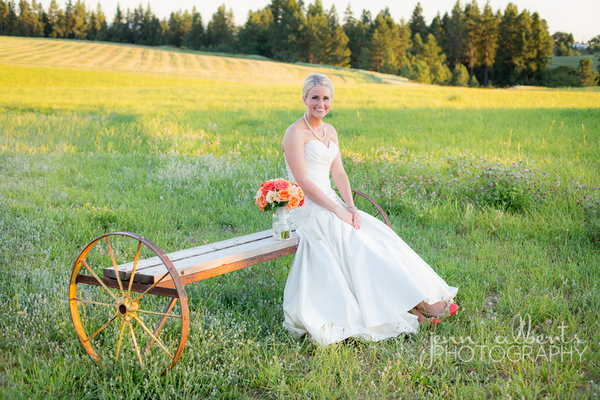 If glamorous is more your vibe, look no further than
Belles on the Bluff
. This venue was designed to be elegant, stately, impressive and highly memorable. The big front gate opens to allow you and your guests access onto the private estate. Inside you will find all kinds of amenities that you don't find other places. The bride enjoys her very own guest house. The groom has not just one but three different rooms to hang out in. The barn has 4 levels-- one for the stables where the groom area is, another for the main reception area, a second floor that boasts a huge master bedroom suite should you choose to spend the night before or after the wedding and the 4th floor is at the top of the silo. This venue sits on the edge of Green Bluff and has the most amazing views of Spokane. This venue is top of the line with all hand-made rustic furniture and incredible finishing details.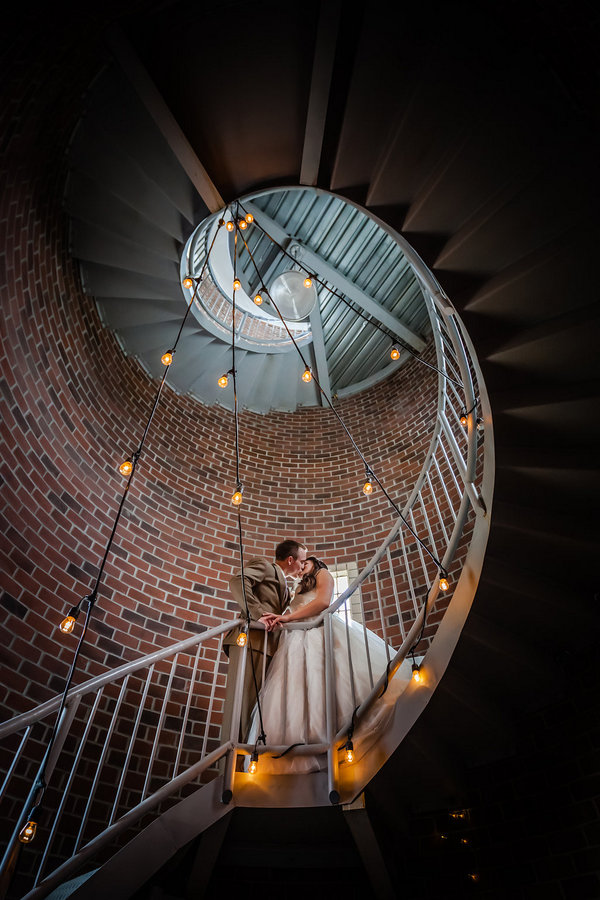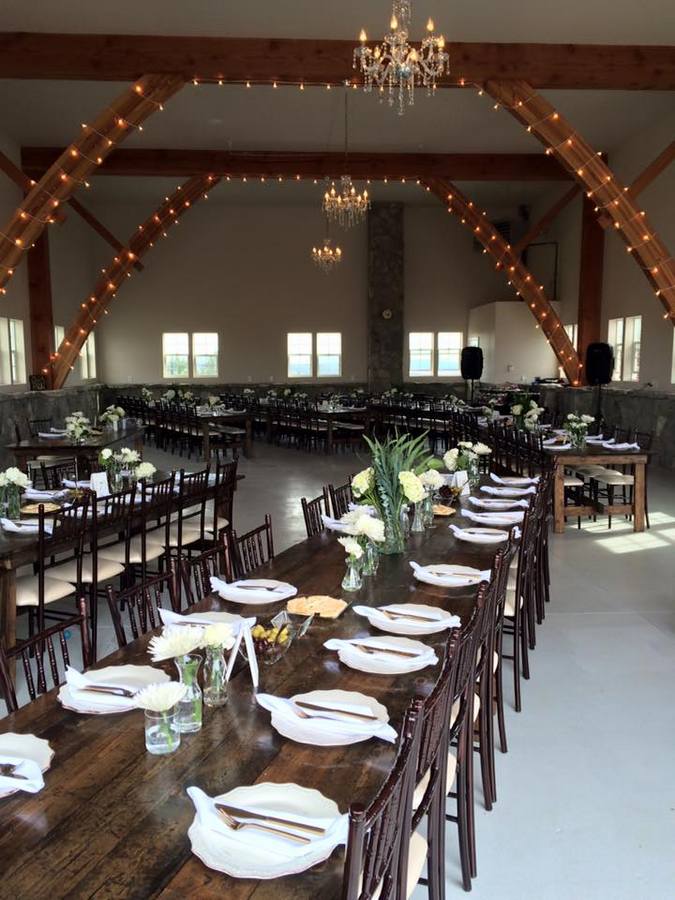 Each venue is distinct in its own way, but one thing is the same-- the level of service they provide. From the moment you arrive to hot baked scones at High Country or mimosas awaiting you at Belles, you will know that this day is all about you and the staff at both places will bend over backward to make it the best day you can imagine. Add in the charm and beauty of Green Bluff and you have a winning combination!
Both venues are currently running huge last minute wedding specials for this July and August 2017, so if you haven't booked a venue yet, visit their websites for details, pricing, and available dates! If excellent care, a gorgeous setting and a day in the country are what you are looking for,
Belles on the Bluff
and
High Country Orchard
might be just the place for you!