Rooftop city weddings are always some of my favorites, so I was delighted when Ali from
Soiree Event Design
sent me this Kelsey and Adam's wedding at the
Saranac Public House
in downtown Spokane. I've been wanting to feature an event from this awesome venue ever since I attended a baby shower there last fall. I was so impressed with the location, views and urban setting, a combo that can be hard to find in Spokane. Kelsey and Adam searched high and low to find their ideal rooftop venue, a task that definitely paid off. They asked Jessica and Ali from Soiree Event Design to help them with the details of their big day and had
Markus Burns Photography
take the photos. Enjoy!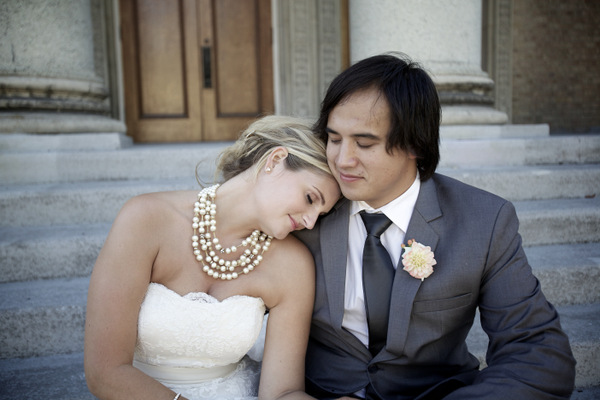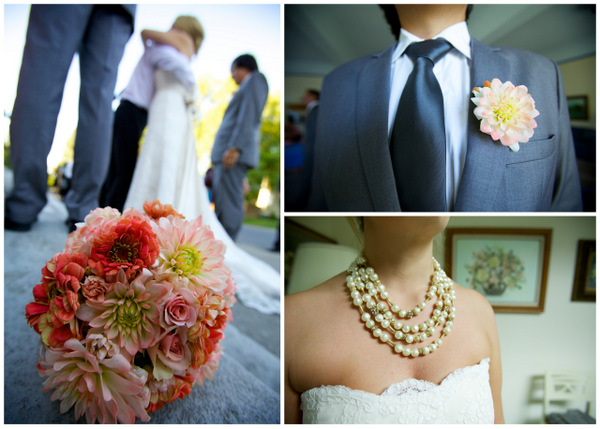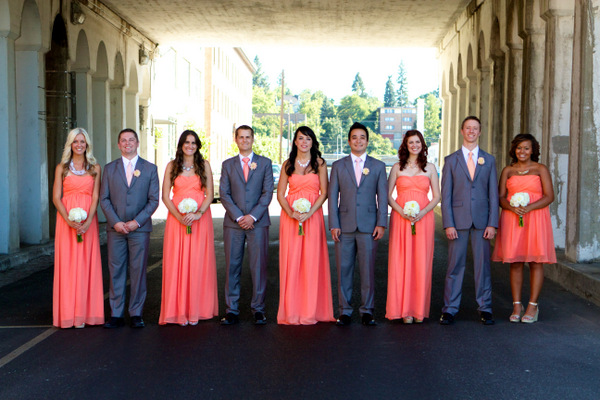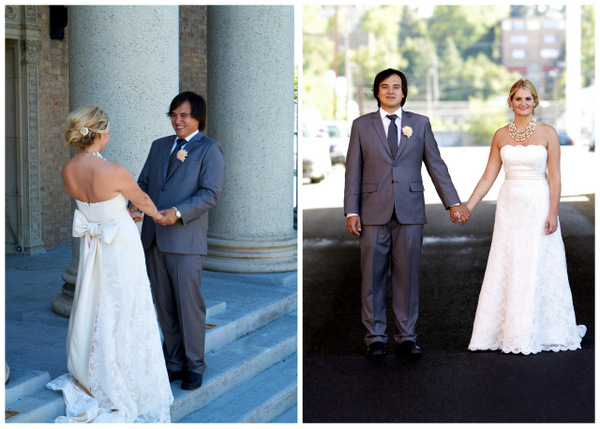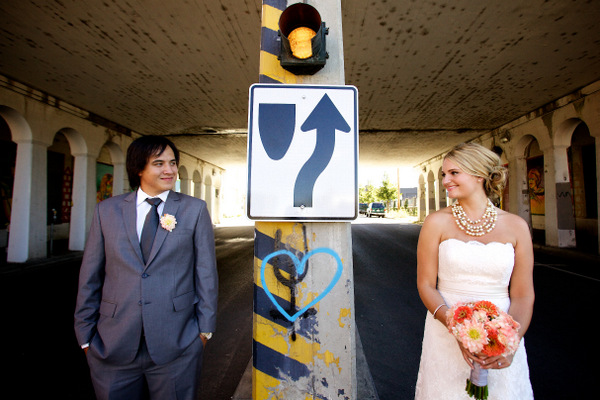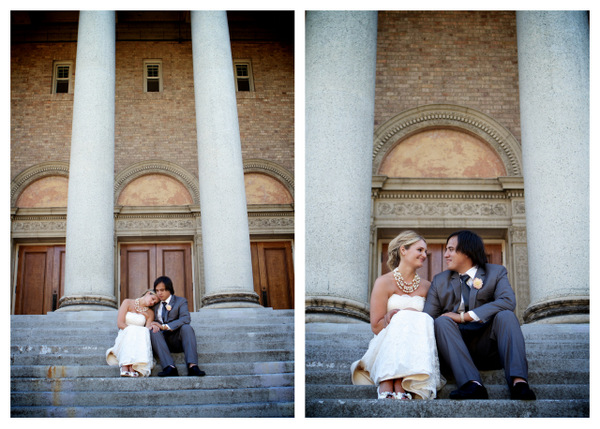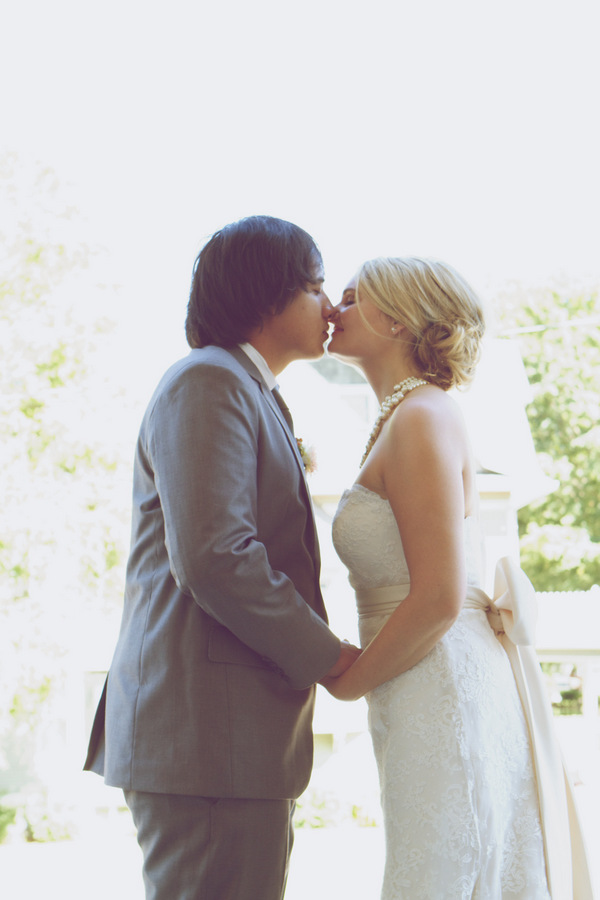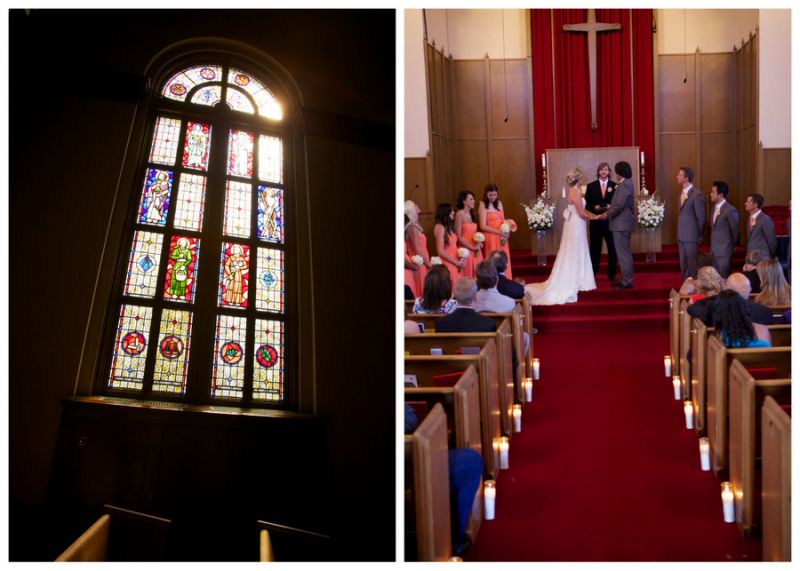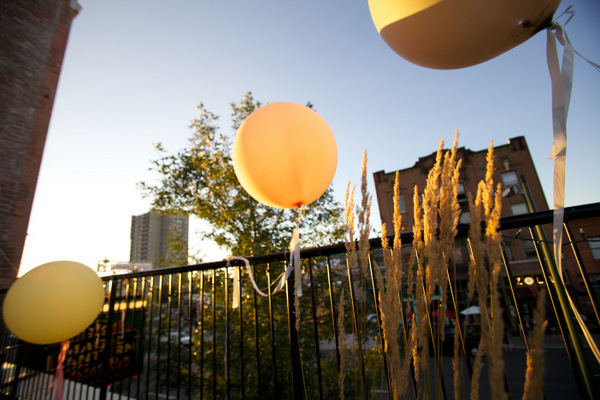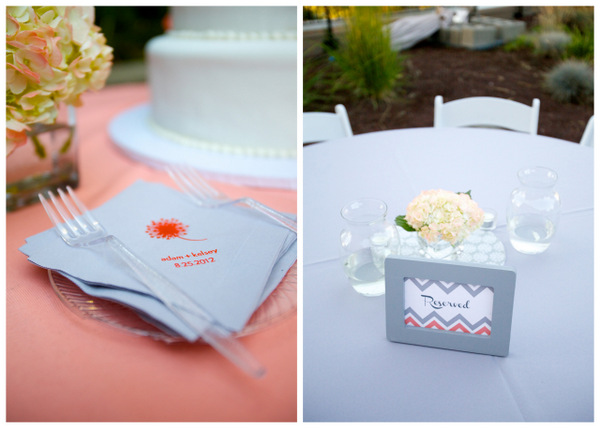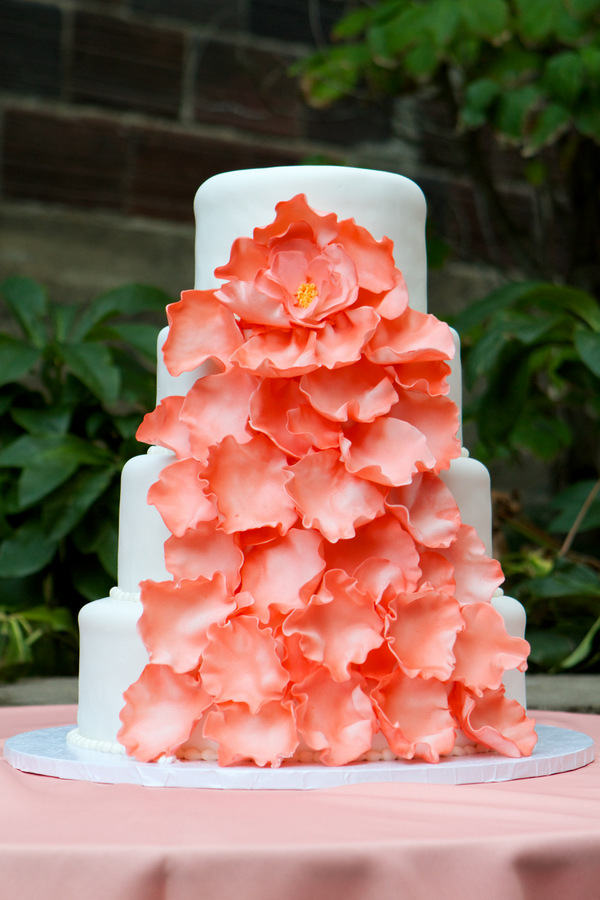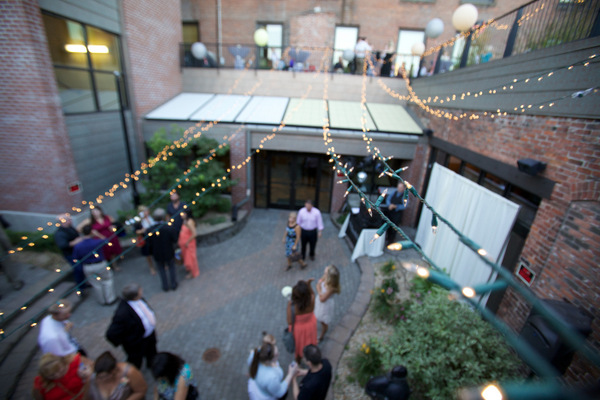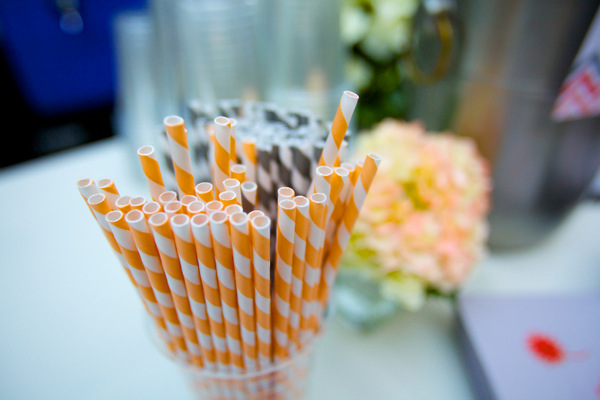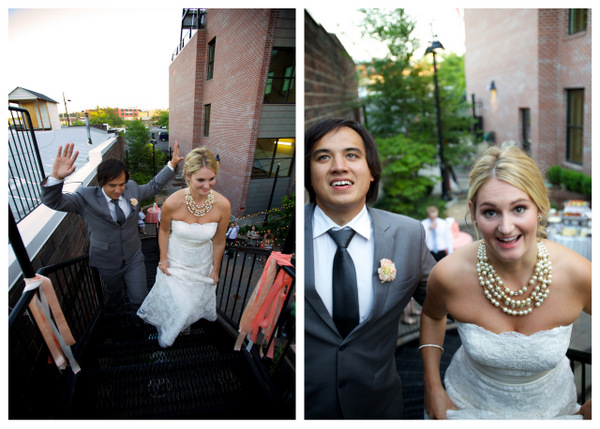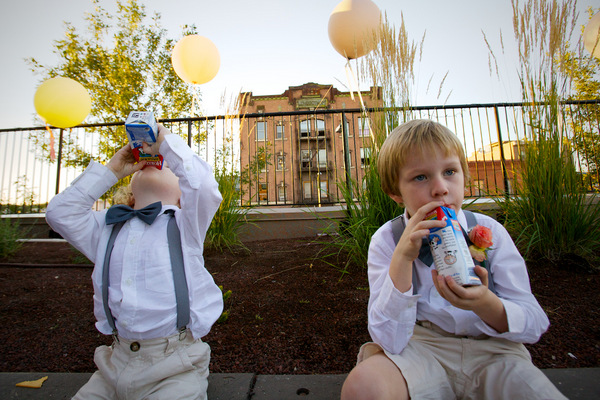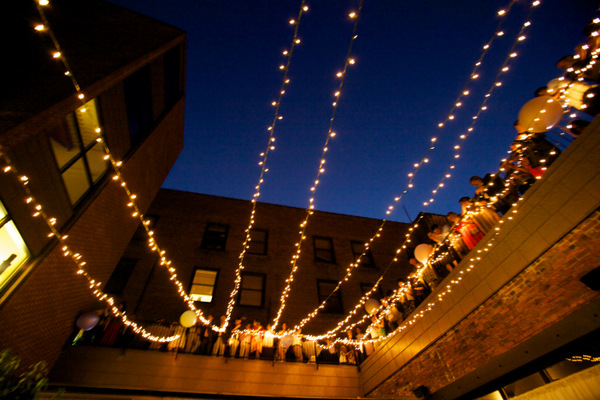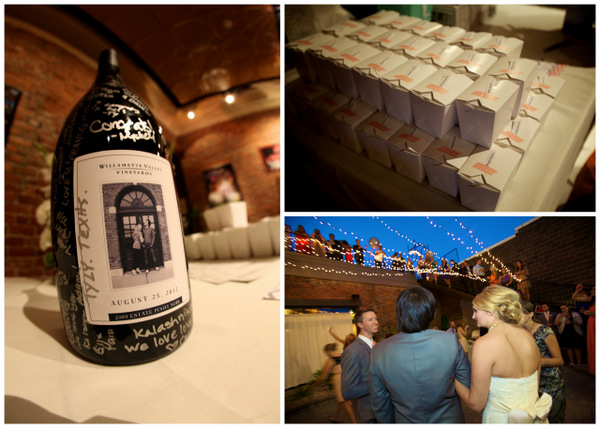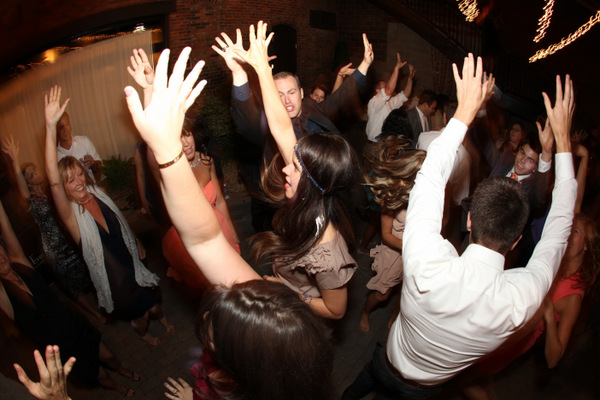 From Kelsey...
"When Adam asked me to marry him, I couldn't have been more excited! We got engaged in late March 2012, and with wanting a summer wedding, I knew we had to be organized and efficient with our time. I was so excited to start the planning process, especially because Adam enjoyed being involved. And alas, I was finally going to be able to make public my secret Pinterest Wedding page! But, I quickly realized that planning an actual wedding was a lot harder than re-pinning pictures to albums online. We knew we wanted a super unique venue, preferably one that neither of us had been to a wedding at before, as well as laundry list of other desires- rooftop, downtown, room for 150+ guests, parking- was that too much to ask?! After doing some initial research, we were defeated, thinking we were going to have to reign in some of our venue wants since we were finding what we wanted didn't really exist. Until a friend mentioned that Saranac has an outdoor space on their roof shared with the Community Building. It had everything we wanted, plus all of the catering would be handled by Saranac! We set the date for August 25th, and were able to get things rolling from there.
Adam and I wanted a very intimate feel to the entire wedding. We wanted to highlight and encompass how important our friends and family are to our relationship, paralleling the deep love we feel for one another. My sister/best-friend/matron-of-honor lived in Thailand at the time, and although I hated having her gone for so much of the planning process, she was able to help in getting all of the bridesmaids dresses and the groom and grooms men's suits custom made there for a fraction of the price of what it would have cost to even rent suits here. We booked our ceremony at Plymouth Congregational Church, because they let allowed my brother-in-law to officiate the wedding. Adam's high-school friend, Markus Burns, of Markus Burns Photography, recently moved back to Spokane from Denver, and agreed to do our photography, meeting with multiple times to get to know the exact style of photos we desired. We booked Memorable Events as our DJ, because they enabled us to choose each and every song that was played, adding energy to the reception without overpowering it. And, most importantly, we are lucky enough to know Jess and Ali of Soiree Event Design, and their guidance was essential during the months and weeks leading up to the wedding. The day of the wedding was seamless, and all of our friends and family were able to relax and enjoy the day since the set-up of decorations and preparations was handled by them. They are magic makers."
Vendors
Floral: Floral Design
Dresses and Suites: Tailored in Thailand
Cake: Groom's Mom